The Ultimate HiSET Math Course (+FREE Worksheets & Tests)
The best comprehensive online course to ACE a HiSET Math exam!
Seeking a picture-perfect online course to assist you in preparing for taking a HiSET Math examination? Seek no more!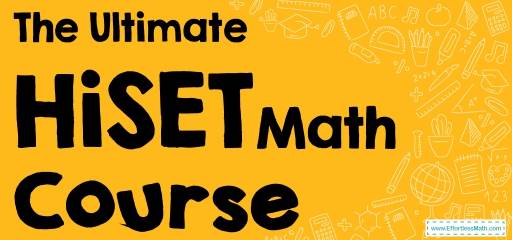 If you're seeking an online course that is FREE to assist you in mastering every one of the HiSET Math concepts ahead of the testing day, this course is the one to pick.
Here's a complete course encompassing every one of the HiSET Math subjects and concepts.
This ideal HiSET Math course is all you will ever require to do well on a HiSET Math exam.
Thousands of pupils have used this HiSET Math course every year.
It helped pupils and others to go over the fundamentals, renew their math skills, and figure out where they needed more study time. Then they were set to get a great grade on a HiSET test.
You can study at whatever pace you like since there are not any schedules! Each of the lessons includes notes, pertinent examples, practice exercises, and extra activities to assist you in mastering each of the HiSET Math concepts effortlessly.
Merely follow these instructions in all the lessons to be successful when taking a HiSET Math test.
There is also a FREE
The Absolute Best Book to Ace the HiSET Math Test
HiSET Math Complete Course
Fractions and Decimals
Real Numbers and Integers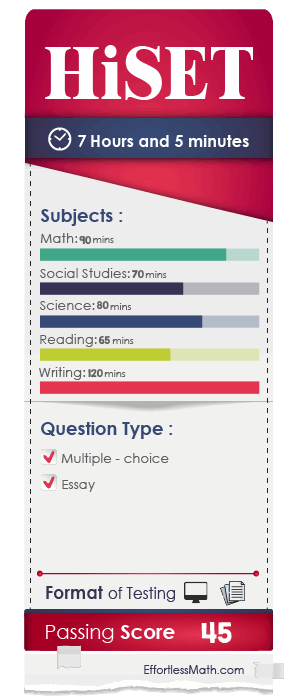 Proportions, Ratios, and Percent
Algebraic Expressions
Equations and Inequalities
Linear Functions
Exponents and Radicals
The Best Quick Study Guide for the HiSET Math Test
Polynomials
Geometry and Solid Figures
Statistics and Probability
Functions
High School Equivalency Tests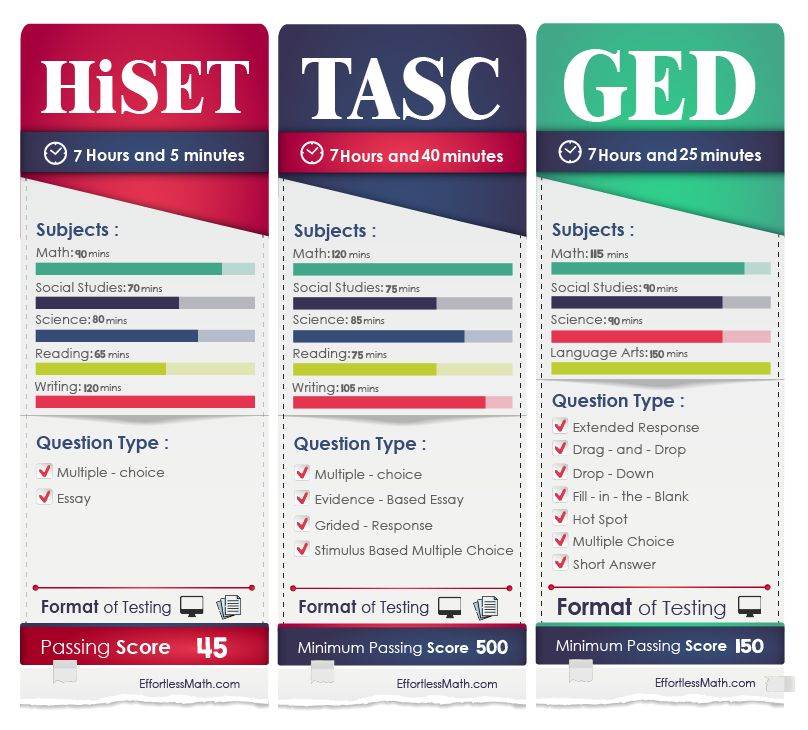 Looking for the best resource to help you succeed on the HiSET Math test?
The Best Resource to Ace the HiSET Math Test
Related to This Article