Top 10 Free Websites for HiSET Math Preparation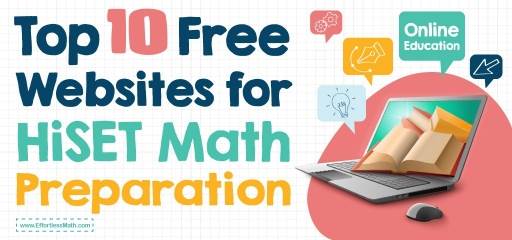 The High School Equivalency Test, known as HiSET, is a standardized test. The HiSET is equivalent to the GED test. Test-takers in the HiSET test can take the test using a computer or pencil and paper. The HiSET consists of five parts:
Social Studies
Language Arts Reading
Language Arts Writing
Science
The math section of the HiSET test is a single-section test that includes quantitative problem-solving, basic mathematics topics, and algebraic questions. There are nearly 50-55 questions in the math section, and you should answer in 90-minute.
If you are not able to attend the HiSET preparation classes in person or it is difficult for you to pay for the online classes, here are the top 10 websites for free HiSET exam training for you to pass this exam. So join us!
The Absolute Best Book to Ace the HiSET Math Test
1: EffortlessMath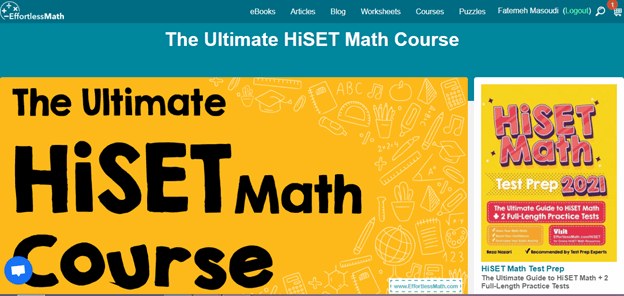 The EffortlessMath website facilitates students' access to math lessons, worksheets, exercises, formulas as well as test-taking strategies. Students can learn and practice any HiSET math in an easy and fun way.
2: Varsity Tutors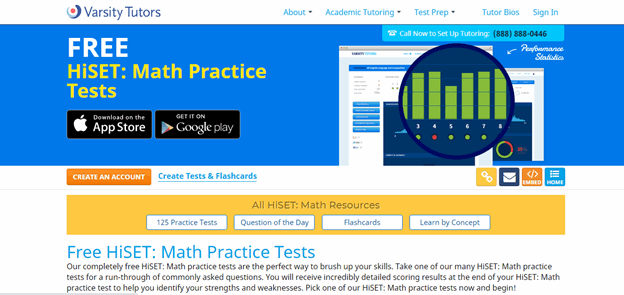 Varsity Tutors is a test preparation website that offers HiSET exercises such as flashcards, subject tests, and a question of the day. They also give users a unique feature: creating experiments for yourself and other users. Varsity Tutors need an account.
3: Mometrix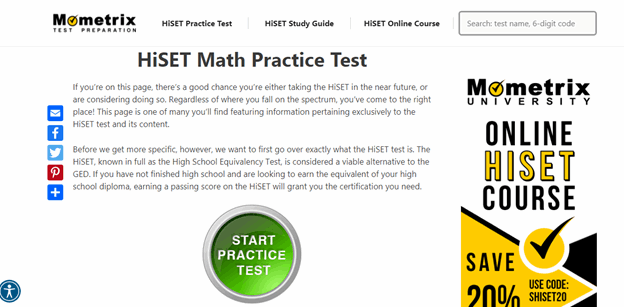 The Mometrix team helps you to brush up on any concepts you don't remember about math. Sample HiSET test questions on the Mometrix website give you an idea of what to read for a higher score.
4: TEST-GUIDE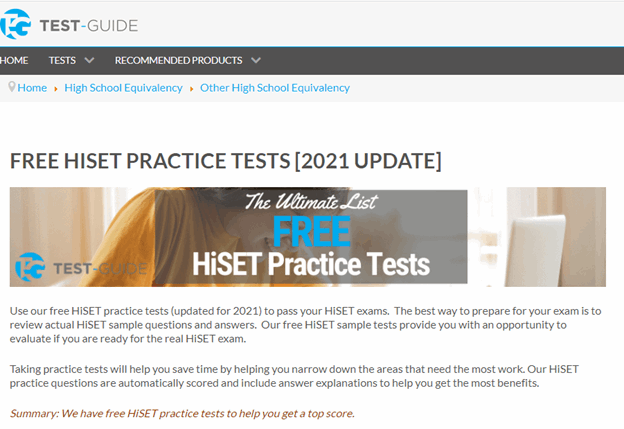 The best way to prepare for an exam is to review the actual HiSET sample questions and answers. TEST-GUIDE has free HiSET sample tests that provide you with a chance to evaluate if you are ready for the real HiSET exam.
5: 4Tests.com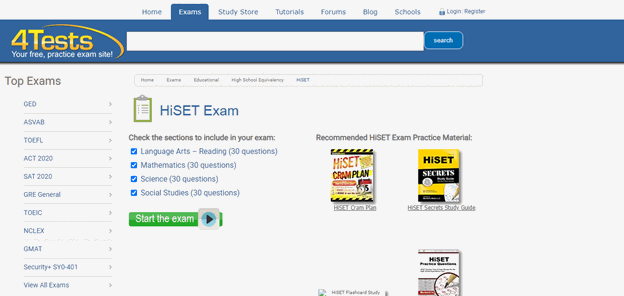 4Tests.com is a worldwide provider of online, free practice exams. This website is there to serve the training and testing markets and they are proud to help you pass future exams.
Best HiSET Math Prep Resource for 2022
6: essential education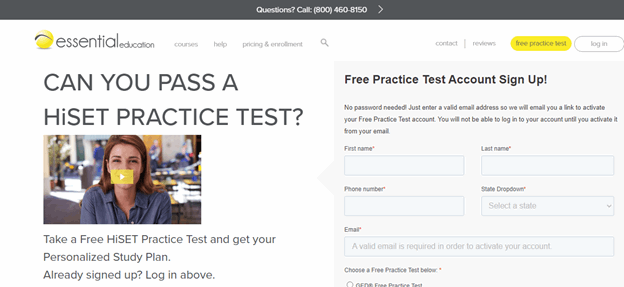 You can take a free HiSET practice test and get your personalized study plan on the essential education website.
7: HiSET Test Preparation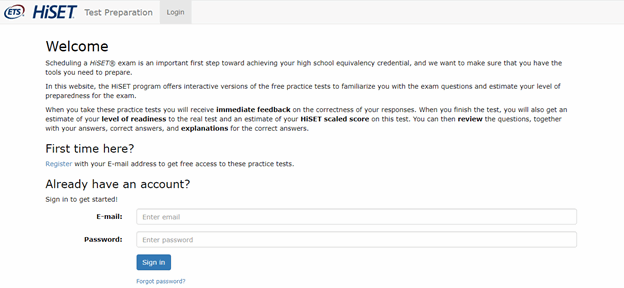 On the HiSET Test Preparation website, HiSET suggests interactive versions of free practice tests to familiarize you with exam questions. And you can estimate your exam preparation.
8: Union Test Prep
On the Union Test Prep, you can use free practice tests, flashcards, and study guides to score better in less time.

9: UGO PREP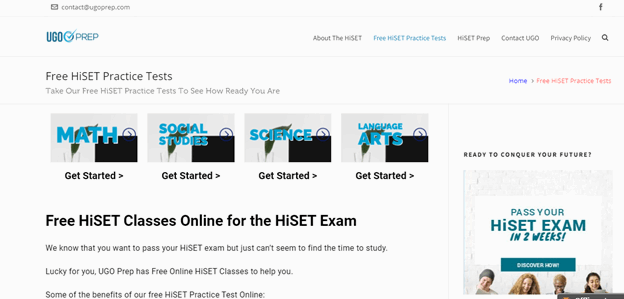 UGO PREP website allows you to view videos, read expert-written articles, practice questions, and access information on HiSET Testing Service all in one!
10: Smart Edition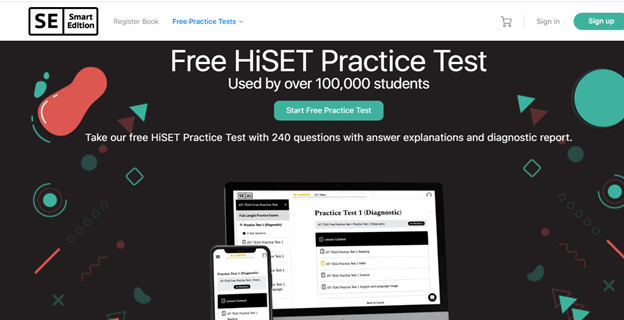 On the Smart Edition website, you can take a free HiSET practice test with 240 questions with answer explanations and diagnostic reports.
High School Equivalency Tests
More from Effortless Math for HiSET Test …
One of the problems that many of us face is not having a calm mind during exams. Are you trying to control anxiety on the HiSET exam?
Check out our Top 10 Tips to Overcome the HiSET Math Anxiety article.
Taking a Full-length HiSET Math practice test not only will help you measure your exam readiness and solidify the concepts you've learned, but it is the best way to simulate a real test day.
Do you have just a few weeks or even a few days to study to take the HiSET Math test?
First and foremost, you will need to be able to recall many math formulas on the HiSET. So we are here to help you with HiSET math formulas.
The Best Books to Ace the HiSET Math Test
Related to This Article