Online Math Tutoring Tools: The Top 5 tools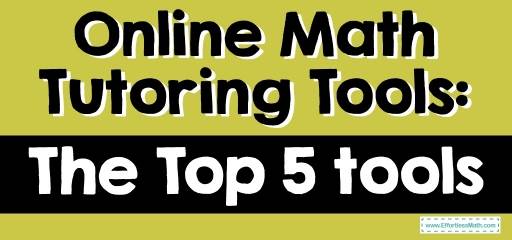 With many things being done from home through online systems, tutoring has also been able to make the switch to more online sessions. There are some great tools for tasks like this, to make it easier to communicate and to share work and examples, track progress and do practice tests, and to be paid easily and quickly for your time and efforts.
1- Video Calls
One of the most useful tools available for online teaching or tutoring is a video call. Many services offer this and it may take a few tries to find just the right one.
While cost is often the first thought, it is worth checking how long you can remain on the call and the quality it provides. Skype, Zoom, and Google each have a free or affordable option that can allow for a video call.
Look for one that allows for reminders to be sent before a meeting or phone call, that can stay consistent for scheduling, and that offers growth opportunities for an expanding business. You may also need a good webcam to make video calls with the right resolution. The Logitech HD Pro Webcam C920 is a great webcam for this purpose.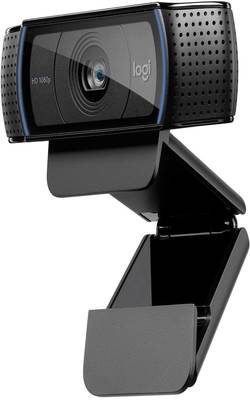 2- Good Laptop
Laptops are an essential tool for teaching math online. As a tutor, you can more easily communicate with your students with a laptop and store the required data. Also, with the help of a light and portable laptop, you can hold your class anywhere.
All of these make the laptop a necessary piece of equipment for your work. Apple MacBook Pro can be the laptop you need because it has the features listed.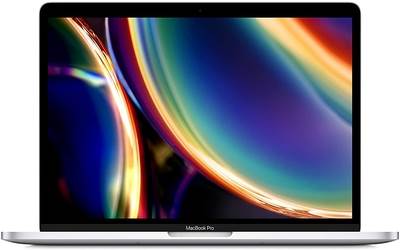 3- Ergonomic Mouse
The comfort of your hands during the many hours of online teaching is very important. Using an ergonomic mouse can greatly prevent damages to your hand and wrist while using the computer.
An ergonomic mouse is designed to allow you effortless control throughout the day. In this regard, the Logitech M510 is an ergonomic mouse suitable for online teaching.
4- Noise-Cancelling Headphone
You need noise-canceling headphones to communicate better and more clearly with students during an online class. This is even better if your headphones are wireless because it helps you to be more comfortable and mobile while teaching.
One of the best headphones for this purpose is the Jabra Evolve 75 UC, which can give you a great teaching experience.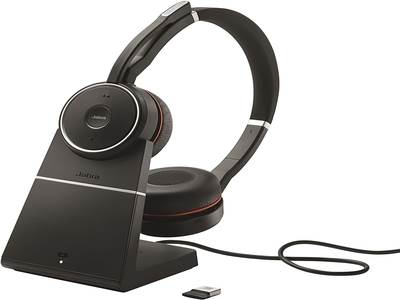 5- Drawing Tablet
A drawing tablet is a small device that plugs into the computer and includes a special pen for writing on it. It will display all lines and drawings on the computer screen and through a screen-sharing program, you can both see what is being done.
Jamboard another online whiteboard will connect to the drawing tablet. This can be useful for math equations, sharing the steps to solve them, and any graphics or examples as they are easy to draw and take notes on. From the point of view of many users, Wacom Intuos is currently the best drawing tablet on the market.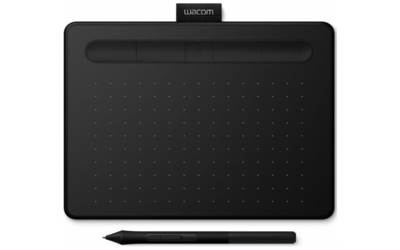 6- Online Whiteboard
An online whiteboard allows for the screen to be shared and can accept notes, equations, and graphics. Displaying the same board on each computer allows a tutor and their student to work together and see examples of the work being completed. This allows a student to show their work and a tutor to see where they need extra help and where they are succeeding the most.
A shared board also allows a tutor to make corrections and point out the work directly where it went wrong or where they have made the right calculations. You may also prefer to use a magnetic whiteboard, in which case we recommend the RO Magnetic Whiteboard.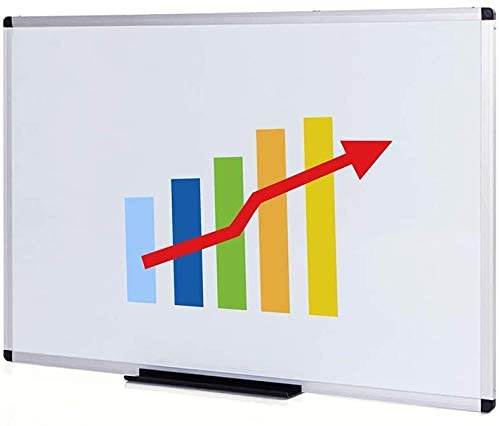 7- Square Online Payments
Square offers affordable and fast online payments. They can be completed online, either through the payment portal on your website or through a link, and the money is deposited into your bank account. The system also allows you to provide email receipts instantly and send invoices when necessary.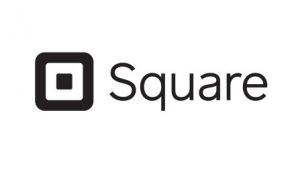 8- Practice Tests
Online practice tests are tests that have been created based on the curriculum from the appropriate year and posted for open use. Some may require a subscription while others will remain free, and each test will come with an answer key.
This is an easy way to ensure the necessary curriculum is being covered and to test the student's knowledge without using questions from a textbook they may already have the answers for. In addition to online practice tests, you can also use books that include practice tests.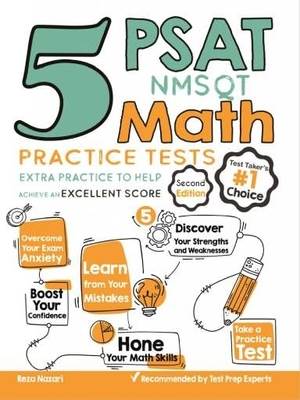 If your time is limited, we have prepared a table for a quick view here so that you can briefly get acquainted with the best recommendations for the online math teaching equipment.
| | | |
| --- | --- | --- |
| | Best equipment for online teaching | |
| Best webcam for online math teaching | Logitech HD Pro Webcam C920 | Shop now |
| Best Headphone for online math teaching | Jabra Evolve 75 UC | Shop now |
| Best microphone for online math teaching | Blue Yeti | Shop now |
| Best lighting for online math teaching | Neewer Ring Light | Shop now |
| Best laptop for online math teaching | Apple MacBook Pro | Shop now |
| Best PC for online math teaching | Apple iMac | Shop now |
| Best office chair for online math teaching | Gabrylly Ergonomic Mesh Office Chair | Shop now |
| Best whiteboard for online math teaching | VIZ-PRO Magnetic | Shop now |
| Best digital writing pad for online math teaching | Wacom Intuos | Shop now |
| Best ergonomic mouse for online math teaching | Logitech M510 | Shop now |
| Best quiet keyboard for online math teaching | Apple Magic Keyboard | Shop now |
Related to This Article