Best Graphing Calculators for Business in 2023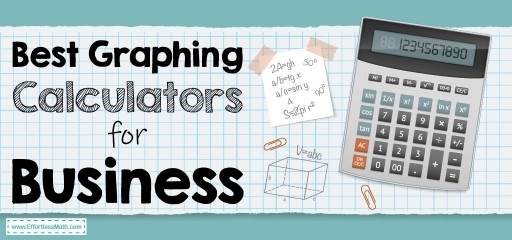 Finding the best graphing calculator is a choice that may be difficult for many people. You need to be careful when buying a graphing calculator because you may be investing in a calculator and it may not have the features you need. But do not worry. In this article, we have introduced 5 of the best graphing calculators and reviewed the features of each to help you choose the right one.
3- PRIZM FX-CG50
4- TI-84 Plus
5- Hp Prime
The Absolute Best Book for the Algebra I
Texas Instruments TI-Nspire CX II CAS Color Graphing Calculator
Although the TI-Nspire CX II CAS is not inexpensive in terms of price, it is undoubtedly one of the best in terms of performance. Its design is stylish and modern. It has a high-resolution color display and easy-to-read graphics. It also has a rechargeable battery that can last up to two weeks on a single charge. The design of this device is thin and light and it has a touchpad with easy navigation. This device allows the user to use six different graphic styles and 15 colors to differentiate the appearance of each graph. Most importantly, it has a Computer Algebra System (CAS) that enables students to perform symbolic calculations as well as numerical calculations better. The TI-Nspire CX II CAS is a great option for any user who deals with complex math problems daily.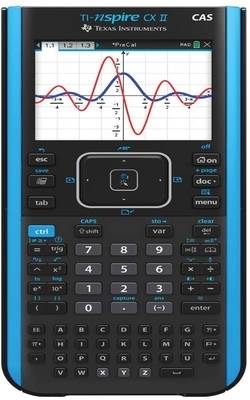 Pros:
Rechargeable battery
Computer Algebra System (CAS)
Handheld-Software Bundle
Color-coded screen
Thin Design and lightweight
Easy touchpad navigation
Quick alpha keys
Six different graph styles
15 colors to select
Easier-to-read graphics
Cons:
It's expensive
Complex device to use
Texas Instruments TI-84 Plus CE Color Graphing Calculator
The TI-84 Plus CE is one of the most popular graphing calculators on the market. This device has all the functionality you would expect from a graphing calculator. It has a color screen with a backlight to show you graphs clearly. Its operating system is updated and familiar, so it is easy to use. It is lighter than the rest of the TI-84 series, so it is easier to carry. It has a rechargeable battery that lasts up to two weeks with each charge. The calculator is also suitable for those who care about the appearance of their device because it is available in a variety of colors in the market. With all the aforementioned features, the TI-84 Plus CE could be just what you need!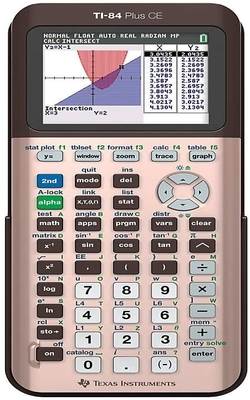 Pros:
Trusted and widely used by students
Comprehensive functionality
Allowed in SAT, PSAT, and ACT
Thoughtful design
MathPrint feature
Easy to work with
Has a decimal to fraction converter
Cons:
Expensive
Prices vary according to color
CASIO PRIZM FX-CG50 Color Graphing Calculator
Casio PRIZM FX-CG50 is a graphing calculator with a color display and can be said to be one of the best. The screen is large and has a backlit and a high-resolution LCD. Its display is a natural textbook that makes you see the numbers and symbols as you see in the textbook. This device has the ability to display more than 65,000 colors on the screen. The calculator has the high processing power and is even able to draw graphs in three dimensions. Casio PRIZM FX-CG50 is great for graphical calculations and can be a suitable choice for business owners.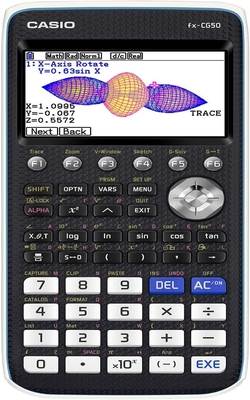 Pros:
High-Resolution Color LCD with over 65,000 colors
Natural textbook display
Picture plot technology
3D graphing capability
Approved for AP, SAT I/II, PSAT/NMSQT, and ACT Tests
2900+ functions
USB cable included
Icon-driven menu system
Cons:
It's not easy to navigate
The USB cable has low quality
Texas Instruments TI-84 Plus Graphing Calculator
The 84 series of Texas Instruments brand is unrivaled among graphing calculators. The TI-84 Plus, like the TI-84 Plus CE, is a reliable device for business owners. This device has more than 12 preloaded apps and is ideal for maths and science calculations. It has an impact-resistant protective slide case and a rechargeable battery. Its data processing speed is 2.5 times faster than the TI-83 Plus version. Includes a USB port and cable so you can share files with another calculator or your PC. The TI-84 Plus could be exactly what you are looking for.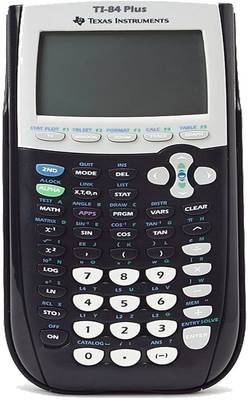 Pros:
Preloaded apps
USB cable included
Impact-resistant protective slide case
480 KB ROM, 24 KB RAM
High-contrast display
TI-Rechargeable battery
Well-established platform
Cons:
It's expensive
According to users, it is not more efficient than the TI-83 Plus model.
Hp Prime Graphing Calculator
If you are looking for a touch graphing calculator, HP Prime is the best. This calculator has a Computer Algebra System (CAS) to solve complex mathematical problems. This device has a powerful processing system and four different graphics apps, and these features make this device a powerful graphing calculator. It also has 256 MB of flash memory and 32 MB of DDR memory. However, it should be added that due to the power of this device in many major tests, its use is not allowed. However, HP Prime is a great choice for engineers, surveyors, or architects.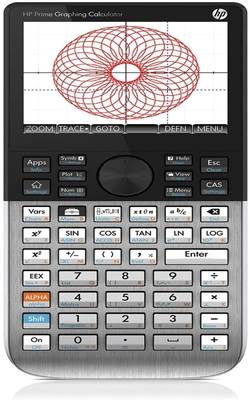 Pros:
Large 3.5-inch diagonal, multi-touch display
High-resolution, color touchscreen
Lithium-Ion rechargeable battery
256 MB flash memory and 32 MB DDR
Computer Algebra System (CAS)
Four different graphing applications included
Cons:
It's expensive
It's NOT allowed in many major tests
Finally, purchasing a good graphing calculator is a very important choice for both students and business owners. So, choose wisely and consider your needs before buying and choose the best one according to your needs. We hope our efforts to introduce the best graphing calculators have helped you choose the one that best suits your needs.
The Best Books to Ace the Algebra 2
Related to This Article