Tips on Hiring a Great Math tutor
General children from any generation usually think that mathematics is a difficult subject, and most of them fail in that subject. If the children face difficulty in math, parents usually hire a tutor to help them. However, hiring a tutor can be a wonderful or painful experience and also an expensive experience.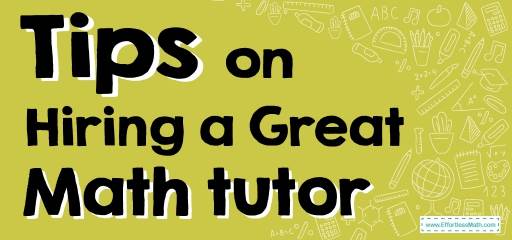 Before hiring a tutor, parents should know whether the children need a tutor. Parents are familiar with the obvious signs, such as falling grades on the report card or personal assignments.
Sometimes children also change attitudes when having difficulty in math. If your children usually love math but suddenly hate it, this is an obvious sign that they are experiencing difficulties. Also, you should talk to your children if you intend to hire a tutor and they agree to it.
For math tutoring, you cannot just pick anybody to teach your children. Here are some tips on hiring a great math tutor.
Look for a tutor who masters math
no matter the grade of your children. It is better to find someone who actually masters mathematics.
There are plenty of assignment-help tutors, but a special mathematic tutor commonly has depth knowledge about the subject.
A math tutor can help your children understand the basic concept that holds them back.
Get the match schedule – Whether hiring an online tutor or not, the most important thing is to get a tutor who can match your children's schedule.
If hiring someone in a different time zone for an online tutor, it is better to ensure that his/her schedule matches your children.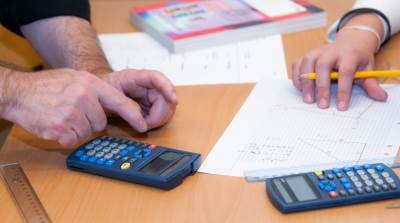 Credible tutor
make sure that the tutor you are hiring is credible or, at least, she/he has a relevant educational background. Also, she/he should be able to explain the basic concept and explore the subject instead of problem-solving only.
Children need to be explained the core of the problems so that they can also figure out the solution. It makes them think more creatively and does not rely much on the tutor to solve the problems. Moreover, choose a tutor who can communicate well with your children.
The teaching style and method in explaining a tutor may differ from the school teacher. However, as long as he/she can communicate with your children is important.
Get a reference
searching quickly before choosing one tutor is better. If you have time, a quick background check on education and experience is also a good step.
You can also ask your children's teacher or counselor for a credible math tutor recommendation.
Moreover, you can also ask your neighbors and friends for a recommendation. A retired teacher in the neighborhood may be able to help you out.
Consider the price
Hiring a tutor somehow is not a cheap thing. However, the most important other than pricing, is the quality.
Make sure to choose a tutor of good quality and, of course, the one who suits your budget limit.
Related to This Article