Travel-Friendly Teaching Supplies for A Portable Classroom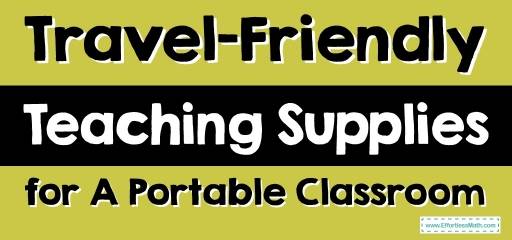 The past one and half years of remote classrooms and distance learning have opened door to new challenges.
Teachers might be traveling or living off-grid while conducting remote online classes with students. For those teachers, it is a challenge to pack the essential teaching supplies for a portable classroom.
The list of essential and useful supplies for a portable classroom is not very long. Fewer supplies are sufficient if they are useful.
For the portable classroom, a very strong, clear, and uninterrupted Wi-Fi connection is at the top of the list.
Further, a good computer or laptop, and portable visual aids for teaching depending on what grade you are teaching are essential. The following are some best and essential for teaching in a portable classroom.
1- The essential internet and computer Supply for the Portable Classroom
Many teachers are conducting classes on the road or off the grid. The main problem with conducting this sort of remote class is the unavailability of a good Wi-Fi connection.
Make sure to have a clear and best Wi-Fi connection. In addition, a good laptop with a webcam is necessary. Next are the visual aids and props for teaching online.
Below is the list of basic supplies for a portable classroom. For better internet connectivity, some items should be part of the supply. One of them is a retractable ethernet cable.
EXTNGO and Cat 6 are good cables among many others. In places where a clear and smooth Wi-Fi connection is not available, these retractable ethernet cables can do the work.
An ethernet adapter can also help with some laptops as they might not have an ethernet port. These two items are easy to pack and provide great help.
Additionally, you can pack a Wi-Fi range extender with your supplies.
Sometimes the modem is far away from your room, and the connection is disturbed. To avoid such a bothersome situation the range extender should be a part of essential supplies.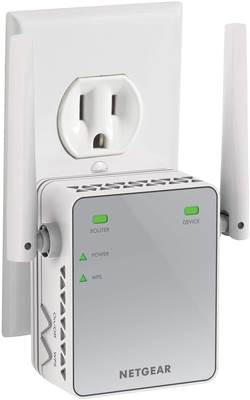 2- Essentials for better lighting and setup
Proper lighting is really important while conducting an online class. The light should be directed to your face, it must be seen.
The clear visual through the webcam makes the teaching experience more alive and connected.
A rechargeable LED lamp will suffice for the lighting problem and is easy to carry. There are many varieties of portable, foldable, and rechargeable LED table lamps available in the market.
The next essential item is a portable laptop stand. With a laptop stand that is easy to carry and pack, the experience of using a laptop screen for a long time can get comfortable.
We stare at the screen for a long time with a forward tilt of the neck, it becomes hectic for the neck and shoulder muscles.
A laptop stand can help solve the problem as it can be adjusted to a proper angle at which the neck and shoulder muscles will not feel the restraint. It also helps with the visual of your face. These stands are available in portable form.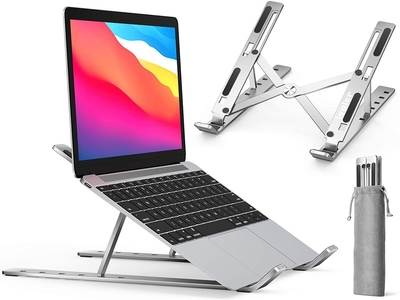 3- Visual Aids essentials For the Online Classroom
Visual aid in the classroom depending on the grade of the students is important for any classroom.
If you're teaching kindergarten or kids of early years, some flashcards of alphabets, numbers, letters, and other relevant material are vital.
If you are taking a class of middle or high school students, then the visual aids will be different.
As a teacher, you know best what essential visual aids are needed in your portable classroom. The visual aids help the student to engage in conversation and enhance their learning experience. Especially with primary school students.
Adding some world maps, country maps, or other visual charts related to your subject on the background wall will also engage the student and provide them with a feeling of a real classroom. These charts and maps should be hangable, so whenever you are moving you can pack them back with ease.
Moreover, a dry-erase board and dry-erase markers are also part of essential items for a portable classroom. Choose some easy-to-pack, portable erase and board and markers with you.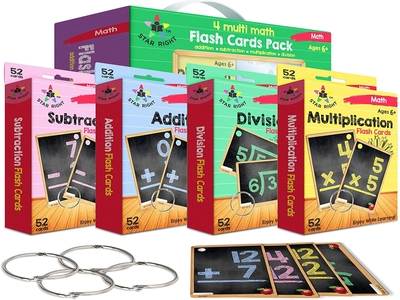 4- Computers and Headsets for the Traveling Teacher
The need and importance to have a good laptop with a good webcam are already discussed. Without a laptop, you can not have a portable classroom and can not conduct an online class.
Although, it is rather subjective which is the better laptop for the teaching experience. Whatever laptop you choose must be light, small, with a long-lasting battery timing, and have a good webcam. And if it has a touchscreen option, it will be great.
Furthermore, a noise blocker headset is compulsory for a good laptop. Sometimes you cannot find a quiet corner for the duration of the class, but a good pair of headsets will make the life of a traveling teacher much easy.
Bose Noise Cancelling Headphones 700 or Samsung headset is good at blocking the outside noise. There are many other options available in the market from which you can choose.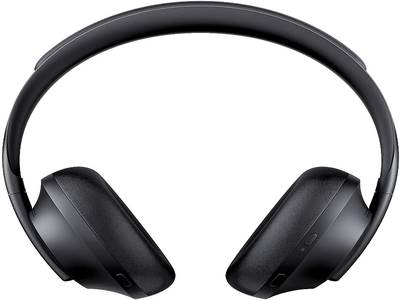 5- Last but not least: Packing Bags
To pack all the essential items for a portable classroom, a proper bag is needed. The laptop bag can carry a laptop, its charger, or a few other related smaller items.
For the remaining teaching supplies, another bag is required. Online on Amazon or other shopping stores, you can easily get a lightweight, spacious but durable bag, that can carry your supplies easily without letting them get damaged.
The choice is yours. This list of essential supplies for a portable classroom is created with the hope to help traveling teachers or those who want to become traveling teachers.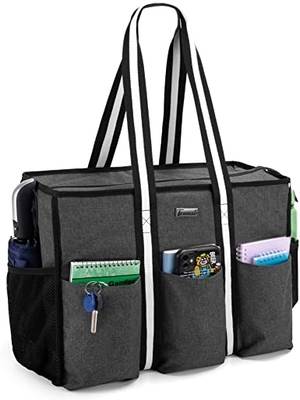 Related to This Article