What's The Best Laptop for Online Teaching?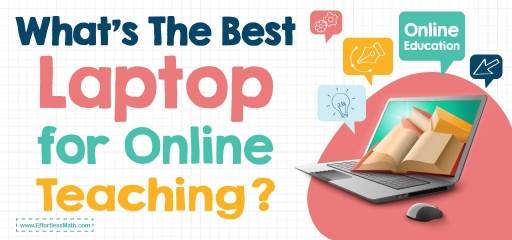 Teaching in online classes, which are mostly done with a laptop, is very different from the traditional teaching way.
Online math classes require different functions than real classes. Screen share, video calls, and being fast enough to keep up should be well met during the online math class.
The growing popularity of online classes has led our experts to look at which laptops are best for online teaching. Therefore, in this article, the best laptops for online math teaching are introduced.
1- Apple MacBook Air
2- Microsoft Surface Pro
3- Acer Aspire
4- Samsung Notebook 9
5- Dell XPS 13
Apple MacBook Air
Apple MacBook Air is the first choice on our list. This is known for its reliability and its lack of downtime, allowing you to know you can be online on time every day.
The retina display offers a clear picture for seeing who is in class and checking any work they submit. With this excellent laptop, you can keep up withal the varied demands of online teaching.
The battery can last an entire school day without requiring you to stop and plug it in. Its 8 GB of memory is super fast and makes it easy to do things related to online teaching.
With that said, there is no doubt that the Apple MacBook Air is the best option for teaching math online.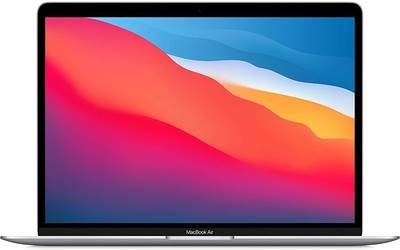 Pros:
Ultrafast SSD
Retina display with True Tone Technology
modern-looking device
Great performance
Up to 18 hours of battery life
Superfast memory
Environment friendly
Cons:
Expensive
there is only a Thunderbolt port
It's not easy-to-use
Microsoft Surface Pro
Microsoft Surface Pro is both a laptop and a tablet and is as flexible as it sounds.
With the stylus, you can use it like a pen and paper to show examples, walk students through different steps of problem-solving or mark papers with ease.
With 10th gen Intel core processor, it processes data faster than many of its competitors. Highly portable so you can find the right spot that works for you anywhere within your wifi range.
This device has an 8MP camera so your students can see you clearly.
A long battery life lets you get through a whole day of classes without stopping to charge.
With all these great features, Microsoft Surface Pro could be just what a math teacher needs to teach online.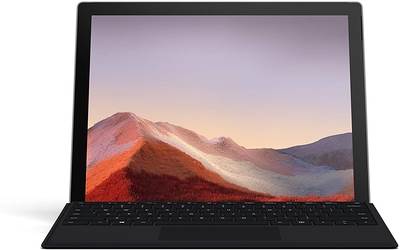 Pros:
ultra-slim device
Usable as a tablet
8GB DDR4 RAM
The 12.3-inch screen displays an HD resolution
the best Windows tablet
Cons:
Expensive
The surface pen does not come with the laptop
Acer Aspire
For a simple yet effective option, the Acer Aspire laptop fits any budget. While it may not have a large amount of storage it easily uploads to your cloud storage.
Its lightweight and backlit keyboard made it portable and easy to use anywhere and anytime.
The battery should last around 7 hours in one charge, allowing you to teach your entire class on a full charge, and make the switch between online and in-person with ease.
It has Acer's Purified. Voice technology makes your voice more clear during teaching online by eliminating background noise. The Acer Aspire may not be the best choice, but it is a good choice for teaching math online, given its price and features.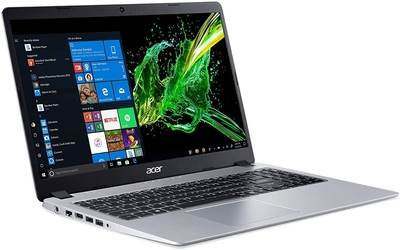 Pros:
Economical choice
15.6 inches full HD display
Backlit Keyboard
Great for daily calculations
4GB DDR4 memory and 128GB PCIe NVMe SSD
Up to 7.5-Hours Battery Life
Cons:
The processing power is not very strong
Windows 10 S Mode limits you to only downloading Microsoft-sponsored apps
Samsung Notebook 9
Samsung Notebook 9 has a full charge of 15 hours giving you the freedom to teach from anywhere without being tied to a plugin, and with a powerful processor, you will leave lag times behind.
Its screen is touch and has a fingerprint reader feature. Use it as a laptop or grab the stylus and it transforms into a tablet letting you teach more than just English and math.
Teach new art skills or drawing techniques right on your screen and you have the storage to keep it to use again next class.
With the help of the Samsung Notebook 9, you can do multiple things at the same time, you can simultaneously show your video, and complete your work.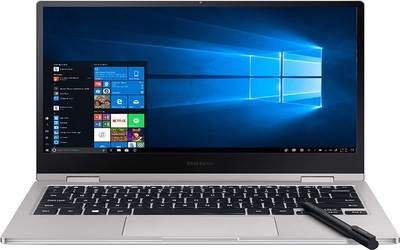 Pros:
High-speed processor
touch screen
Backlit Keyboard
Perfect for online teaching
16GB memory; 512GB SSD
Fingerprint reader feature
the full charge of 15 hours
Cons:
Expensive
It gets scratched easily
Dell XPS 13
If protecting the environment is your goal Dell XPS 13 made partly from recycled plastic is the right choice for you. Highly durable with a gorilla glass display and a one-piece aluminum body.
This computer is built to last well and lets you teach anywhere your wifi can reach. The power button is designed to allow you to log in with just one touch.
Know with confidence that your computer is durable enough to make it through years of teaching and small enough (13.4 inches) to work on the go. Dell XPS 13 is the last option on our list and still one of the best.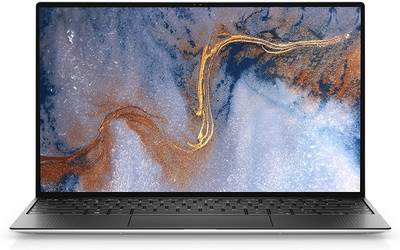 Pros:
Touch anti-reflective display
16GB Memory, 512GB SSD
Environment friendly
Damage resistant
High-quality HD webcam
Durable device
Cons:
It runs hot easily
It's a bit noisy
The above items are introduced to acquaint you with the best laptops for teaching math online. Although each of the 5 laptops mentioned is among the best, they also have some cons.
It's up to you to decide which one is right for you. We hope this article has helped you choose the best laptop for your online teaching.
Related to This Article