Best Laptops for Online Math Teaching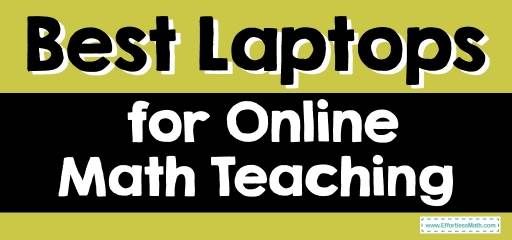 Teaching math can be a challenging task, especially if done online. Having a good personal laptop is the most important need for teaching math online. But choosing the best option from the many laptops on the market is not an easy job. In order to help math teachers, in this article, we have introduced the best laptops for teaching math online.
1- Apple MacBook Air
2- Acer Aspire 5 Slim
3- ASUS TUF Gaming A15
4- Google Pixelbook Go
5- OEM Lenovo ThinkPad
Apple MacBook Air
Apple MacBook Air is a modern laptop with many valuable features and is suitable for online teaching. It is very thin and light and has a retina display with True Tone Technology that does not bother your eyes if you stare at the screen for a long time. Its design is fanless and works quietly even when your workload is high. It has excellent battery life and lasts better than many other laptops with a maximum battery life of 18 hours. It has a 10th Generation Intel Core i3 processor, which makes it much faster than its competitors. It has 256GB SSD and 8GB of memory, which seems to be enough to store data for a math teacher. With that said, the Apple MacBook Air is one of the best options for online math teachers.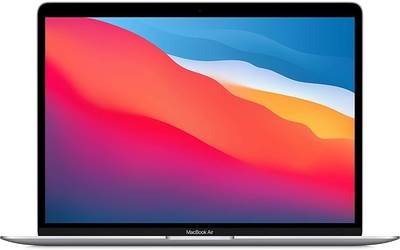 Pros:
Ultrafast SSD
Retina display with True Tone Technology
modern-looking device
Great performance
Up to 18 hours of battery life
Superfast memory
Environment friendly
Cons:
Expensive
there is only a Thunderbolt port
It's not easy-to-use
Acer Aspire 5 Slim
The Acer Aspire 5 Slim is a great laptop for teaching math online. Compared to other competitors, it is affordable. This device is easy to carry due to its light and thin body. This device has 4GB RAM and 128 GB SSD so you as a math teacher can do your teaching tasks effectively with this device. Its processor is Ryzen 3 Dual Core, which has very good performance. Its keyboard has a backlight and its battery life is up to 7.5 hours. It may not be as powerful as expensive laptops, but it could well meet your online math teaching needs.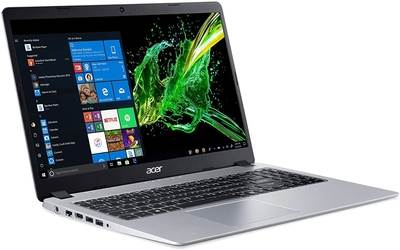 Pros:
Economical choice
15.6 inches full HD display
Backlit Keyboard
Great for daily calculations
4GB RAM and 128GB SSD
Up to 7.5-Hours Battery Life
Cons:
The processing power is not very strong
Windows 10 S Mode limits you to only downloading Microsoft sponsored apps
ASUS TUF Gaming A15
The ASUS TUF Gaming A15 is a powerful device with durable standard construction for the best online math teaching experience. The laptop is underpinned by the AMD Ryzen 5 4600H processor, which can easily provide the maximum speed needed for gaming or multitasking. It has a 512GB SSD and 8GB RAM for storing your data. Its battery life is excellent and it can handle two hours of gaming and one working day. Using the keyboard and touchpad is quick and easy. The ASUS TUF Gaming A15 is a great option for gaming as well as the daily calculations of math teachers and students.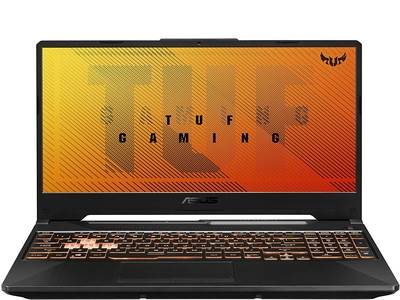 Pros:
Durable standard construction
512GB SSD and 8GB RAM
Great for daily calculations
15.6 inches FHD IPS-Type display
Anti-Dust Cooling (ADC) system
Up to 8 hours of battery life
Cons:
The look of the laptop is a little dated
It has no Thunderbolt and no card reader
Google Pixelbook Go
Google Pixelbook Go could be just what a math teacher needs. This device has a unique structure that is light and therefore it is easy to carry. The bright HD touch screen and dual stereo speakers have an amazing picture and sound that makes it one of the best options for online teaching. It has an 8th Gen Intel Core processor that speeds up everything you do. Also, the battery of this laptop lasts up to 12 hours with each charge. Pixelbook Go is a quiet and comfortable laptop for those who want to follow their educational activities with a personal laptop.
Pros:
Stay unplugged for up to 12 hours
Easy-to-carry device
Quiet and comfortable laptop
backlit keyboard with ultra-quiet keys
Brilliant HD touchscreen display
Cons:
Its performance speed is slower than other competitors.
the quality of the laptop construction can be better
OEM Lenovo ThinkPad
OEM Lenovo ThinkPad is one of the best laptops for math majors that has all the features you want. It has 16GB of RAM, which is enough space for math work. Its processor is Intel Quad Core i7-1165G7, which allows you to have the necessary speed to do the work you want and even teach math online. Lenovo ThinkPad series laptops have long-lasting batteries. This device is light and compact and has a modern and beautiful design and can be a complete package of everything you need.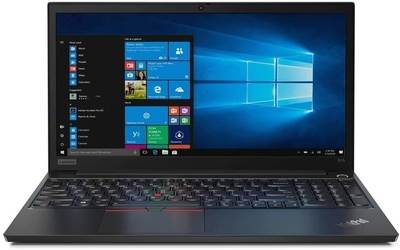 Pros:
The best laptops for math majors
High-quality laptops
Lightweight and compact
11-hour battery life
Affordable price range
16GB RAM, 512GB SSD
Cons:
The warranty period in Lenovo is not 1 year, Less than 5 months for some items
the quality of the laptop can be better
In this section, we reviewed the best laptops for online teaching math. These laptops were selected from the ones that are more reliable, more up-to-date, and faster than the rest of their competitors. If your goal is to experience perfect math teaching, we tell you that these are some of the best. We hope this article will help you choose the best laptop for your online teaching.
Related to This Article