What Makes A Great SAT/ACT Math Tutor?
If you are looking for an SAT/ ACT math tutor, you no doubt want to make sure you're getting the very best of the best. But finding an effective math tutor isn't always as easy as it seems, especially when there are countless numbers of people who offer their services as tutors—and they may not all be worth taking a chance on. Thankfully, there are some ways you can tell an effective math tutor from one who isn't worth your time. Let's take a closer look at 5 things to look for when you're choosing an SAT/ACT math tutor.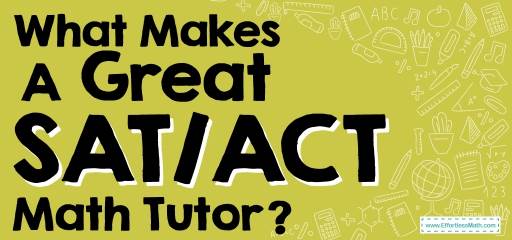 They need to have a strong grasp of the subject
One of the biggest mistakes you can make when looking for an SAT/ ACT math tutor is not making sure they actually have a strong grasp of mathematics before hiring them. There are several ways you can "test" their knowledge of the subject; the easiest way may be to ask them to fill out a questionnaire of math questions designed to test their skills on the subject. Since it's easy to look up answers online, ask them to fill it out with only the necessary tools (such as a calculator) while you watch.

They need to know how to teach
It doesn't matter how knowledgeable your tutor is about math if they don't know how to effectively teach it to you! Your prospective teacher must know how to explain and teach ideas and concepts to other people, particularly in one-on-one sessions where their attention will be focused on one person. There really is no great way to "test" their ability to teach other than to have a few sessions with them, but as a general rule of thumb you can ask them for references and follow up with their previous students to see what they thought about the tutor's ability to actually tutor.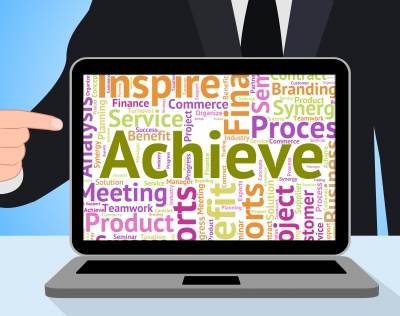 They should have gotten a high score on the SAT/ACT
If you are hiring an SAT/ ACT math tutor, you really need to find someone who genuinely scored high—ideally within the 95th percentile or higher—to tutor you. They will know more about the test, and what it takes to get great scores on the test, than others in their field. In other words, someone who had high marks on these tests will be able to more fully prepare you for them than someone who didn't score well or didn't even take the tests at all. Your tutor should be able to provide you with evidence of their score to prove that they did well.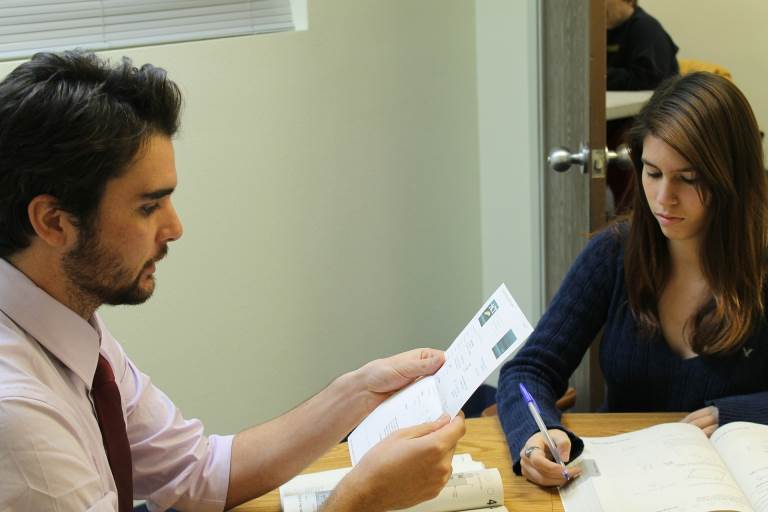 They need to care
An effective math tutor is one that actually cares about how well their students do—if your tutor doesn't care, then they don't really have the motivation to ensure that you are genuinely learning from your tutoring sessions, never mind having the motivation to properly prepare you to take an ACT or SAT exam. If you feel like your tutor isn't invested in your future, it's time to find someone else.
---
---
Looking for the best resource to help you or your student ace the ACT Math test? This product is a perfect bundle for everything an ACT Math test taker will ever need to succeed on the ACT Math test.
College Entrance Tests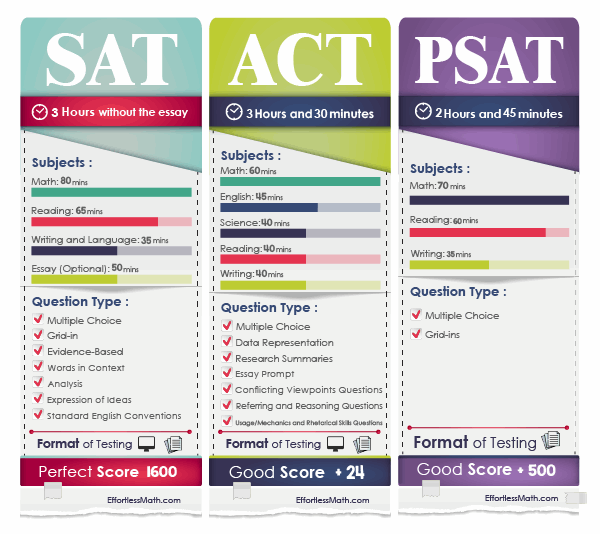 Related to This Article