You have selected ACT and are now waiting for your points. It can be a stressful time but knowing exactly when to expect ACT results can help you plan. When do ACT scores come out? In this article, we answer this question.
The Absolute Best Book to Ace the ACT Math Test
ACT results are usually published online about 10 days after your test date. Because the ACT is always done on a Saturday, your scores are usually presented on the second Tuesday after the test date. Occasionally, ACT scores may take more than 10 days to come out. The official ACT website provides a range of possible score release dates for each test. The first possible date is 10 days after the test date, and the last published date is six to seven weeks after the test date.
If you choose ACT with Writing, your multiple-choice scores will be available online around the same time as other test-takers. However, the score of your essay will usually take two more weeks. In other words, your complete ACT scores will come out, at the first opportunity, a little more than three weeks after the test date.
ACT scores are issued in batches and are usually sent once a day at around midnight Central Time. If your test scores are not displayed after this time on a particular day, you should wait a full day and then check to see if they come out the next day. I hope this prevents you from having to check ACT scores throughout the day!
College Entrance Tests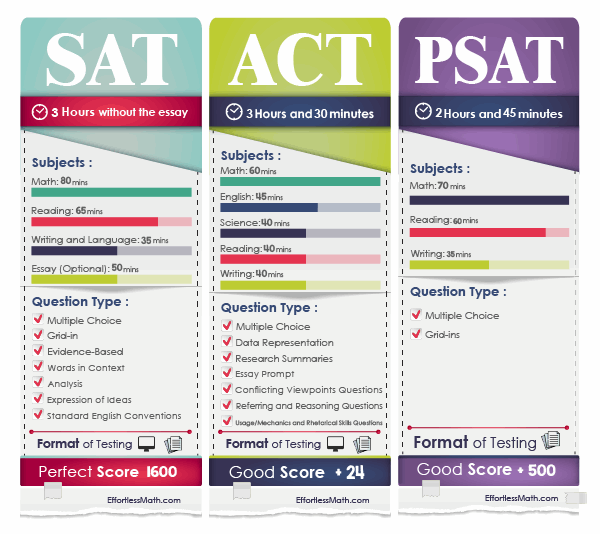 Best ACT Math Prep Resource for 2021