The Best Calculator for the SAT or ACT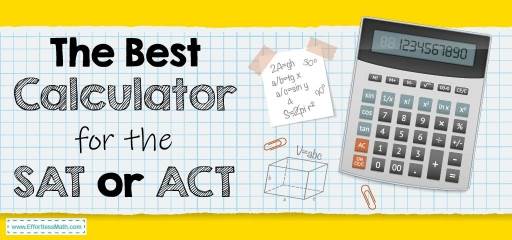 Are you taking the SAT or ACT exam soon? Are you wondering what is the best calculator for SAT or ACT? Then this is for you!
SAT or ACT exam isn't that easy especially the math section. You don't have all the time in the world to solve the questions; therefore you would need a calculator. But not all calculators are suited for the exam. Figuring out the best calculators for SAT or ACT could be tricky, and that's why we will be helping out.
Below are some of the best calculators for SAT or ACT exams (as recommended by students and teachers).
5 Best Calculators for SAT or ACT
2- TI-Nspire CX CAS Graphing Calculator
3- TI-84 Plus CE Graphics Calculator
4- TI-Nspire CX Graphing Calculator
Casio Prizm FX- CG50 Graphing Calculator
This calculator is lightweight and can be carried everywhere. It displays equations and text boldly, thanks to its color LCD screen.
You can store formulas on its 16MB memory. This will make your operation faster as you can edit and re-execute the formulas with ease.
With 4 AAA alkaline batteries, the Casio Prizm FX-CG50 calculator can work for 250 hours.
But the batteries are not rechargeable, so you have to carry extra batteries around depending on usage. It is perfect for both SAT and ACT.
Pros
Color LCD with high resolution
8 line display, 21 character
It is pocket friendly
It consists of shortcut keys
16MB storage capacity
Cons
Battery is non-rechargeable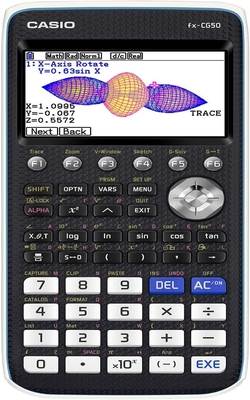 TI-Nspire CX CAS Graphing Calculator
Texas Instruments are known for their best calculator designs, and the TI-Nspire CX CAS Graphing Calculator is no exception.
It is one of the best calculators for SAT. This calculator is the thinnest model with good performance.
Its peculiar feature is the Central Algebraic system (CAS). This allows the calculator to perform algebraic operations, solve equations and check limits.
Also, it has moderate RAM which allows you to store calculations and spreadsheets.
The battery is rechargeable, and when fully charged, it can be used for two weeks.
Pros
Portable design
Made of Rugged material
A year-limited warranty
Rechargeable battery
CAS feature
Cons
It is not permitted in ACT.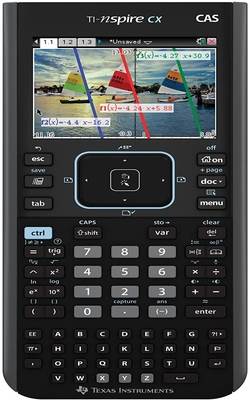 TI-84 Plus CE Graphics Calculator
If you want a simple Calculator with maximum functionality, then this is for you!
This Calculator is widely used by SAT students due to its durability. It helps students to perform algebraic and statistical operations with ease.
Graphing and other operations are made easy with their functionalities.
There are diverse shortcut keys that are easy to get answers on time. You don't have to memorize different combinations of keys. This calculator can also convert decimals to fractions.
Pros
Pocket friendly
It is permitted in both SAT and ACT
Well-designed with great working ability
Supports third-party apps.
Cons
Variations in prices depend on the. Color.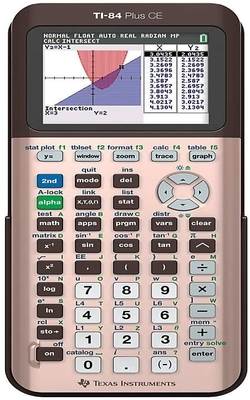 TI-Nspire CX Graphing Calculator
The CAS functionality makes it different from TI-Nspire CX CAS Graphing Calculator. They are similar in terms of features and designs. It is capable of performing complex mathematical operations as well as graphing.
It is made of quality materials with a colored 3.5-inch LCD screen and a rechargeable battery.
Amazingly, it stores images with its 100MB memory, and with the inbuilt touchpad, you can input data easily. It has 64MB RAM which makes navigation easy.
It is also pocket-friendly and it is perfect for both SAT and ACT exams.
Pros
It comes with a battery charger
Battery is rechargeable
Made of quality material
Cons
CAS functionality is absent.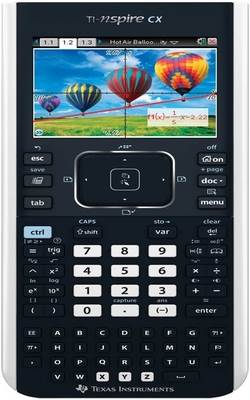 Casio FX-9750GII Graphing Calculator
With this Calculator, you get value for your money. It is made of long-lasting materials and comes with high LCD resolution.
It has a great processing speed. Powers are displayed in 21 characters and seven rows at a time.
Its basic operations include matrices, graphing, and simultaneous equations among others.
Pros
Good design with quality material
Over 200 hours of battery life
Inbuilt graphing of conic sections
Solves equation easily
Cons
Consist of abbreviations that give new users a tough time understanding
CAS is absent
It doesn't simplify answers
No rechargeable battery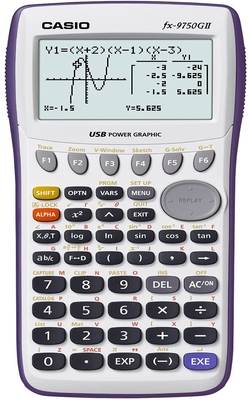 Final Words
You don't need to panic about your SAT or ACT exam, with the right calculator you are good to go! So go ahead and make your choice from our list of the best calculator for SAT or ACT.
Related to This Article