The 5 BEST Online Math Tutoring Tools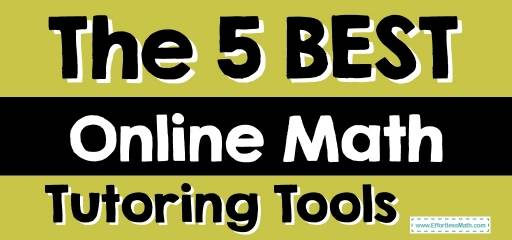 As a math teacher or tutor, you want the best online math tutoring tools available to give the best experience possible to your students. You also want the best tools available to make your job easier and just get on with the teaching.
Whether you're a long-time pro or a brand-new addition to the math tutoring business, we've got you covered with the 5 best online math tutoring tools.
These tools range from a shared online whiteboard, a pen tablet, a scheduling tool, the best tool to take payments with, and a supportive community to help you build your business and solve issues you face.
Best Online Whiteboard
An online whiteboard is crucial when tutoring maths online. You and your student will need a shared space to work on problems together without having to send documents back and forth or look at each other's webcams.
In our experience, Bitpaper is the #1 online whiteboard tool for math tutoring.
It's FREE! You can also pay to get more advanced features if needed.
It's an asynchronous platform, meaning everybody is on the same page, so no getting lost about what is being discussed because it is right in front of you.
It works with multiple devices, so it doesn't matter what your student uses.
Easily upload your documents to start sharing and working on them.
You can export everything from the session so that students can take away notes and information for studying privately.
Best Pen Tablet
Writing out or drawing math problems with a mouse is frustrating. With a pen tablet, you can write and draw the same as if you were writing on a piece of paper, except that information is instantly available for your student to see.
The Wacom Tablet is the best pen tablet for online math tutoring.
Best Student Scheduling Tool
Having an online scheduling tool makes things easier for you and your students.
Without having to call you and confirm your availability, your students can check what times you have free and book an appointment with you.
Acuity Scheduling is our top pick as the best online math tutoring scheduler.
Integrates with payment processing, so you can schedule and take payments at the same time.
Acuity can set a maximum schedule. So only allow students to book 1 month in advance or whatever your requirements are.
You can give coupons or gift cards. So perhaps you're advertising somewhere, and you can provide a coupon for first-time students, or maybe a grandmother wants to buy a gift card for her favorite grandson.
Best Payment Processor
One of the most important things with online tutoring is that you need to accept payment. A student can't just hand you the money, so some way to take payment is required.
You could take Venmo, Cash App, or Paypal, but those are manual and hard to track. You need a good payment processor that also integrates with your scheduling tool.
Square is our top pick for the best online tutoring payment processor, and it integrates with our top choice for scheduling.
Square integrates with a vast number of other systems, including Acuity Scheduling.
Flat-rating pricing so there are no surprises to you and no monthly fee.
Fully customizable items and invoices so you can include your logo and have different pricing options.
Best and Most Supportive Online Community
Working online can be lonely, and sometimes you face problems that you're not sure how to handle. However, having a supportive online community you can turn to makes the work easier and faster to get the correct information.
Ultimate Online Support Group for Online Tutors Facebook group is our pick for this, providing a supportive group of tutors with many years of experience to assist you.
Final Thoughts
An online math tutoring business can be gratifying and profitable. However, having the best tools available will make it much easier to gain and retain your students.
Don't struggle by reinventing the wheel. Instead, learn from a community of other tutors and use the right tools to get things done so that you can focus on teaching your students and making money.
Related to This Article