Best Noise-Cancelling Headphones for Online Teaching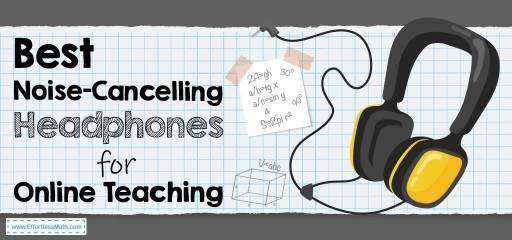 It is nice to listen to educational podcasts and videos, but bad headphones can be frustrating for both teachers and students. Bad headphones produce poor sound quality; it distracts students and makes them lose focus.
In addition, headphones are an essential teaching tool that improves learning, but it's crucial to opt for the best noise-canceling headphone for online teaching.
Noise-canceling headphones are technically built to cancel unnecessary external noise that might interfere with and cause distractions. Headphones or earbuds are portable speakers connected to electronic devices to listen to sound coming from the device.
Do you need the best noise-canceling headphones for online teaching? This article will provide all the answers you need. It will emphasize why you need an online teaching headset, the best noise-canceling for online teaching, and all essential factors to consider while choosing your microphone.
Why do I need headphones for online teaching?
Both students and teachers need headphones for online classes to enable fluent communication. It also aids in an efficient learning pace. Good headphones can help you manage time effectively because you won't need to repeat yourself over again.
Essential Factors to consider while choosing your noise-canceling headphones for online teaching
Noise cancellation
Good sound quality
Comfort
Mic attachment
Mute button
Harm-free headphones
Cushy ear cups
Non bulky
The best noise-canceling headphone should be comfortable to wear for at least 16 hours. It must have good sound quality for the benefit of the listeners and possess a mute button so that you can easily turn on/off the attached microphone. Most importantly, good headphones should not cause either minor or significant harm to your ear.
List of the four best Noise-cancelling headphones for online teaching
NOTE-
Your headphone could either be wireless or wired headsets. This means you can go for Bluetooth headphones or USB headphones.
1- SONY MDRZX110NC
The SONY MDRZX110NC is one of the best noise-canceling headphones, which means you can use it to say goodbye to distractions while teaching online. Its connectivity technology is wired.
Its battery life is up to 80 hours, which is great. The SONY MDRZX110NC is a lightweight headphone that is the best choice for portable classes.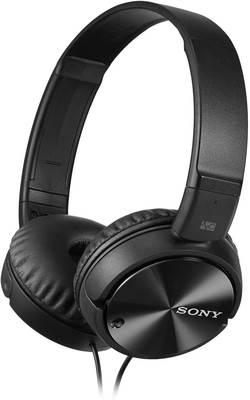 2- WYSE
The WYSE headphones are equipped with four noise-canceling microphones and an ultra-fast processor that help you focus better during online classes. It is very easy to use and does not tire the ear in long-term use.
It has a Voice-Isolating microphone so you can speak in a noisy environment without worries.
It has a battery life of 20 hours and it charges very fast, charging the microphone for 4 hours in 10 minutes.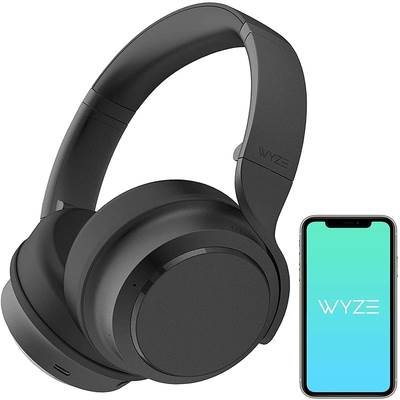 3- Bose 700
The Bose 700 has 11 levels of active noise cancellation that allow you to work in an online classroom without distractions.
These headphones deliver exciting and realistic sounds. With these headphones, you can easily adapt to noisy environments so that your voice is always clear on calls.
Its design is stylish and its comfort is very high. These Bluetooth headphones last up to 20 hours on a single charge.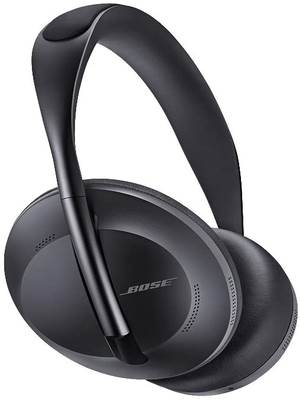 4- Hybrid VANKYOC750
Hybrid VANKYOC750 removes noise with advanced ANC technology and the wireless noise cancellation function works well.
These headphones are compatible with mobile phones, laptops, and tablets, and provide you with extremely clear and hassle-free calls.
Its built-in microphone is designed to minimize background noise. It also has a long battery life and fast charging.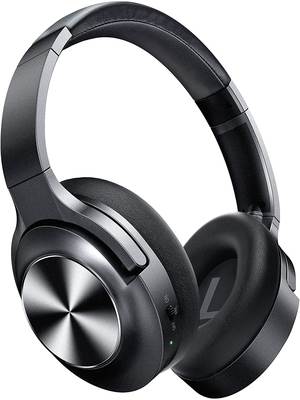 | | | | |
| --- | --- | --- | --- |
| Headphone Name | Pros | Cons | Price |
| SONY MDRZX110NC | Wired, over-ear headphoneLight weight80 hours battery life22,000 frequency response110 NC | 4 out of 5 ratings for noise cancellation Need to replace the battery | $25-$60 |
| WYSE | WirelessOver ear40dB quick on/off cancellation. 20 hours battery life38 KHzBuilt-in Alexa | 5 OUT OF 5 STAR but a bit expensive. | $50-$65 |
| Bose 700 | WirelessOver earAlexa enabled 20 hours of battery life11 active noise-canceling, suitable for an online class and podcast. | Very expensive | $350-$400 |
| Hybrid VANKYOC750 | Wireless40 mm aperture drivers Vic 8.0 MIC noise reduction30 hours battery life lightweight | Need to separate Bluetooth when connected to the TV | $40-$60 |
Conclusion
As a professional teacher, investing in the best noise-canceling headphones should be greatly considered. With good headphones, you will be able to communicate better with your students.
Moreover, students will find it appealing to attend any class you hold online with the best noise-canceling headphones we've listed above. They are constructed to produce quality sound, enhance your teaching career, and are not expensive.
Related to This Article