Best Laptop for Math Students In 2023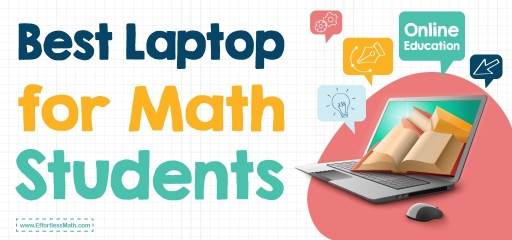 If you're a math student, it means you are constantly faced with dozens of complex mathematical questions. These questions require advanced calculations, hence the need for a laptop.
Many laptops out there are good, but only a few can handle the high demands that come with solving maths questions. That is why in this article, we are going to introduce you to the best laptops for math students in 2023.
These laptops are guaranteed to handle all your mathematical requirements including a high processor, lightweight, strong battery life, multiple monitors connection, and more.
So, without further ado, let's dive into our list of the best laptops for math students in 2023.
1- Microsoft Surface Go
2- Apple MacBook Pro
3- HP Pavilion×360
4- Lenovo IdeaPad 3
5- Acer Aspire 5
Microsoft Surface Go
Microsoft Surface Go is a 2-in-1, pocket-friendly versatile device. It made our list of the "Best laptop for Math Students in 2023" for good reasons.
It is portable and can be carried around in a briefcase or bag packs.
The battery life is superb, and its performance is powered by Intel Pentium, 8GB RAM, and 128GB SSD storage. It has only one USB – C port.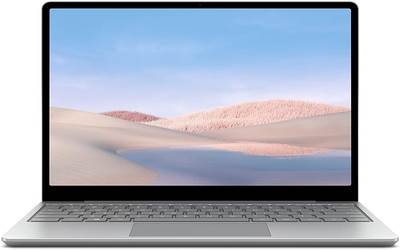 Pros
High quality
Mini and lightweight design
Operates Windows apps
Pocket friendly
Efficient and fast facial recognition
Good keyboard case.
Cons
Storage capacity is low
Only one USB port
The screen is small.
Apple MacBook Pro
Apple MacBook Pro is known to support heavy software usage. The laptop might be expensive but you'll be getting value for money.
It has 512GB SSD and 16GB DDR3. In performance, the device is 16% faster in a single-core and 19% faster in a multi-core.
The Laptop can also be used for graphic design as it can edit 4k videos without a hitch.
The battery life is about 8-10hrs and it has 4 USB ports which all are USB type-C. It also has a butterfly Keyboard.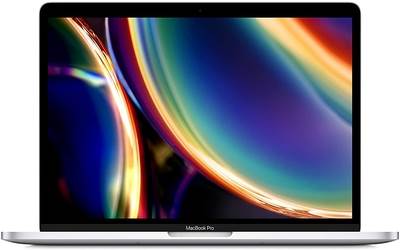 Pros
Great design
Thin and lightweight
The
The touchpad is now bigger
About 12 hours of battery life
Two/Four USB-C/Thunderbolt 3 ports
It features OS X Sierra.
Convenient touch ID
Cons
It has two ports in the base model
It is expensive
High-end graphics absent.
HP Pavilion×360
HP Pavilion×360 is a sleek and stylish device with a comfortable Keyboard and a nice pair of Bang and Olufsen speakers with high-end performance.
It features an Intel Core i5 -8265U of 3.9 GHz frequency which uses Intel's all-new Turbo Boost Technology.
The CPU is enhanced with 8GB of DDR4-2400 SDRAM and 256 GB PCIe NVMe SSD. Its battery can last up to 7-8 hours, and as a Math student, you can surely go for this.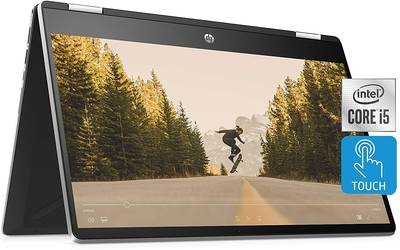 Pros
Lasting battery life
Thin and portable
Not heavy
Good processing power
Storage capacity is High
Cons
The display resolution is not up to standard.
Lenovo IdeaPad 3
Lenovo IdeaPad 3 performs heavy operations without hitch. It is powered by the AMD Ryzen 5 3500U mobile processor with an integrated Radeon Vega 8 graphics card.
Lenovo also features a physical shutter for the webcam to keep your privacy.
It comes with a 35 Wh battery which only lasts for 5 -6 hours and this is one of its disadvantages but it is also Pocket friendly.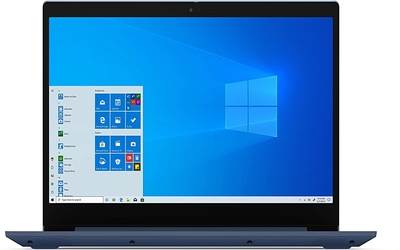 Pros
Lightweight
Processor is fast
Storage capacity is high
Ultrathin and portable
Lightweight
Cons
The display resolution is not up to standard.
Acer Aspire 5
Thinking of a low-budget Laptop with good performance? The Acer Aspire 5 is the one. It is driven by the AMD Ryzen 3 3200U Dual-Core working at a maximum of 3.5 GHz with 4GB of DDR4 Memory. It features a 65 Wh battery which runs for 7-8hrs.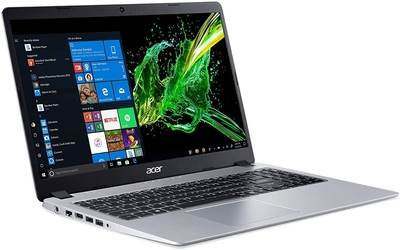 Pros
Well built
Modern keyboard and huge touchpad
Wide port range
Moderate storage and memory
Lasting battery life
Lots of RAM
Processor is fast
Cons
Poor viewing angles
Display is dull
It is heavy
Conclusion
We've reached the end of our list of "best laptops for maths students in 2021". Each one of these laptops will suit your mathematical need. So, ensure you purchase any one of your choices, and as your budget permits.
Related to This Article