Back to School: The Best Laptops for Students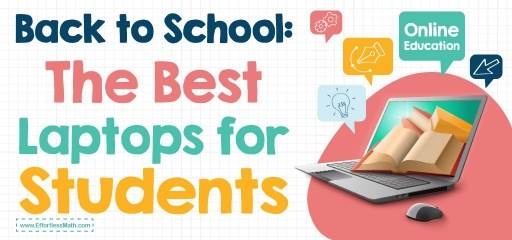 Back to school can mean shopping for laptops, with a limited life span and changing requirements they are replaced every few years.
When selecting a new laptop there are several options that will have the connectivity, size, storage, and speeds that are required for any class.
While most schools are back in class, there are still many who are doing some sessions online and still others that are adjusting as time passes between going in person and back online for weeks at a time.
New challenges are being faced this year include a shortage of computer chips and semiconductors that are creating a shortage of some computers and laptops as well as increasing prices, new requirements needed by schools and students to make remote learning possible, and matching software and program compatibility to that being used by the school.
With many using cloud-based storage so they can switch among different computers or just require less storage on their computer, it is vital to pay attention to the storage ability before selecting the best fit.
1- Chromebook Duet from Lenovo
2- Google Pixelbook Go
3- Apple MacBook Air M1
Chromebook Duet from Lenovo
This two-in-one combination of laptop and tablet offers the best of each. The extreme portability makes it ideal for going between school and home, and the camera offers easy accessibility for online meetings and classes.
When the keyboard is attached it creates a stable typing surface, and once removed the tablet is light and simple.
With a USB-C port, it allows for easy connectivity as needed, and the storage options range from 64GB to 128GB offering both easy cloud storage as well as on-device storage.
A battery that can run for up to 10 hours makes it flexible and adaptable for whatever changes students will see this year.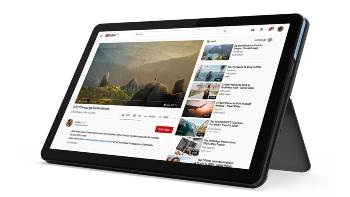 Google Pixelbook Go
For those who are comfortable with Google products, the Google version of a Chromebook is an upgrade from many with 16GB RAM standard and up to 128G storage, it weighs only 2lbs and is easily portable with the backlit keyboard making it easy to use anywhere you go.
The 12 hours of battery life can get through an entire school day and most of the homework that goes with it. With the typical clear images and screens that are associated with Google products, don't miss a moment of class or a presentation.
As many schools are using Google Docs and Classroom it offers a seamless connection that keeps homework easy and communication clear.
Apple MacBook Air M1
The newest MacBook Air is faster than ever before and without a fan to cool it runs soundlessly, making it well suited for classroom environments or online meetings where there is more than one student in the same room having a meeting or doing their work.
The upgraded energy efficiency allows the battery to run up to 18 hours on one charge and the recycled aluminum frame keeps it light and portable.
Meeting all the regular Mac standards for screen clarity, a backlight keyboard, and three mics for clear communication make keeping up with studies easier than ever.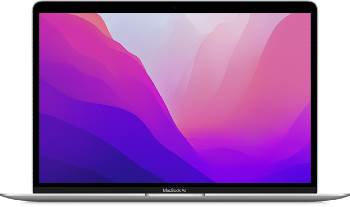 Related to This Article