Best Calculators for High School Algebra II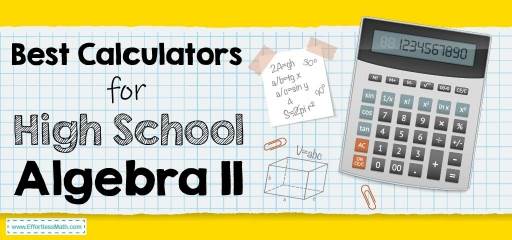 Solving algebra II problems requires complex calculations, and you need a good calculator to solve them.
There are many scientific and graphing calculators to solve algebra II problems, and in this article, we have reviewed 5 of the best ones on the market.
3- TI-30XIIS
4- TI-34 Multiview
5- Helect 2-Line
The Absolute Best Book to Ace Algebra 2
Texas Instruments Nspire CX II CAS Graphing Calculator
If you are looking for a calculator that is one of the best in any way, TI-Nspire CX II CAS is the best choice.
The TI-Nspire CX II CAS is an excellent calculator for calculating Algebra II. This is because of its Computer Algebra System (CAS) feature, which makes it easy to solve algebraic problems.
This device is also light and easy to carry, and it has a high-resolution display that is unique.
Pros:
It is capable of using lists and spreadsheets in math operations.
The battery lasts for up to 2 weeks without recharging
The color-coded screen makes graph reading easier.
Very easy device to use
Quick alpha keys
Six different graph style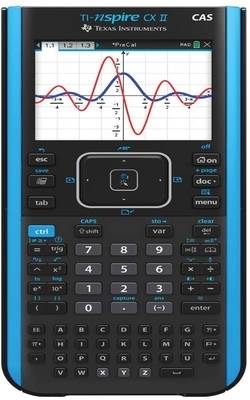 Texas Instruments TI-84 Plus CE Graphing Calculator
The TI-84 Plus CE is a powerful device for performing algebraic calculations. In addition, it is a lightweight calculator with a rechargeable battery.
This calculator is full of features and functions that you need to do for algebraic calculations.
The TI-84 Plus CE has a powerful CPU and preloaded applications required for Algebra II calculations.
Pros
Enhanced Color LCD Screen
Massive amount of storage (3.0MB)
Rechargeable
Sleek design for easy handling
Color-screen makes it easy to distinguish equations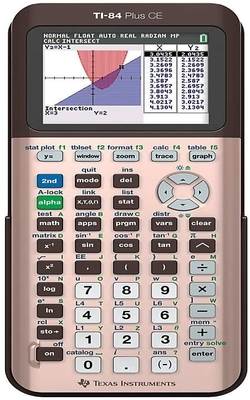 Texas Instruments TI-30XIIS Scientific Calculator
Another great calculator for Algebra I and II calculations is the TI-30XIIS Scientific Calculator. 30XIIS is a cost-effective calculator that allows you to easily solve algebraic equations.
Its screen is 2-line and allows the user to view the entry and the calculated result at the same time.
Pros:
2-line display
Solar and battery-powered
Entry line scrolling feature
Solar and battery-powered
Cons:
Keyboard design is NOT user friendly
If you look at it at an angle you cannot see what the display reads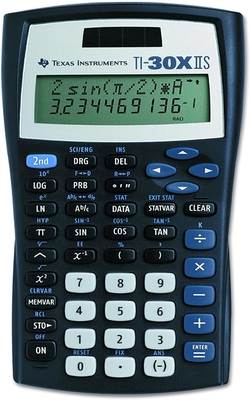 Texas Instruments TI-34 MultiView Scientific Calculator
The TI-34 Multiview can be found among the suitable options for algebra II calculations. Its pull-down menu is easy to navigate. You can easily use it to solve all algebra calculations.
With the help of this device, you can easily browse previous entries and find the patterns you need.
Pros:
4-line display
MathPrint feature
pull-down menu
Advanced fraction capabilities
Solar and battery-powered
Cons:
Trig functions are not quickly accessible
The instructions are sometimes confusing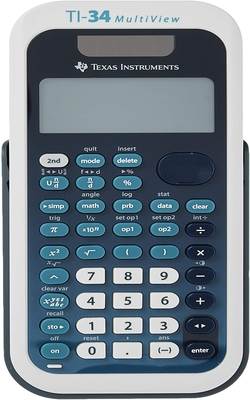 Helect 2-Line Engineering Scientific Calculator, Suitable for School and Business
The last option on our list is the Helect 2-Line scientific calculator. This calculator, like its competitors, can solve algebra problems.
Its screen resolution is high and it has a 12-digit screen that makes you experience performing calculations more easily.
This device is designed to be resistant to scratches and damage. So, with the help of this device, you will not need an expensive device to solve Algebra II problems.
Pros:
Various scientific functions
12-digit widescreen HD display
2-line display
Scratch-proof design
Ergonomics device
Cons:
Sometimes, the buttons don't move smoothly
Cheap construction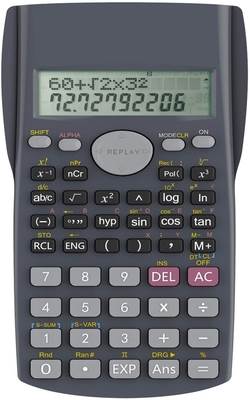 Although now our article about the list of the 5 best calculators for solving Algebra II problems is over, your work is just beginning!
Now you have taken an important step in choosing the calculator you need and you can find the right option to perform your algebraic calculations according to the mentioned items and your needs.
The Best Books to Ace the Algebra 2 Test
Related to This Article