7 Best Calculators for High School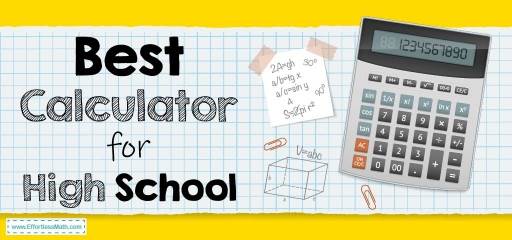 If it hasn't gotten difficult yet, math is about to get more complicated where you will need excellent calculators.
The best calculator for the average high school student should be affordable, have all the functions you need to make calculations, be modern, and reduce study time.
There are plenty of calculators on the market, but how many of those calculators are appropriate. Since scientific and graphing calculators can get expensive, it's best to identify the correct ones beforehand.
In high school, you will have all kinds of big exams coming up like SAT, ACT, and AP exams are all very important to get into college. Therefore, you will need a robust, durable, multi-functioning calculator.
The best recommendation for a high-quality calculator is the Texas Instrument TI- 84 Plus CE. It's very popular, and many people use it. However, there are more calculators out there with even cooler features. So, let's look at the best calculators for high school!
The Absolute Best Book to Ace Algebra 2
1- TI-84 Plus Graphics
2- TI-84 PLUS CE
3- TI-84 Plus Black and Silver
4- TI-34
5- TI-30XIIS
6- TI-36X Pro
7- TI-84 Plus CE
The Absolute Best Book for Algebra I
TI-84 Plus Graphics
The Ti-84 will encourage students and teachers alike to engage with math problems. The Matprint will help you quickly enter numbers, fractions, and equations in the proper notation.
This calculator has up to ten graphing functions to choose from. Perfect for anyone needing to solve complex, lengthy problems.
The pull-down menu is easily accessible. The horizontal and vertical split-screen options serve dual functionality.
The bright backlit screen helps you to continue working and solving problems even in the dark. You get several different graphing styles to help master graphing solutions.
The Ti-84 Plus comes with an i/o port to recharge 4 AAA batteries. The calculator is perfect for PSAT/NMSQT, SAT, ACT, and AP. Master, the Ti-84 is easy and comes with a free online product tutorial.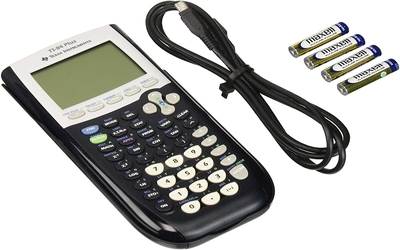 TI-84 PLUS CE Plus Color Graphing
Import and view all of your work in clarity with his high-resolution fully backlit scientific calculator. The captivating color screen will have you excited to calculate problems.
The rechargeable battery allows you to carry this device with you anywhere and recharge it as you go and also save money on not buying batteries.
The menu structure is simple to navigate. Take control over your learning with a customized graphing calculator. The customized application feature will allow you to perform specific math and science problems to enhance your understanding of the concepts.
The calculator comes with preloaded app images and the option to zoom in and out of the screen.
Select math print mode, which features many different graphing styles to choose from.
This calculator is available in many other colors with a robust design that will last a long time. Approved for all exams.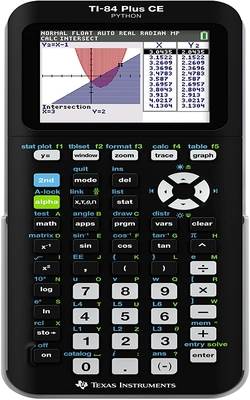 TI-84 Plus Black and Silver
Carry out complex operations swiftly with this neat palatable design calculator. The Ti-84 Plus comes in an array of fun and cool colors.
This screen has a super high resolution and a full backlit display. The calculator includes one lithium battery and can be recharged. This calculator also features Mathprint which aligns with textbooks.
The keys on the TI-84 allow for easy operation with all of the taps. Switch between multiple graphs and plots. The color-coded lines make it easier to differentiate between graphs to read and understand.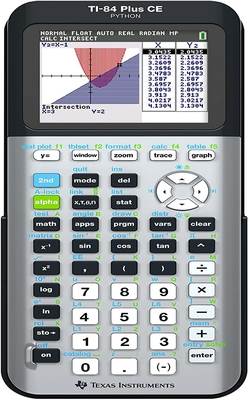 TI-34
The Ti-34 will carry out complex math problems to the next level with a 4 in-line display which helps to scroll through and edit any input.
Use Mathprint mode to input and output notations, including square roots, Pi, fractions, percentages, and exponents.
This high-performing calculator allows you to backtrack to edit and review old.
The pull-down menu is easy to read and easy to navigate the different features with this calculator—a great calculator for scientific notations and review notation exponents.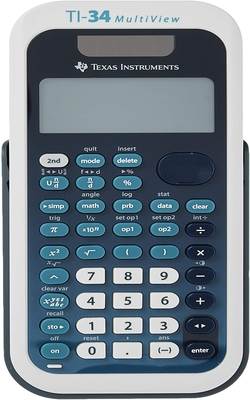 TI-30XIIS
The Ti-30IIS is a powerful heavy-duty calculator designed to solve complicated math equations. The dual-screen display will show entries and the results of those entries as well.
The two-screen display is excellent for calculating different problems simultaneously, which will make problem-solving even faster than before!
Ideal for calculating angles such as degrees, radii, and grads. Perfect for high school students taking advanced math classes or in need of a modern calculator for upcoming exams.
Along with being battery-powered, this calculator is also solar-powered. In a sunlit room, leave the calculator out in the sun, and watch it recharge rapidly to be used again!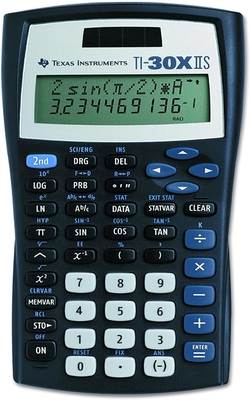 TI-36X Pro
The Ti-36X is the best calculator for graphing curriculum. The multi-view screen will show multiple different calculations all at once.
In addition, MathPrint will help you calculate even faster with math expression symbols and stacked fractions, just like in the textbooks.
This calculator is ideal for college students taking any form of algebra, geometry, trigonometry, statistics, calculus, and even biology.
Created by Texas Instruments, which is a trendy well-known calculator brand. This calculator is battery-powered, and a 1-lithium metal battery is included.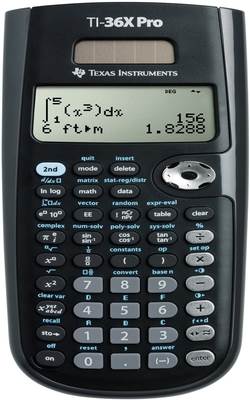 TI-84 Plus CE
Ti-84 Plus CE is a smoothly designed scientific calculator. With a super clear resolution screen and a backlit display to do homework, practice equations, and strengthen your skills in math?
This reliable, highly functional calculator features Mathprint with the same design as the information in a textbook. Which makes it easier to input and output functions.
The brain is by Texas Instruments this is an upgrade from the Ti-84. The blue and black calculator is 30% lighter and thinner and has a vibrant Blacklick color screen.
The battery is rechargeable, and it's excellent for almost all forms of advanced math, including chemistry and biology.
The enhanced screen length allows for maximum readability to view equations and graphs.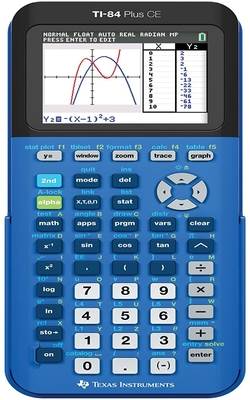 Calculator policy
To learn more about the calculator policy for the SAT, ACT, and AP exams check out these three links below.
There you will find all the information on the appropriate types of calculators to use throughout the exam and also which parts of the exams these calculators are allowed on.
The Best Books to Ace the Algebra 2
Related to This Article