5 Best Programmable Calculators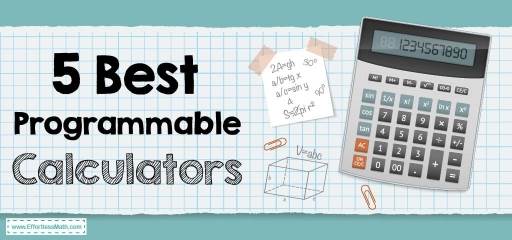 Whether you're in high school or college, or even an engineer, you may find yourself needing a programmable calculator. So instead of taking the risk of picking a random calculator, we're going to provide you with our top 5 best programmable calculators that we've found on the market.
The best programmable calculators come from three manufacturers, HP, Casio, and Texas Instruments. You can find other companies offering similar products, but they are likely, not proven and could let you down. So, stick with the options that have been tested, and used, and will meet all of your needs.
Listed below are our top 5 best programmable calculators for you to choose from.
Top 5 Programmable Calculators
Texas Instruments TI-84 Plus CE Graphing Calculator
The TI-84 is one of the best calculators available and may fit your needs without needing to go further down the list. It's our top pick.
The TI-84 Plus CE can be programmed in TI-BASIC, eZ80 assembly, or C programming language.
High-resolution, full-color backlit LCD
A massive number of preloaded apps and images.
Fourteen interactive zoom features
MathPrint feature.
Seven different graph styles for different looks of each graph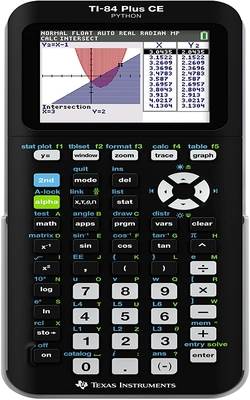 Texas Instruments Nspire CX II CAS Graphing Calculator
The TI Nspire CS CAS is another excellent option from TI. They provide much more features than the TI-84; however, they come with a higher price tag. So before purchasing, make sure you need the features only available in this model.
The TI Nspire can be programmed using TI-BASIC. The advantage of TI-BASIC is that all TI programmable calculators will use this, so learning it will be an advantage when you switch between different TI calculators without any additional learning required.
A 320 x 240 pixel 16-bit color screen with 125 DPI.
TI software bundle included, including graphing and other functionality.
Six graph styles with different colors to differentiate the look of each graph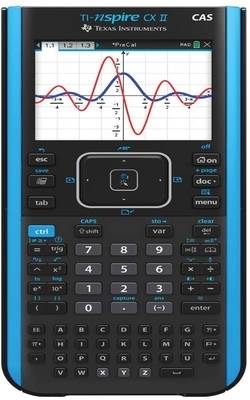 Casio FX 9860 GII Programmable Calculator
The Casio FX 9860 GII comes with many built-in functions and is also programmable using CASIO Basic, another vendor-specific programming language.
Your best option would be to stick with a specific brand of programmable calculators so that you do not have to relearn languages.
61 KB RAM – 1.5 MB Flash ROM
Probability function in Run Mat Application – Integral Graphing
Preinstalled and downloaded software to enhance the calculator
Built-in spreadsheets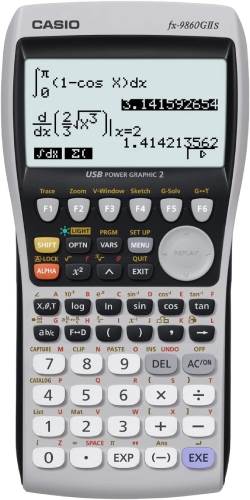 HP G8X92AA LA Prime V2 Programmable Calculator
The HP G8X92AA provides a touch screen calculator to the list, which sets it apart from the rest.
In addition, you'll have a vast number of built-in apps, the ability to zoom in as needed, and you can switch between screens with dedicated buttons.
This calculator can be programmed in pascal life language or Python in the newer versions.
The advantage of this is that Python is widely used in all computer systems, so it's well-known and used elsewhere.
Pascal or Python programming
32 MB RAM – 256 MB Flash ROM
Massive range of built-in applications
Ability to use the calculator on the device but also via your laptop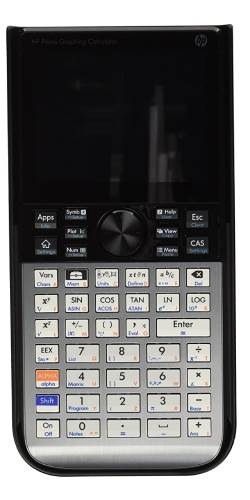 Casio fx-9750GII Graphing Calculator
The Casio fx-9750GII is an excellent entry-level programmable calculator. It's got a lower price point, so it is a good option as a first programmable calculator, especially if you will be using Casio later and can learn Casio BASIC now.
High-resolution LCD
3MB Flash Memory
The textbook display shows fractions
Built-in spreadsheet functionality
USB connectivity so you can share files
Built-in Conic Equations
AP statistics functionality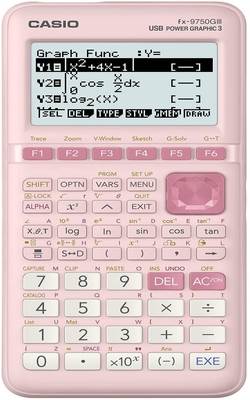 Final Thoughts
Whichever option you choose from our list, we're sure you will have a great experience with the calculator, and we hope that breaking down your choices into a smaller list makes life easier for you so that you can get on with the work you need to do.
Related to This Article