5 Best Reliable Calculators for School, Home, and Work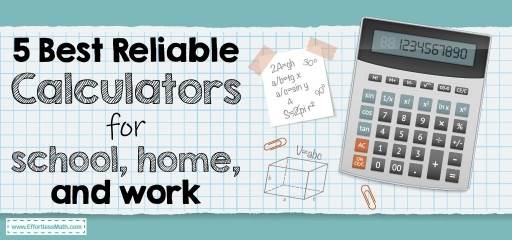 Most of us feel that we can use our smartphones to make complex mathematical calculations. But honestly, when it comes to making lots of calculations, either simple or complex, we find it tedious and time-consuming to use calculators embedded in smartphones or even laptops.
To make the calculation process easier and quicker for your next mathematical exam or test, we have come up with these 5 reliable calculators:
3- TI-36X Pro
4- QS-2130
5- SL-300SV
The Absolute Best Book for the Algebra I
Texas Instruments TI-Nspire CX II CAS Color Graphing Calculator with Student Software
This graphic calculator supports six unique graph styles and helps in solving complicated problems. The data can be displayed in 15 vivid colors, therefore, making it easier to classify or differentiate patterns/numbers.
Its screen size is 320*240 pixels, and the screen resolution comprises 125 DPI. The calculator comes with upgraded functions and can be used for data mapping and jotting down basic codes.
You can charge this device using a USB cable and can easily use it for up to two weeks. Also, you get free CX Student software for enhancing your graphic experience.
The alpha keys are fast and easy to use, and their sleek design succeeds in giving it a luxurious look. The touchpad further offers you the opportunity to navigate through different options seamlessly.
If calculating numbers has been a nightmare for you, then now is the time to invest in a calculator that meets your needs and preferences. So, from the calculators mentioned above, which one do you prefer?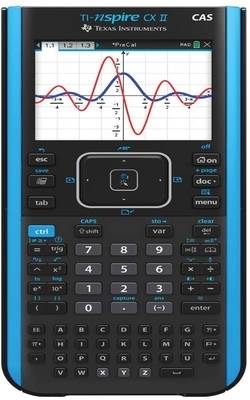 Texas Instruments Ti-84 Plus CE Graphing Calculator
The TI-84 has various upgrades over the original, including a backlit display and a 30 percent weight decrease.
The calculator comes with a rechargeable battery and pre-installed programs and pictures.
The TI-84, like the TI-36, has Math Print for textbook presentation. Most important examinations, including the SATs, PSATs, IB exams, and AP exams that include a graphing calculator, accept the use of the TI-84. We particularly enjoy how the color-coded equations make it easy to distinguish between graphs and plot points.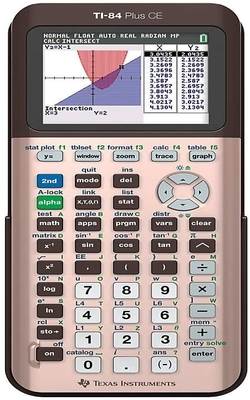 EAI Texas Instruments TI-36X Pro Scientific Calculator
This mathematical gadget, which comes with a 4-line display, is a smart choice for students. It gives you the option to select from three solvers including numeric, polynomial, and system of linear equations.
Also, its Multiview display allows you to see multiple calculations simultaneously. You can further choose among degrees/radians, floating/fix, and number format modes provided in the calculator.
Lastly, this one is suitable for students studying statistics, calculus, algebra, engineering, computer science, etc.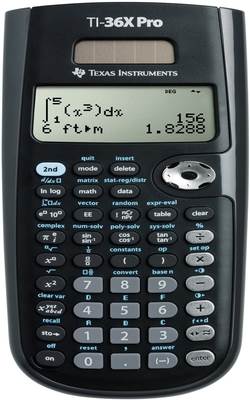 Sharp QS-2130 12-Digit Commercial Desktop Calculator
This calculator makes a perfect choice for bookkeepers and accountants, who deal with numbers daily. It is 6.9 inches long and 7.3 inches wide and sports an impressive LCD display that shows up to 12 digits.
You can conveniently process data and round numbers to the previous or next number. Its Kickstand feature provides you with the flexibility and convenience to use it from different angles.
Also, you get access to two separate 4-key and grand total memories.
Besides the basic mathematical functions, the calculator's keys make your markup, and cos/margin/sell calculations easier.
Casio SL-300SV Solar Powered Standard Function Calculator
If you are looking to make basic calculations, then this calculator should be your foremost choice.
It's 4.6 inches in length and 2.8 inches in width and operates on solar power with a battery backup.
You can see results up to 8 digits, and its big screen saves you from squinting your eyes to read numbers.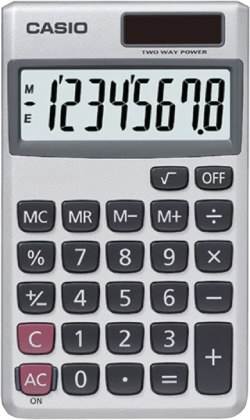 The Best Books to Ace the Algebra 2
Related to This Article