The 5 Best Programmable Calculators to Invest in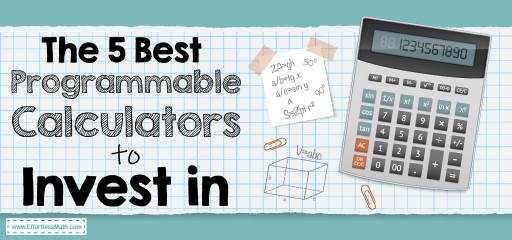 Programmable calculators can be helpful in competitive academic tests and exams. But with so many options available in the market, sometimes, it can be overwhelming and confusing to select the right one. Here are some of the best programmable calculators that will not only meet your premium requirements but will also offer you an amazing calculation experience.
3- FX 9860 GII
4- G8X92AA LA Prime V2
5- fx-9750GII
Texas Instruments Nspire CX II CAS Graphing Calculator
This calculator is a great tool for quickly processing complicated and big calculations. Its 3.2-inch full-color backlit display lets you analyze data in various graphical, numeric, geometric, and algebraic formats.
If you are looking to solve complex scientific and mathematical topics, this calculator can be your ultimate savior. You can transfer images, graphs, equations, etc. to real-world situations. Its unique 'Chem Box' feature allows you to process chemical formulas quickly. It supports a rechargeable battery and helps you record important notes using the computer-like approach.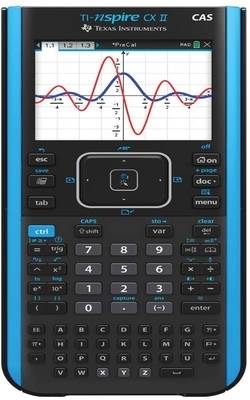 Texas Instruments TI-84 Plus CE Graphing Calculator
If you are looking for a calculator with superior functionality, continuous upgrades, and user-friendly design, go for Texas Instruments TI-84 Plus CE Graphing Calculator. It delivers exceptional performance, and you can use it to collect data, make color-coded graphical presentations, correct mathematical notations, analyze statistical data, integrals, roots, derivatives, etc.
To avoid any inconvenience during important exams, the calculator comes with a rechargeable battery that can last for over 10 days. Also, it provides storage for 999 elements along with 14 zoom functions. Further, it is backed by a multi-language interface and a screen split feature (either vertically or horizontally).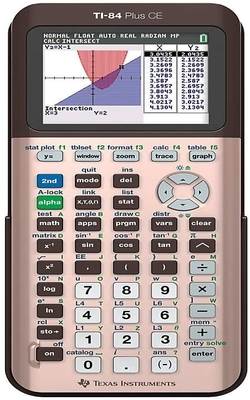 Casio FX 9860 GII Programmable Calculator
This high-performing calculator comes with a 1500 KB Flash ROM, brand-new LCD backlight for better visibility, inbuilt spreadsheets, and an interactive menu. Whether you're struggling with graphs, extensive charts, unit conversion, pre-algebra, statistics, or anything else, this tool is there to help you. Besides, you can use it for other fields such as finance, biology, physics, etc.
The calculator hones the REF and RREF program along with 9 exclusive probability functions. And you can even import your data to either a computer or any other gadget without any hassle.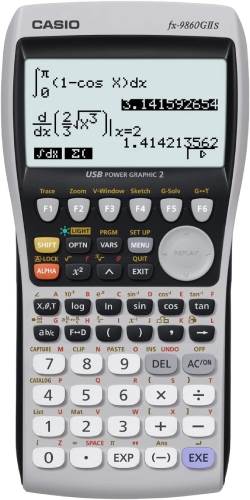 HP G8X92AA LA Prime V2 Programmable Calculator
This 3.5-inch touch-screen calculator provides users with advanced features like parametric and polar plotting, pinch-to-zoom design accompanied with effective gesture-based controls, wireless connectivity, etc. If you are not good at solving advanced equations, extensive graphing, extensive geometry, and mathematical programs, then this device is there for your rescue. Furthermore, you can make quick polar/rectangular conversions and decimal hrs/hrs-min-sec conversions.
Its 32-MB memory and 256-MB flash memory give you massive storage options. You can effortlessly connect it to your computer.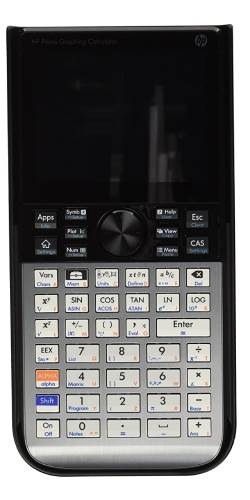 Casio fx-9750GII Graphing Calculator
If you are seeking a device to make basic mathematical calculations, financial analysis, and statistical work, this can be your go-to option. This portable device, supported with an innovative ergonomic design, is helpful for students who are planning to sit in exams.
Get solutions for your intense graphing X-equations using an interactive equation-solving technology with Casio fx-9750GII Graphing Calculator. Use it in your presentations by seamlessly connecting it to Casio projectors.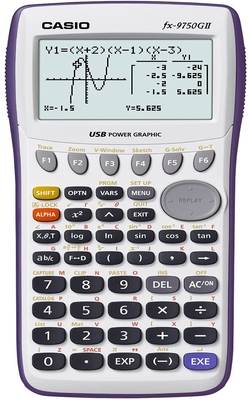 Related to This Article