Best Calculator for Calculus 2023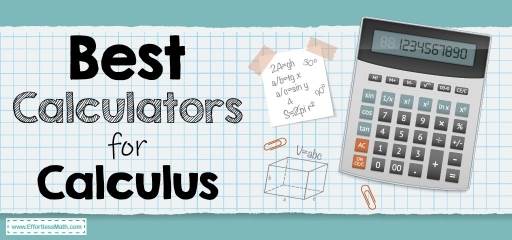 There is no doubt that without a proper calculator it is very difficult to perform calculus calculations. Advanced calculators with functions should be used to solve calculus questions. But the problem is, which of the many options available is more appropriate? In this article, to speed up your selection process, we have compiled a list of the 5 best calculators for calculus.
3- Casio FX115ESPLUS
4- CASIO PRIZM FX-CG50
5- Casio fx-9750GII
Texas Instruments TI-Nspire CX II CAS Color Graphing Calculator
TI-Nspire CXIICAS is a unique package of everything you need to do calculus calculations. This device with a thin and lightweight design, easy touchpad navigation, quick alpha keys, and many other unique features deserves to be ranked second among the best calculators. With the Color-coded screen feature, you will experience remarkable clarity and quality in displaying numbers and symbols. A rechargeable battery can last up to two weeks on a single charge, which means you no longer have to worry about unexpected energy shortages! The most important feature of this device is the Computer Algebra System (CAS), which helps perform symbolic and numerical calculations easier and better. This device allows you to select six different graph styles and 15 colors to differentiate the look of each graph drawn. So, you can experience faster and more accurate performance with TI-Nspire CXIICAS!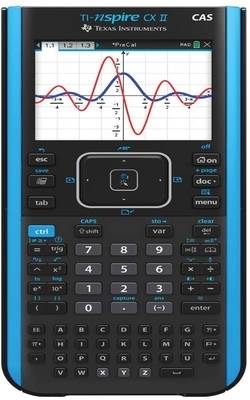 Pros:
Rechargeable battery
Computer Algebra System (CAS)
Handheld-Software Bundle
Color-coded screen
Thin Design and lightweight
Easy touchpad navigation
Quick alpha keys
Six different graph styles
15 colors to select
Easier-to-read graphics
Cons:
It's expensive
Complex device to use
Texas Instruments TI-84 Plus CE Color Graphing Calculator
The TI-84 Plus CE has many features of a good calculator, making it one of the most popular and best-selling calculators in the United States. This calculator is a reliable tool for solving calculus problems. The device is designed to show data and graphs at the same time. It has a high-resolution and full-color backlit display. With the help of this calculator, you can easily answer questions related to trigonometry, statistics, and engineering. You can also use this device in IB, AP, SAT, PSAT, and ACT tests. The TI-84 Plus CE is the best calculator that makes it easy for you to understand graphs and math concepts.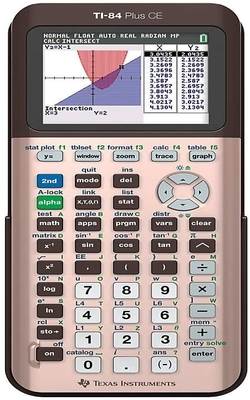 Pros:
Trusted and widely used by SAT students
Comprehensive functionality
Allowed in SAT, PSAT, and ACT
Thoughtful design
MathPrint feature
Easy to work with
Has a decimal to fraction converter
Cons:
Compared to the TI-Nspire series, it has fewer complex functional features
Prices vary according to color
Casio FX115ESPLUS Scientific Calculator
Casio FX115ESPLUS is a device that has all the functions you need to solve calculus calculations. It has a Natural Textbook Display feature that makes items very visible on the screen. It has a protective hard case that makes your mind comfortable in terms of safety and durability. It is powered by solar power and in case of not enough light, it has a battery backup supply to reassure you. This device is designed to be suitable for General Math, Trigonometry, Statistics, Algebra I and II, Calculus, Engineering, Physics. Casio FX115ESPLUS can be one of the best choices in the convenience of your work for calculus calculations.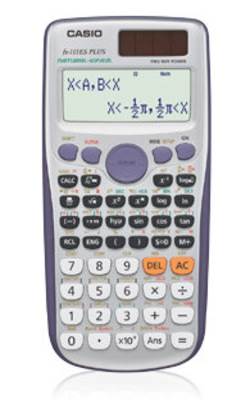 Pros:
Perfect choice for calculus calculations
Great layout
Natural textbook display
Powered by solar power
features battery backup supply for reliable use
Cons:
It's complicated to use
Expensive compared to the performance
CASIO PRIZM FX-CG50 Color Graphing Calculator
Another great Casio calculator is the CASIO PRIZM FX-CG50, which has the highest quality. It has a high-resolution LCD display. It has a natural textbook display that shows expressions as they are in the textbook. The advanced 3D graphing feature makes this calculator a unique device. It also has an icon-driven menu system that makes it easy to use. This device is allowed to use in AP, SAT, PSAT/NMSQT, and ACT tests. If you need a long-lasting, high-performance calculator with the latest features to calculate calculus problems, the CASIO PRIZM FX-CG50 is the right choice.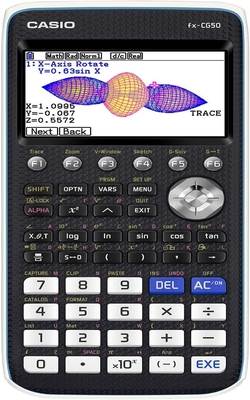 Pros:
High-Resolution Color LCD with over 65,000 colors
Natural textbook display
Picture plot technology
3D graphing capability
Approved for AP, SAT I/II, PSAT/NMSQT, and ACT Tests
2900+ functions
USB cable included
Icon-driven menu system
Cons:
It's not easy to navigate
The USB cable has low quality
Casio fx-9750GII Graphing Calculator
Last but not least, one of the best options on our list is the Casio fx-9750GII calculator. This calculator has received a lot of positive feedback from users because it has the standard features of a good graphing calculator. It has an icon-based menu that makes it easy to use. This device has a high-resolution LCD that doubles its visual quality. The processing speed of this device is excellent so that calculations can be done quickly and accurately. You can also use USB Connectivity to connect this device to other calculators or to your PC. This calculator is allowed for use in PSAT / NMSQT, SAT, and ACT entrance tests, and AP tests so it can be considered as a good option in our list.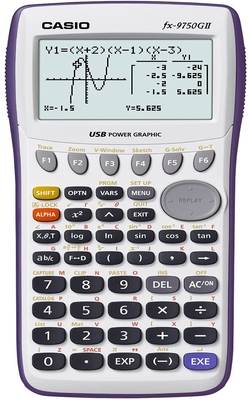 Pros:
USB connectivity
Mid-range price
Allowed in PSAT / NMSQT, SAT, and ACT
Straightforward navigation
High-resolution LCD screen
High-speed CPU
More than 200 hours battery life
Cons:
Doesn't have all of a top calculator's functionality
Lack of memory space
Fewer third-party apps
Now that you are familiar with the list of the 5 best calculators for calculus, you can find the calculator you want from this list. Choosing a quality calculator can help a lot in the process of answering and solving calculus problems. Be careful in choosing so that you can decide according to the features you want in the calculator. We hope this article has helped you in this important matter.
Related to This Article