Best Calculators for High School Algebra I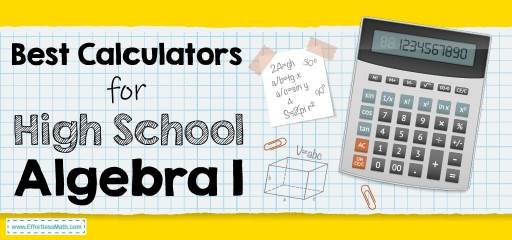 Do you need an efficient calculator to solve algebra I problems? To solve some algebraic problems, you have to work with complex calculations and you need a calculator that has the necessary keys and shortcuts to help you solve algebraic problems. Here, we have reviewed the top 5 calculators for Algebra I students.
2- Casio FX115ESPLUS
3- TI-36X Pro
5- TI-30XS MultiView
The Absolute Best Book for Algebra 1
Texas Instruments Nspire CX II CAS Graphing Calculator
The best calculator for algebraic calculations is TI-Nspire CX II CAS. This calculator is one of the most advanced computing devices for performing step-by-step symbolic algebraic calculations.
One of the main reasons that this calculator has become such a great tool for computing is that it is equipped with a Computer Algebra System (CAS). So, this device is what you need for algebra I calculations.
Pros:
Lightweight and easy to carry
High performance and unique features
Backlit color display
High-resolution full-color LCD screen
CAS functionality
Many preloaded apps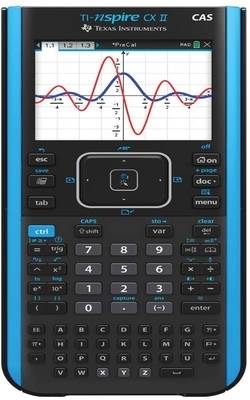 Casio FX115ESPLUS Scientific Calculator
The Casio brand has launched many efficient calculators so far. One of the best for algebraic calculations is the Casio FX115ESPLUS.
It is a reliable device for those who need a calculator to solve Algebra I and II problems.
It has a natural textbook display. It also has a protective hard case that protects the device well and greatly increases its durability of the device.
Pros:
Great layout
Protective hard case
Organized keyboard design
Natural textbook display
Powered by solar power
features battery backup supply for reliable use
Cons:
It's complicated to use
Expensive compared to the performance
Texas Instruments TI-36X Pro Engineering/Scientific Calculator
You can use the TI-36X Pro calculator for all levels of algebra. This Scientific Calculator has many positive features that can help you solve algebraic equations.
It is affordable and can display different calculations on one screen at the same time. A solar cell is also included in this calculator for longer battery life.
Pros:
MultiView display
MathPrint™ feature
Ideal for Algebra I and Algebra II
Reasonable Price
Cons:
It may be difficult for some to use
Buttons are really small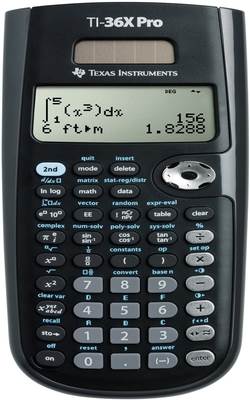 Sharp Calculators EL-W535TGBBL 16-Digit Scientific Calculator
Sharp Calculators are perfect for solving complex problems from high school to college.
The Sharp EL-W516TBSL has a 4-line display, which is what you need to perform Calculations more efficiently.
It is also very suitable for solving quadratic and cubic equations. This device has many different functions and in most tests, it can be used without any problems.
Pros:
Perfect for Algebra I and Algebra II
Uses both solar and battery power
16 digit, four-line LCD
WriteView™ Display
Cons:
It may be difficult for some to use
Key performance is poor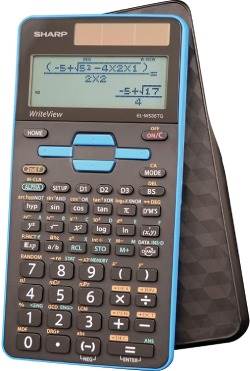 Texas Instruments TI-30XS MultiView Scientific Calculator
The TI-30XS MultiView is an accurate and reliable scientific calculator with very good features for performing algebraic calculations.
Using this calculator, more than one calculation can be performed and viewed simultaneously. Its display is clear and its buttons are easy to use.
The TI-30XS MultiView is suitable for solving complex problems despite its reasonable price.
Pros:
Four-line display
Easy-to-use device
MathPrint™ feature
Fraction/decimal conversion
Solar and battery-powered
Cons:
Sometimes gives random and incorrect answers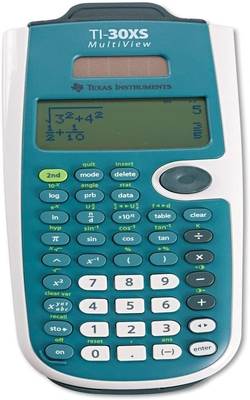 Finally, it should be noted that all of the items listed in this list are the 5 best calculators for algebra I. It is up to you to decide which one is best for you. We hope this article helps you choose the most suitable calculator you need.
The Best Books to Ace the Algebra I Test
Related to This Article