Best Cameras For Classroom Video Lectures And Online Lessons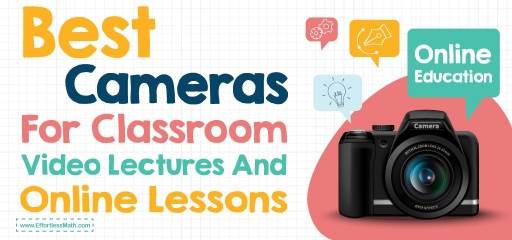 The E-learning teaching method has been helping both teachers and students manage their time and enjoy flexible classes online, especially since the pandemic. However, specific tools such as PDFs and video cameras are necessary to deliver a practical distant class that will help the student to recap lessons easily.
Using a camera while teaching allows students to review appropriate topics after the class. It is beneficial for students who might not be present and for the benefit of slow learners. Teachers should use the best cameras for classroom video lectures and online classes to ensure an uninterrupted class for students.
After conducting thorough research on the best cameras for classroom video lectures and e-learning lessons, this article is created to help teachers with the best cameras that aid better lecture all through the class. So, based on research and customers review, below are the 5 best cameras for classroom video lectures and online lessons.
Best Cameras for Classroom Video Lectures and Online Lessons
1. Logitech C920 Pro HD Webcam
Amidst hundreds of camera models in the market, Logitech C920 is the top quality that comes at a reasonable price. It is easy to use by new and experienced users and supports Full HD 1080p recording video.
The dual microphone and clear colored video at 30 fps are some of the exceptional features of the Logitech C920. Furthermore, it's easy to set up on Windows and Logitech to adjust bad light conditions automatically.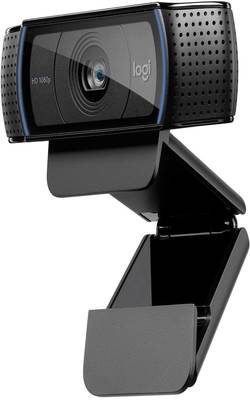 2. Sony FDR- AX700
With a fast hybrid autofocus system, Sony FDR-AX700 can quickly focus on objects. It comes with a dual SD card that enables the camera to move to the next card when storage is full.
Although new users find it technical to operate, it has a 29mm optical zoom lens, 3840×2160 resolution, and a type 1 Exmor RS back-illuminated sensor, which is fantastic for recording classes.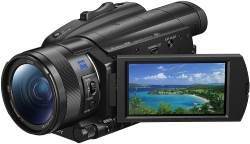 3. Panasonic HC- V770
This excellent camera will help you record professional videos with a high-quality lenses system. Also, Panasonic HC-V770 features a 20x optical zoom, built-in microphone, HDR movie function, and Wi-Fi that enable the use of a camcorder.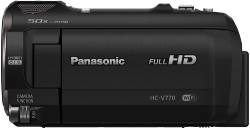 4. Canon XA45
If you want a high-quality camera to take your long class with a large audience, you should consider going for Canon XA45.
The camera has an excellent HD zoom lens that shoots professional video with its dual SD card slot. Other benefits of choosing Canon XA45 include a 3Inch LCD touch screen and 4 K UHD 30p recorders.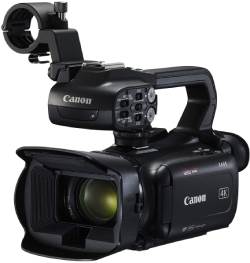 5. Panasonic HC-WXF991
Users say they love its 20x zoom LEICA lens, dual camera, excellent microphone, and upgraded HDR movie features. Panasonic camcorder works well to deliver superb video while recording live class.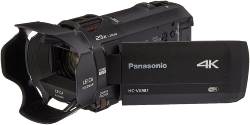 Conclusion
Using cameras for e-learning video lectures can serve as an excellent tool for privacy, demonstration, and class recap. Although it might seem hard to choose the best camera for classroom video lectures and e-learning.
There are some vital essential features to consider while choosing your camera, which include video quality, light condition, price, and zoom lens.
You can rely on the best camera guide we've listed above to deliver the best and help you capture classes in a crystal clear image.
Related to This Article