What Is the Best Calculator for Geometry?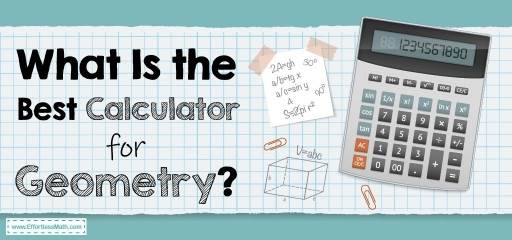 Math is a complex subject with branches such as algebra, geometry, trigonometry, and much more. While all of them are difficult for many students, you can ease your life by getting a good calculator. The specific functions of the device will make solving equations a breeze.
If you're looking to get a calculator for geometry, here are some of the top ones to choose from.
1- TI-84 Plus CE
2- TI-83 Plus
3- Casio FX-9860GII
4- Casio FX-9750GII
TI-84 Plus CE
Texas Instruments TI-83 Plus
Casio FX-9860GII
Casio FX-9750GII
Final Words
The best calculator for geometry depends on your needs, budget, and preference. These four calculators are suitable for solving easy as well as complex mathematical questions. All of them are graphic, so you can use them for other purposes too.
Whichever calculator you choose from this list, it will surely make your life easier. So what are you waiting for? Check out the links mentioned to get the best calculator for geometry.
Related to This Article