Best Calculators for Electrical Engineering Students In 2023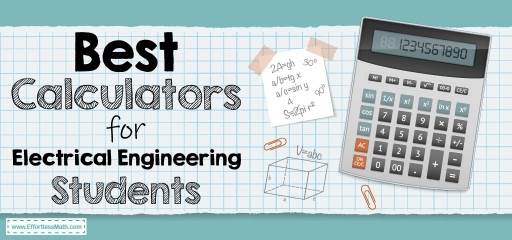 Being an electrical engineering student entails a great deal of effort and accountability.
A growing number of students are choosing this area of study as a motivating career path. As the number of students studying this discipline grows, so does the need for calculators.
Calculators have become a need for engineering students. It's more than simply an electronic gadget. It is a requirement that is necessary to solve a variety of math and science issues throughout their studies.
Let's have a look at the top calculators for electrical engineers.
2- Casio FX-115ES PLUS
3- Casio FX-991EX
4- Helect 2-Line
Texas Instruments Nspire CX II
The Nspire CX II calculator from Texas Instruments is a sophisticated yet powerful calculator.
You've come to the right site if you're looking for the best of the best engineering calculator. When compared to other calculators in the same category, it is unquestionably a beast.
Calculus, algebra, and statistics are just a handful of the engineering areas that this calculator features.
The much-loved CAS feature simplifies problem-solving considerably. This device also has a fascinating 3D graphing feature.
Key Features
Includes a color display with high quality.
The backlit display ensures that the screen is viewable even in low-light conditions.
It has a rechargeable battery, which eliminates the hassle of changing batteries.
In addition to mathematical problems, it enables the entry of notes, steps, and instructions.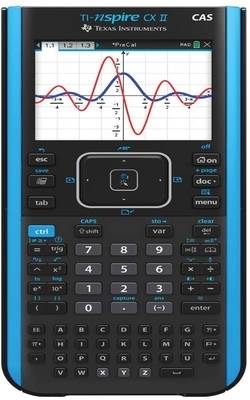 Casio FX-115ES PLUS
Casio Fx-115ES Plus is one of the known calculators for electrical engineering students and others.
Thanks to the mathematical features, Casio has managed to stay relevant among students, especially electrical engineering students.
This calculator features an automated design that makes it completely user-friendly. It also has a large display that allows it to complete complex work duties.
Key Features
The Casio Fx-115 ES Plus features a popular natural textbook display.
Solar power and battery backup provide a long battery life.
Protects against wear and tear with a solid protective case.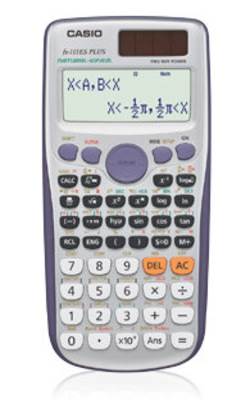 Casio FX-991EX Engineering/Scientific Calculator
Casio is a company that never ceases to astound its audience. Another fantastic non-graphing calculator for students is the Casio FX-991EX scientific calculator. It's a mash-up of all the best qualities.
This calculator has it all: high performance, a helpful QR function, an optimal display, and a sustainable power source.
This calculator also boasts a lightning-fast CPU. You'll have the answers in no time if you type your calculations.
Key Features
The calculator features a high-resolution, easy-to-read display panel.
Online visualization allows for a very speedy depiction of data.
For long-term use, two-way power assures a consistent supply of power sources.
Because of the multi-step difficulties, advanced computations enable quick work.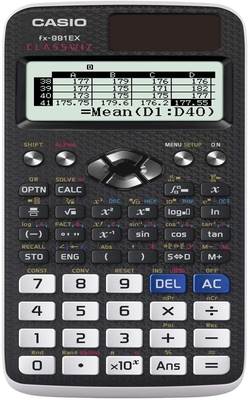 Select 2-Line Engineering Scientific Calculator
At a low price, the Helect 2-line engineering scientific calculator can be a great solution.
This straightforward and lightweight calculator will meet all of your basic needs. This item is unbeatable in terms of pricing.
This calculator is pretty close to the functionality of a more expensive calculator, and it may become your go-to choice.
Key Features
The 12-digit display and 2-line display provide the best screen efficiency.
There is a resilient protective coating that protects the entire calculator
The calculator design provides excellent grip, legible numbers, and scratch resistance.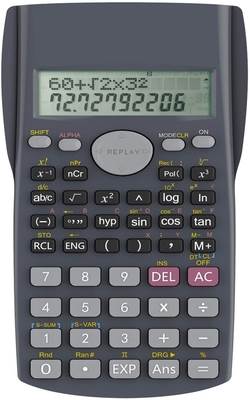 Related to This Article