The State of Texas Assessments of Academic Readiness (STAAR) is developed under the supervision of the Texas Education Agency and is taken by all Texas public school students in grades 3 through 12. The tests measure the progress of students from third grade to eighth grade as well as high school.
The STAAR test consists of:
Reading
Writing
Science
Social Studies
In high school, students take end-of-course STAAR exams in five high school subjects:
Algebra I
Biology
English I
English II
U.S. History
If you can't attend STAAR math preparation classes in person or are having difficulty paying for online classes, here are the top 10 free STAAR math preparation websites for you to take. So join us!
The Absolute Best Book to Ace 8th Grade STAAR Math Test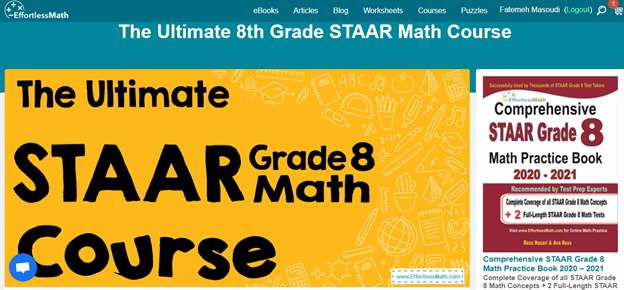 The EffortlessMath site facilitates users' access to STAAR exercises, math lessons, worksheets, as well as test-taking strategies for 3rd to 8th-grade students. Students also can learn and practice math in an easy and fun way. Access to all of these STAAR test resources is easy and free!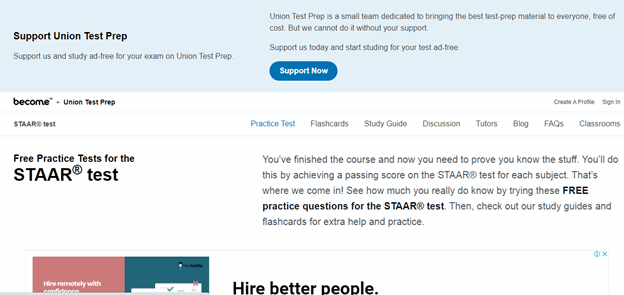 See how much you know by trying these free practice questions for the STAAR® test. Then, check out the study guide and flashcards for further help and practice.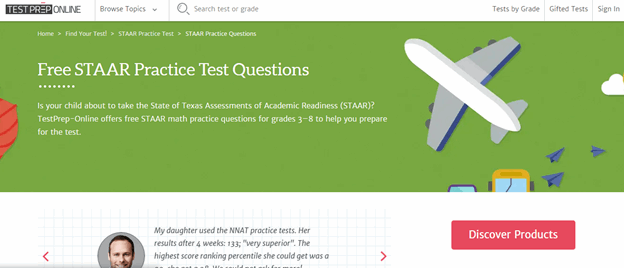 TestPrep-Online provides free STAAR math practice tests for grades 3–8 to help them prepare for the test.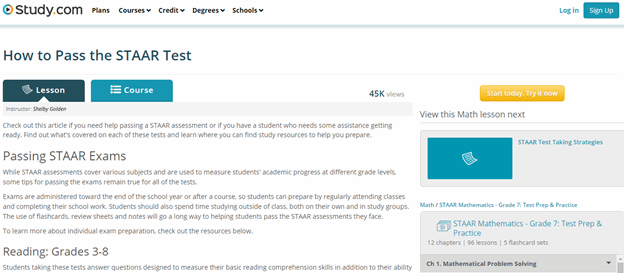 Check out this website if you have a student who needs help preparing or if you need help passing the STAAR assessment.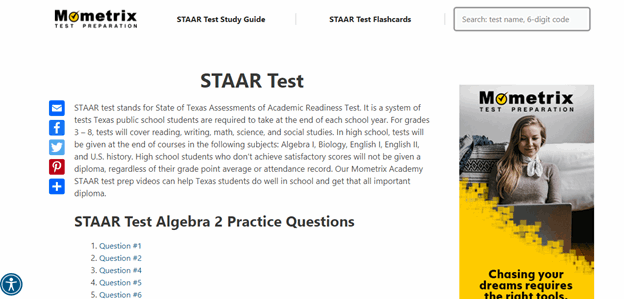 On the Mometrix website, the practice test is checked as much as possible with the actual test. You can also use it to familiarize yourself with the exam format, so you know what to expect when STARR test day arrives.
Best 7th Grade STAAR Math Workbook Resource for 2021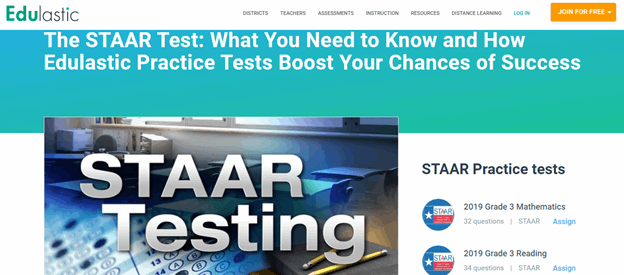 Edulastic provides an ideal platform for students to enable them to prepare for the STAAR exams. If desired, students can come to the platform and take practice tests to prepare for exams.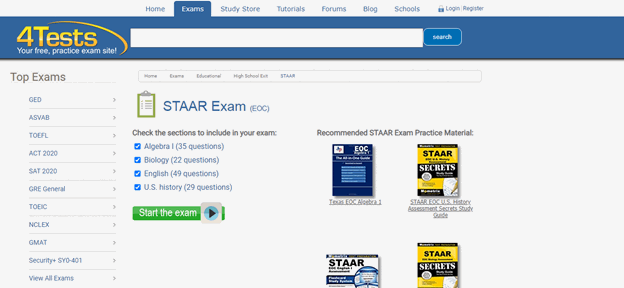 4Tests site provides you free practice test for the STAAR exam (EOC) to prepare yourself for this test.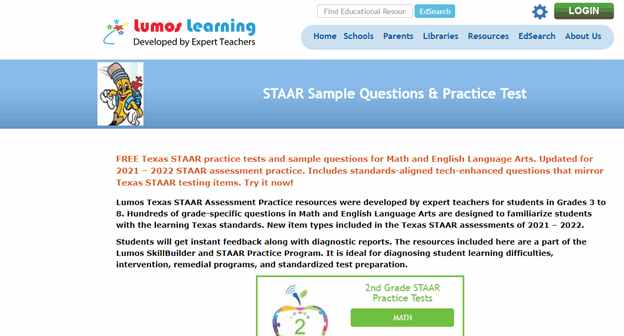 On this website, STAAR educational resources have been created by expert teachers for 3rd to 8th-grade students. Hundreds of questions related to English Language Arts and Math are designed to familiarize you with Texas learning standards.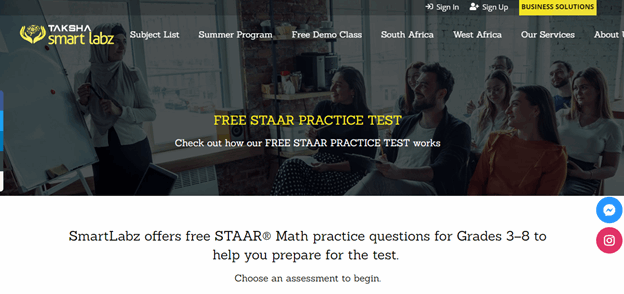 SmartLabz's website offers a free STAAR Math practice test for 3rd to 8th-grade students to help them prepare for the test.
Test Prep Review or TPR helps you pass the STAAR test by providing test preparation resources and free online practice tests.
Looking for the best resource to help you succeed on the STAAR Math test?
The Best Books to Ace 8th Grade STAAR Math Test