Top Tablets for Online Math Teaching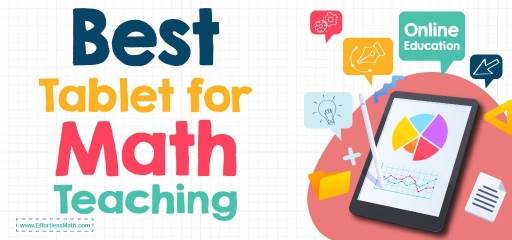 What comes to your mind when you hear of virtual learning? Well, most of us picture a teacher with a laptop and a pair of earphones or headsets.
After all, most online class images and advertisements feature a teacher using a laptop with an in-built microphone and webcam.
But who said that to conduct a successful online teaching activity you need a laptop or smartphone? You can still use a tablet to teach your online classes.
In fact, contrary to what most people think, tablets offer more advantages and convenience than regular laptops and smartphones. How so?
Consider the following two reasons why you should consider buying tablets for online math teaching over smartphones and laptops:
A. Longer Battery Life
Compared with most phones, tablets hold their charge for longer. This is because tablets are usually built with larger batteries than most devices. Hence, with a fully charged battery, you can carry out your teaching activity without worrying about the battery dying during the class.
B. Light Weight Design
Unlike laptops and desktops, tablets are lightweight and easily portable. The fact that they are thin means that they take up less space, such that you can carry them anywhere. Besides, if you want more functionality, you could simply pair your tablet with an external keyboard.
7 Top Tablets for Online Math Teaching
Here are the seven top tablets recommended for online Math teaching:
1. VASTKING KingPad K10
The VASTKING KingPad K10 features a 10-inch screen. This screen is not only a touchscreen, but it also comes with very bright and vibrant colors. And while it is relatively bigger than regular smartphones, the tablet is small enough to be packed in a backpack and carried anywhere.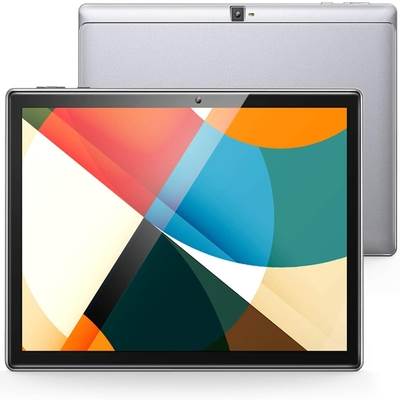 2. Huion Inspiroy Ink H320M
If you are looking for something more unique and creative, then the Huion Inspiroy Ink H320M would be just the ideal tablet for you.
It features a dual writing mode: a normal digital pen and a second writing area located at the back of the tablet.
The normal digital pen requires you to connect the tablet to your computer. On the other hand, the second writing area features an LCD writing pad which does not require you to connect the tablet to the computer.
The dual-mode tool allows you to use the LCD pad to write notes and the pen tablet to teach your online classes.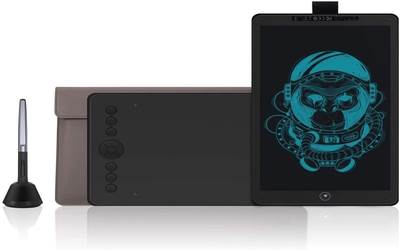 3. Galaxy Tab A 10.1
If you prefer tablets with large screen sizes, the Galaxy Tab A 10.1 should be among your top considerations. It comes with a large touch screen which makes it possible to play and watch videos in full HD. The screen also comes with a stylus.
Galaxy Tab A 10.1 can also be used as a multipurpose device, such as for reading, teaching, and watching. And while the battery takes quite a long time to fully charge, it holds the charge for a very long time. However, the tablet is quite heavier than most other tablets; its weight makes it feel like a book.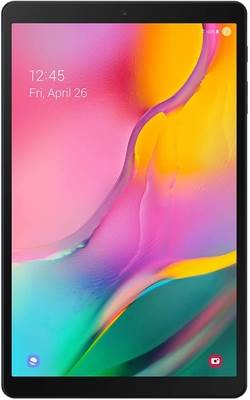 4. Wacom Intuos
Wacom Intuos is a type of pen tablet that is designed in two variants: the small variant and the medium variant.
The small variant has a relatively larger screen; hence, if you are the sort that prefers smaller-sized screens, you would do well to go for Wacom Intuos small.
The small variant of Wacom Intuos is designed with a working surface area of 6 × 37 inches. This is enough space for teaching, writing, reading, and watching videos.
More so, the pen tablet comes with a functional and reliable stylus. The stylus is so accurate that it tracks your handwriting very precisely, such that you feel comfortable when using the 'digital notebook.'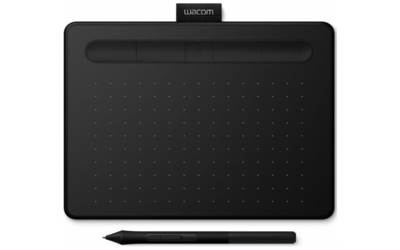 5. Galaxy Tab A 8 Inch
This is a relatively smaller tablet model; it features an 8-inch screen. However, despite its small size, the Galaxy Tab A 8-inch comes with all the features of the Galaxy Tab A 10.1-inch model. Therefore, when you buy this tablet, you get a fully functional tablet that is both lightweight and portable.
Galaxy Tab A features a 5 MP front camera; just the ideal quality camera you need for your online classes. It is also designed with a bright and vibrant touch screen.
The tablet is multipurpose, which means that you can use it for other purposes than just reading and teaching.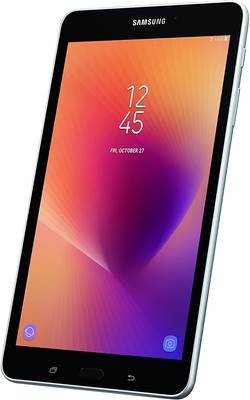 6. XP Pen Deco 01 V2
This top tablet for online math teaching has a large screen size of 10 × 6.25 inches; the size is almost twice that of the Wacom Intuos.
Also, the package includes a stylus with 2 in-built buttons. These two buttons allow users to switch between the eraser and pen mode more quickly and easily.
XP Pen Deco is designed with several programmable buttons which allow you to set these to your preferred shortcuts. For example, you can set the buttons to open the browser, change the size of the eraser, or switch tabs, just to mention a few of the shortcuts. Indeed, the XP Pen Deco tablet gives you just the right accuracy, size, and price range.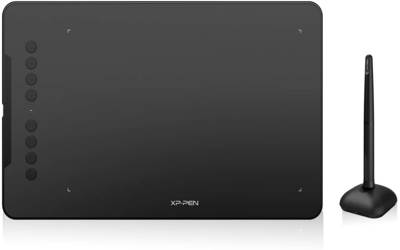 7. Facetel Android Tablet
Just like the name suggests, the Facetel tablet uses the Android operation system. It comes with a mouse and a keyboard, all under one package. Still, you could buy an external Bluetooth wireless keyboard, if you prefer one.
The tablet also features a 10-inch screen with 32 GB of free internal storage.
As a Chinese-made tablet, Facetel Android may not have the best build quality. However, if you are looking for a mid-range tablet option for your online math classes, this would be an ideal choice.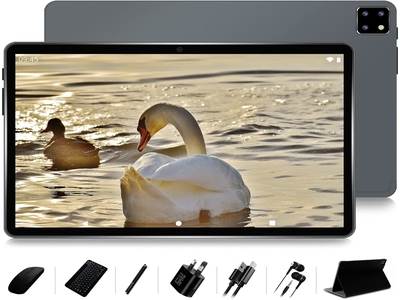 Conclusion
Distance learning has become the new norm in our modern world. If you are a teacher, the last thing you want to do is carry out a boring class. And the first step to conducting interesting and effective classes is by using a good device.
The 7 Top Tablets for Online Math Teaching are an excellent choice to go for. Not only do these tablets provide just the ideal screen sizes, but they also go for very budget-friendly prices. Therefore, unless you want your online math lessons to be the same-old-same-old, invest in one of these tablets today!
Related to This Article