Best Tablet For Math Note Taking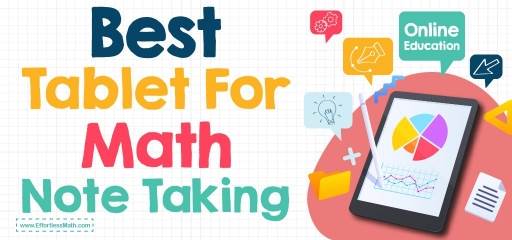 Technology has made education tasks easier for many students. For example, now you can take notes on phones and tablets. This is a faster method for note-taking.
Are you looking for the best tablet for math notes? If so, you no longer have to. That is because we know the top ones. Here are the best tablets on which you can easily take math notes.
1- Apple iPad Pro
Apple offers a variety of iPads to users. Many teachers and students use them for classes. The iPad Pro is the latest version that is best for taking math notes.
You can use the device with the Apple Pencil. Thus, it offers the same experience as writing in a notebook. The display of 12.9 inches also allows high visibility and readability.
Besides that, the M1 chip enables the device to have a high processing speed. These chips are used in MacBooks as well. That is why you can rely on the tablet not to lag. The only downside is that being an Apple device, it is a bit expensive.
2- Fire HD 8
The Fire HD 8 by Amazon is a versatile tablet that is suitable for kids and math students. It comes with an 8-inch display that offers adequate visibility for note-taking. The polarizing filter enables students to use the device without straining their eyes.
Another great feature of the Fire HD 8 is that it has a quad-core processor. Thus, you can run a variety of applications without slowing down the tablet. Additionally, the battery life is 12 hours which is suitable for a full day of classes.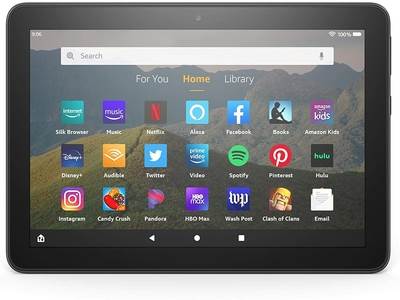 3- Galaxy Tab S8
The Galaxy Tab S8 is a good and suitable device for math notes. You can connect with the S Pen and write stuff with ease. Besides that, the tablet can be connected to a wireless keyboard too.
What's so great about Tab 8 is that it has an eight-core processor. This means that you won't face lagging issues. Moreover, with a storage space of 64 GB or 128 GB, you can save as many notes as you want.
Lastly, the screen resolution is of high definition. So, you can quickly write notes without compromising visibility.
4- Lenovo M10
The Lenovo M10 is a versatile device that comes with a smart speaker. You can use it to write math notes. The display of 10.1 inches is best for making graphs and much more.
Besides that, the processing speed of the M10 tablet is relatively high. So you can expect the device not to slow down much. The only downside may be the space.
The tablet comes in 32 GB and 64 GB options. So, if you store more study material that you will have to get a microSD.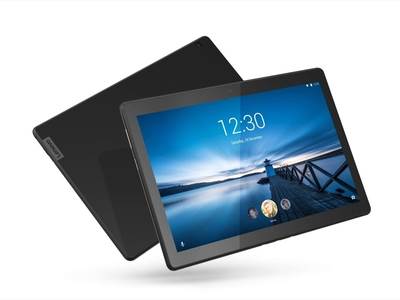 Final Words
These are the four best tablets for math notes. You can use them with a stylus or keyboards for ease. Not to mention all of them have high processing speeds. That is why you will not be disappointed.
Related to This Article