The California Basic Educational Skills Test, or known as CBEST, is a test required for people who want to teach in public schools in the state of California.
The CBEST has three parts:
The writing section requires two essay responses and there are 50 multiple-choice questions in the math and reading part. You have four hours to complete the CBEST test and, there is no time limit for each part.
The CBEST math covers the following topics:
Numerical and Graphical Relationships
Computation and Problem Solving
Estimation, Measurement, and Statistical Principles
If you can't attend CBEST math preparation classes in person or are having difficulty paying for online classes, here are the top 10 free CBEST math preparation websites for you to take. So join us!
The Absolute Best Book to Ace the CBEST Math Test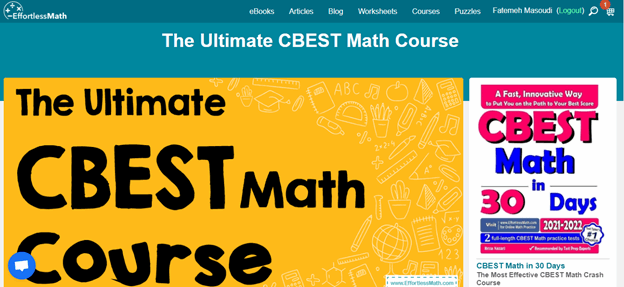 EffortlessMath site provides a collection of CBEST test exercises, practice tests, worksheets, formulas, and also test-taking strategies for the CBEST Test. Access to all of these CBEST test resources is easy and free. With this site, pass the CBEST test effortlessly and easily.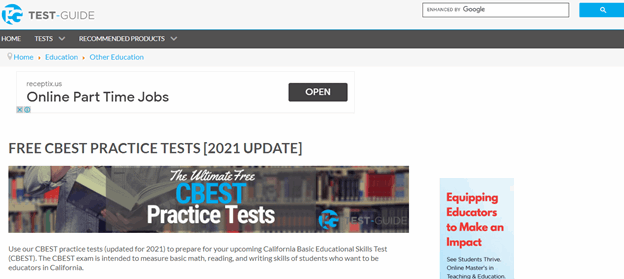 You can use CBEST practice tests (updated for 2021) to prepare for your CBEST test.

On the Union Test Prep website, the free practice tests for CBEST are written in the same way you would see in the CBEST test, so you will be better prepared for test day.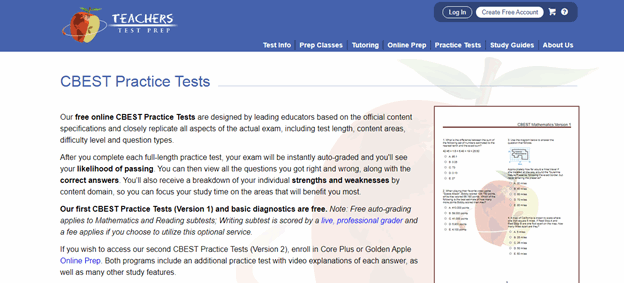 On the TEACHERS TEST PREP website, leading educators have designed free online CBEST practice tests based on formal content.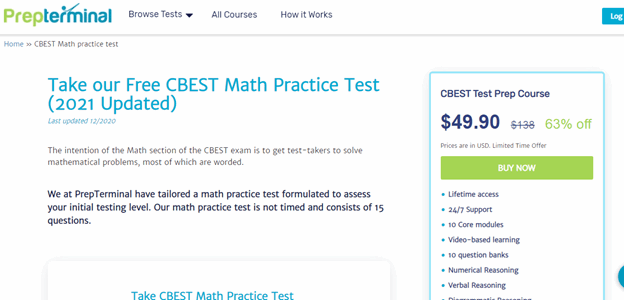 In Prepterminal, a math practice test is designed to assess your initial test level. The CBEST math test is not timed and includes 15 questions.
A Comprehensive Bundle to Help you prepare for the CBEST Math Test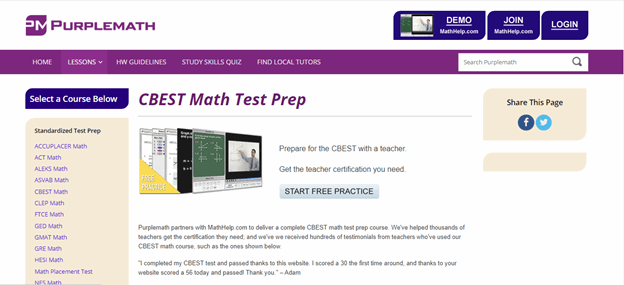 Purplemath works with MathHelp.com to offer a complete CBEST math test preparation course. This website has helped thousands of teachers to get the certification they need.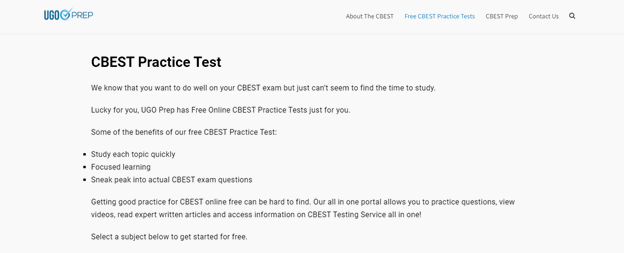 There are free online CBEST practice tests on the UGO Prep website. This website provides practice questions, videos, expert-written articles, and information on CBEST all in one!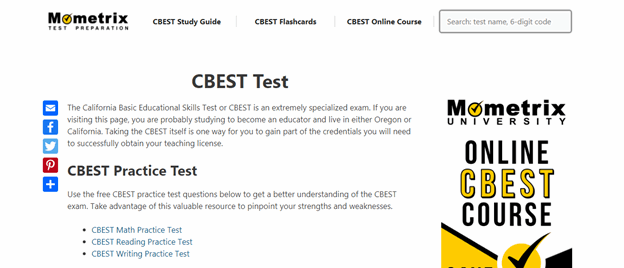 At the Mometrix website, the practice test is carefully reviewed as closely as possible to the actual test. You can also use it to familiarize yourself with the format of the exam, so you know what to expect when CBEST day arrives.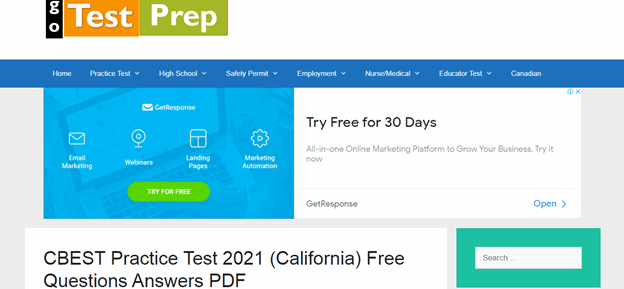 The go Test Prep website provides practice test 2021 with answers PDF. You can download a printable CBEST test quiz for writing, reading, math, study guides, and other preparation materials.
The Study Guide Zone website utilizes Mometrix site resources to prepare you for the CBEST Test. This website provides you with practice tests, study tips, test prep, and exam reviews!
Looking for the best resources to help you or your student succeed on the CBEST test?
The Best Books to Ace the CBEST Test