The Best Calculator for PSAT 8/9 Math Test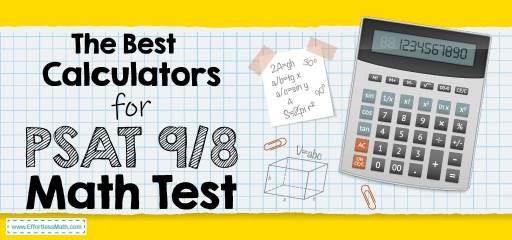 With the PSAT exam approaching fast, understandably, students may be confused about what types of calculators are allowed and what types aren't. Even if you've made it this far, not using a scientific or graphing calculator is a disservice. It's best to be knowledgeable about which is appropriate, and which is prohibited.
With many calculators to choose from, it can be confusing to decide between one is right and which one is wrong.
First, you have modern calculators that are very high-tech and have multitasking capabilities.
Then you have the old function calculators where you press the buttons to add, subtract, divide, and multiply. The truth is both can be the wrong type of calculator, and both can be the right type.
Luckily, this article will outline which calculator is the best for the PSAT 8/9 math test. As well as give you tips and tricks on how to choose the best one.
The Absolute Best Book to Ace the PSAT 8/9 Math Test
Smart calculator
Smart calculators are scientific calculators designed to help you calculate highly complex problems, from calculus to mathematical engineering problems.
The key component of a smart calculator is it goes beyond basic arithmetic: these calculators have a dual function or multifunctional features.
Typically, a more advanced modern calculator will allow you to work simultaneously on both screens to input multiple problems simultaneously for faster calculations.
Acceptable calculator
If the calculator has a large screen, you'll most likely be seated in a more secluded area.
Calculators that are allowed during testing:
Any battery-operated calculators
Any scientific calculators are included
Any Four function calculator (may not be suitable)
Calculators that are not allowed during testing:
Any for my calculator that uses a wire or needs charging
Calculators that have a computer-style keypad
Calculator that has a built-in download algebra system functionality like the Ti-89 and Ti-92
Best PSAT 8/9 Math Practice Workbook
Different Models
Here is a list of the different models that are approved for the exam:
Approved: Graphing / Scientific
Texas instrument Ti-73
Texas instrument Ti-83 Plus Silver
Texas instrument Ti-Plus
Texas instrument Ti-84 Plus
Texas instrument Ti-84
Texas instrument Ti-84 Plus CE
Texas instrument Ti-84 Plus C Sliver
Texas instrument Ti–84 CE
Texas Instruments Ti-84 Plus Silver
Graphing series 25
FX-9700 series
For more information regarding the complete list of all the calculators that are approved for the PSAT testing examination, click the link: Approved Calculators.
Devices to leave at home:
Any device that requires wires and an internet connection should be left at home
Any device that is noisy or talks out loud
Calculators with QWERTY keyboard style
Tablets and iPods
Tiny handheld computers
Paper tab calculators
Calculators that require a stylus or have a pen input feature
Here's a quick review of some calculators to choose from:
1- TI-84 Plus CE
2- Casio FX-991EX
3- TI-30X IIS
1- Texas Instruments TI-84 Plus CE
The Ti-84 is for the high school student about to embark on the big exams. This calculator may be a bit pricey, but it has all the features that you need to do math confidently.
The high-resolution and detailed color display will showcase all your calculations in clear images.
This calculator has a rechargeable battery and comes with preloaded apps.
The Mathprint feature makes it easy to calculate and solve graphing problems.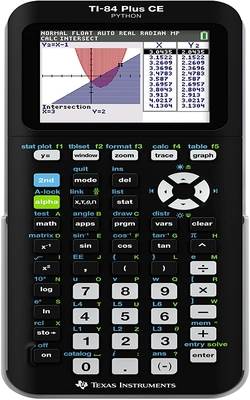 2- Casio FX-991EX Engineering/Scientific Calculator
The neatly constructed keyboard makes inputting calculations simple.
The screen has a high-resolution LED allowing for maximum clarity and minimizing scrolling.
The well-constructed keyboard lets you Center on advanced calculations quickly to solve problems faster.
Moreover, you get an online visual representation that provides a sharp image of data. This calculator is perfect for PSAT and other subjects like precalculus, calculus algebra, and geometry.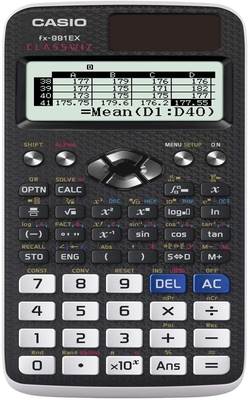 3- Texas Instruments TI-30X IIS Scientific Calculator
Are you stumped about which calculator to choose from? You could even be running out of time at this point.
The Ti-30XIIS is both a traditional and the to-go-to scientific calculator for any math class.
The calculator comes in a bunch of cool and vibrant colors like hot pink, blue, and raspberry.
This robust calculator has a heavy-duty build. It's a professional-grade calculator that has logs and Auntie logs.
It has a 2-line display that shows all your calculation entries at the same time. Easy to maneuver around and enter calculations. 
The three different angle modes are used for degrees, radius, and grads—both solar-powered and battery-powered.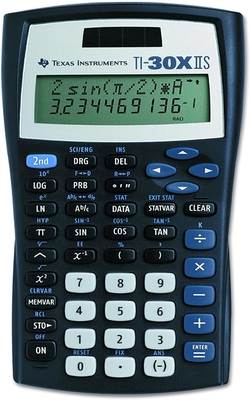 So exactly what calculators are the best for the PSAT exam?
Scientific calculators are the best calculators for exams. To be even safer, the brand Texas Instruments is the best. You're also allowed to use the four-function calculator during the exam. However, scientific calculators are better because of all the extensive and complicated problems these problems can become.
What are some benefits of using a scientific calculator?
You will be able to calculate addition, subtraction, division, multiplication, the square root, and much more. Accuracy is very important, especially with a big exam like the PSAT. A scientific calculator is the best way to prevent errors when calculating.
Functions to look out for ordering the PSAT?
Anything with addition, subtraction, multiplication, and division
Look out for Parenthesis
Pi
Tips about Calculator
Bring a calculator that has been approved. There are a bunch listed above.
Know how to use the calculator and its entirety. The calculator can be a great tool on the PSAT test, and to get the best results, you have to know when and how to use the calculator for each problem.
Double-check the entry line. Make sure all calculations are correct. Many calculators have a backstrap feature to edit your work.
One last point if you really don't know how to use the calculator itself. Depending on the brand, there are little tutorials designed to get you more familiar with it. You can also look up the brand on YouTube to give you a crash course on the calculator. To make life easier, simply choose from the ones above. Good luck at the PSAT!
PSAT 8/9 Math FREE Resources:
The Best Books to Ace the PSAT 10 Test
Related to This Article