How to Manage Your Time Effectively on the GED Math Test?
Answering all questions within the allotted time in the GED Math test can be hard if you don't have strong time management skills. You're given just 115 minutes to complete 46 questions. So to be able to meet up the time and answer all the questions within the time allotted, you need to learn how to manage your time effectively on the GED Math test.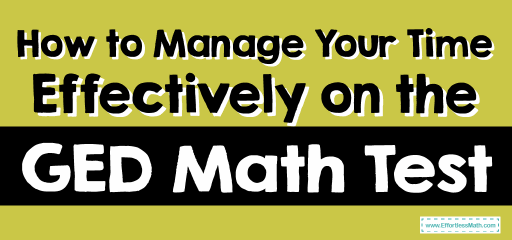 1- Take Lots of Timed Practice Tests
The most effective way to manage your time on the GED Math test is by taking lots of timed practice tests. This way, the more you practice, the faster and better you become at time management. You can start by timing yourself every time you take a practice test. Take cognizance of the kind of questions that consume most of your time. By doing this, you'll be able to identify the kind of questions you need to skip to save your time and how to improve your pace when taking the test.
2- Answer the Easiest Questions First
One of the tricks to manage time effectively in the GED test is to solve the easiest questions first. You shouldn't try to solve the questions in the order in which the test presents them. On the GED Math test, only work on those questions that you immediately know how to find the answer to and skip those questions that you're not quite sure about.
The danger in answering the questions in order is that if you start with the hard questions and spend much time on them, you may end up running out of time to answer the easiest questions.
A warning: This method requires that you learn how to read and identify hard and easy questions fast. The more you practice this method, the better you'll get at answering questions quickly and accurately.
3- Stay on Schedule
This tip is very important if you're looking for ways to manage your time effectively. Your target should be to stay on a schedule of fewer than 90 seconds per question. By doing this, you'll have ample time at the end of the test to go over your answers and make corrections where necessary.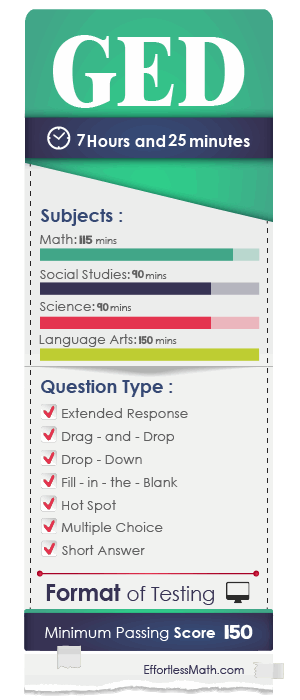 The Absolute Best Book to Ace the GED Math Test
4- Know When to Skip a Question
One of the mistakes we see many test-takers make is to stay too long on one question simply because they think they should be able to solve it. You don't have to keep reading and rereading a question if you can't find an answer to it. Rather than spending all your time trying to find an answer to one question you need to move on. Once you're done solving other questions, you can go back to the more challenging questions.
Best GED Math Prep Resource for 2022
5- Monitor your time.
You need to monitor the timer on the computer screen as you're busy solving the questions. Since you're not allowed to bring any electronics into the testing room, your only time-management tool is the timer on the computer screen. Learn and practice how to monitor the timer constantly during the test.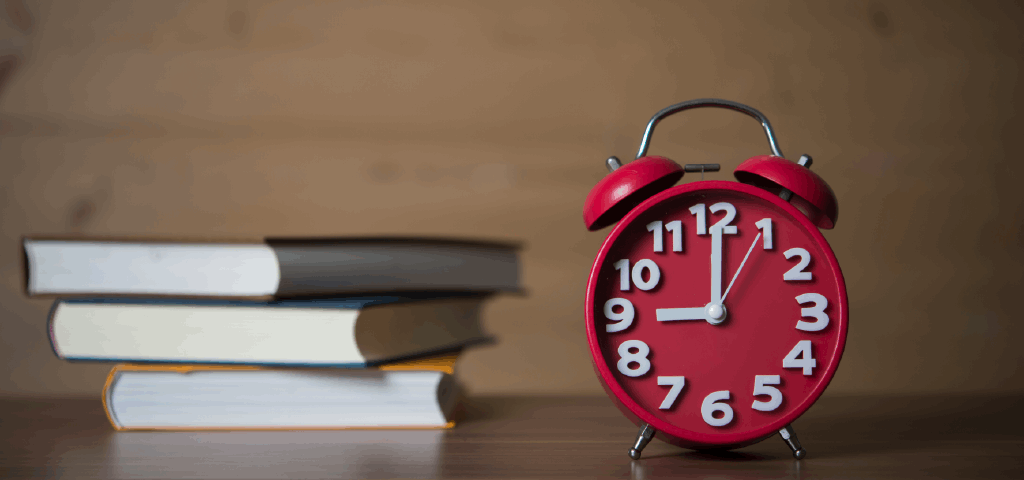 6- Learn How to Use Your Calculator
GED offers an on-screen calculator that you can use for your Math calculation on the test day. This tool can be hard to use if you haven't practiced with the on-screen calculator before. To avoid wasting your time trying to figure out how the calculator works, you need to do several GED Math practice tests with the on-screen calculator. This will pay off on the GED test day.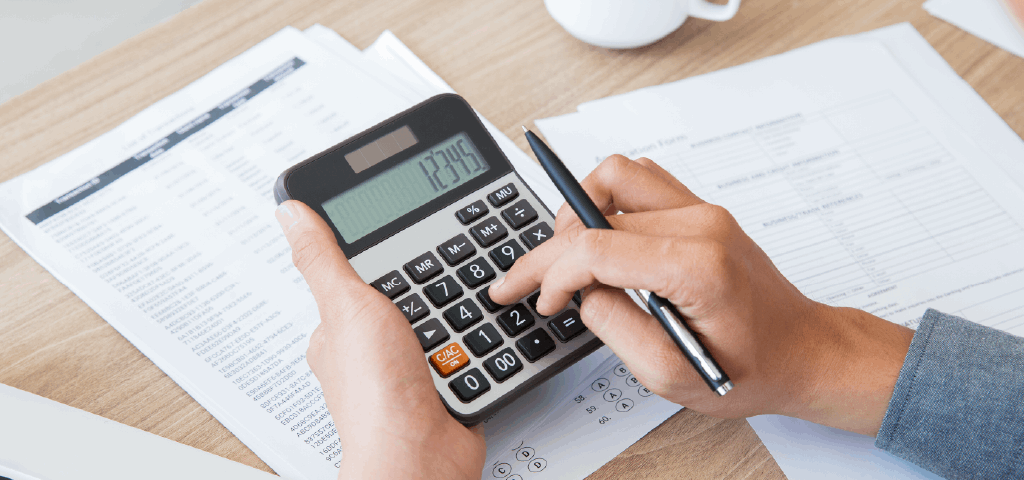 7- Know What to Expect
Familiarizing with the GED formats will save you precious time on the test day. If you already know what to expect in the test, you may not necessarily need to spend extra time reading the directions. Although you're advised to read every instruction carefully if you already worked on GED Math practice tests, you'll have a better clue of what the test format is to look like.
8- Stay calm and don't panic.
Panic is one major enemy that takes your time easily. You should keep calm and avoid anything that can ignite panic on the test day. Get to the test venue on time and relax for the test to begin. If you see a question you can't solve, don't panic. Simply move to the next question. What is most important is to do your best and don't allow panic to distract you from your success.
High School Equivalency Tests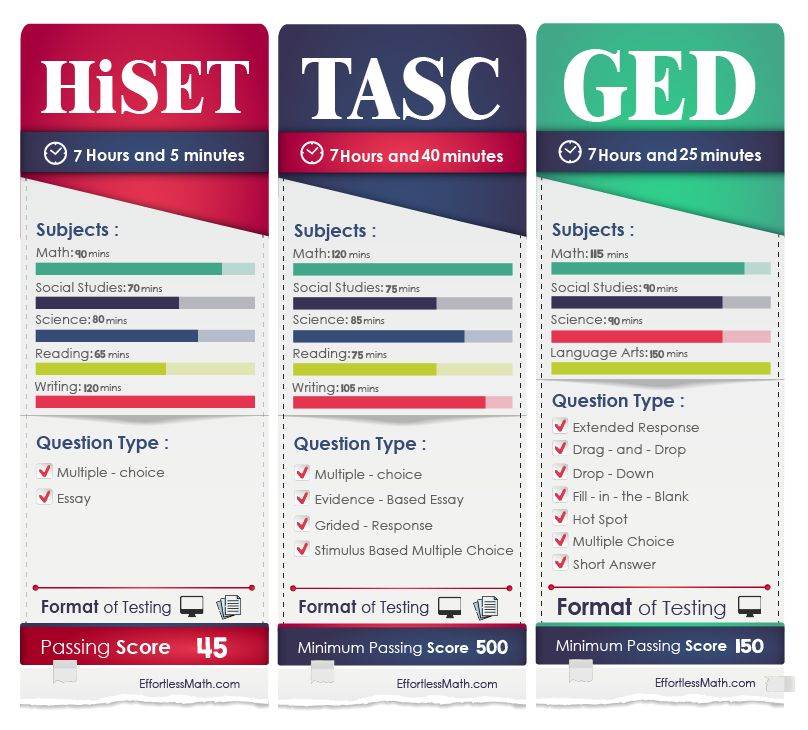 The Best Books to Ace the GED Math Test
More from Effortless Math for GED Test …
Looking for a FREE GED Math program to help you ace the GED Math test?
Our Ultimate GED Math Course is the only course you will ever need to prepare for your GED Math test. It covers all GED Math concepts and topics and provides step-by-step lessons to help you learn and practice GED Math.
Need worksheets to review GED Math topics?
Take a look at our Complete GED Math Worksheets to help you practice all GED Math concepts and prepare for the GED Math test.
Also, don't miss our complete list of GED Math formulas!
The Perfect Prep Books for the GED Math Test
Have any questions about the GED Test?
Write your questions about the GED or any other topics below and we'll reply!
Related to This Article