Best Books for Students Preparing for the SAT Math Test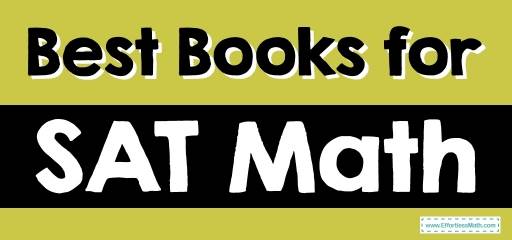 The SAT is also known as the Scholastic Aptitude Test For college. The test is used in college admissions. The scoring ranges from 1060 to 1600 and costs about $46.
The SAT Math section is divided into four areas. The math portion can be challenging because it's everything you've learned in high school.
With all that being said, it's time to start prepping for the exam. You'll need a great Math SAT book. The book must be affordable and covers every maths topic that will be on the SAT exam with clear explanations and an easy-to-follow format.
The text must include tips and tricks and different strategies to help you navigate the SAT testing process. So here are the best books for SAT Math.
What are the benefits of taking the SAT
Taking the SAT comes with many perks that will open the doors to many colleges and universities. If you score high on the SAT, your skills will transfer over into college. The exam helps students in a way that prepares them for their careers.
More scholarship money
Improve your chances of getting into any college in the country
More access to AP classes and college credits.
Overall the test makes you more productive.
7 Best SAT Math Prep Books
2- SAT Math Prep: Over 400 Practice Questions + Online (Kaplan Test Prep)
3- SAT Math For Dummies: Zegarelli, Mark
4- Princeton Review SAT Subject Test Math 2 Prep, 3rd Edition: 3 Practice Tests + Content Review + Strategies & Techniques
5- SAT Math 2 Prep Black Book: The Most Effective SAT Math Level 2 Strategies Ever Published
6- McGraw-Hill's Conquering SAT Math, Third Edition
7- 1600.io SAT Math Orange Book Volume II: Every SAT Math Topic, Patiently Explained
SAT Prep Books Comparison Table (2022)
Related to This Article