Top 10 Free Websites for SAT Math Preparation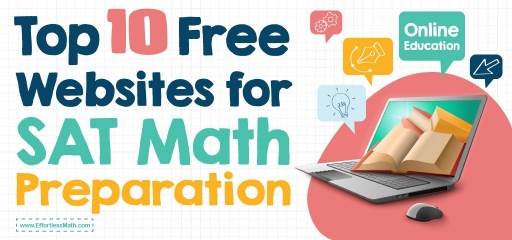 The SAT is a standardized test that is widely used in the United States for college admissions. It is a pencil and paper test developed and administered by the College Board, a private, non-profit organization.
The SAT is divided into three parts:
There are two Math parts on the SAT:
Math Test Part 1 (No Calculator): in this section, you have to answer 20 questions (15 multiple choice and 5 grid-in) in 25 minutes.
Math Test Part 2 (Calculator): in this section, you have to answer 38 questions (30 multiple choice and 8 grid-in) in 55 minutes.
The SAT math covers a wide range of math practices including the heart of algebra, passport to advanced math, problem-solving & data analysis.
In this article, we are going to introduce you to the top ten free websites for SAT testing that if you do not have enough time to attend SAT classes or the cost of attending online classes is high for you, to be able to pass this test successfully. So join us!
The Absolute Best Book to Ace the SAT Math Test
1: EffortlessMath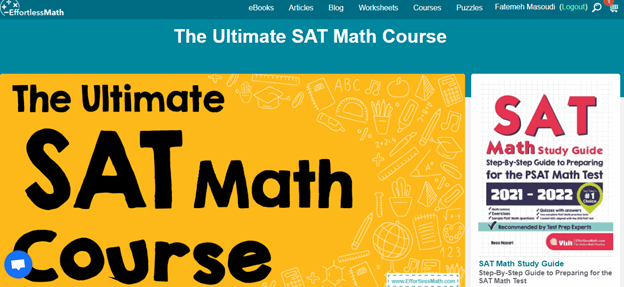 The EffortlessMath website, with its transparent design, facilitates users' and students' access to math lessons, exercises, worksheets, formulas, and also practice tests. Students can learn and practice every single SAT math topic in an easy and fun way.
2: The College Board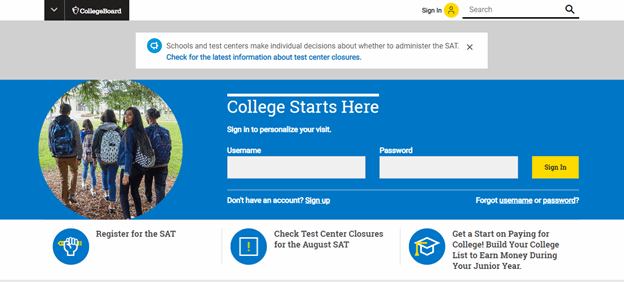 The College Board is the best place to collect your free SAT Math content. The official website offers practice questions for all sections and full-length SAT practice tests.
3: Khan Academy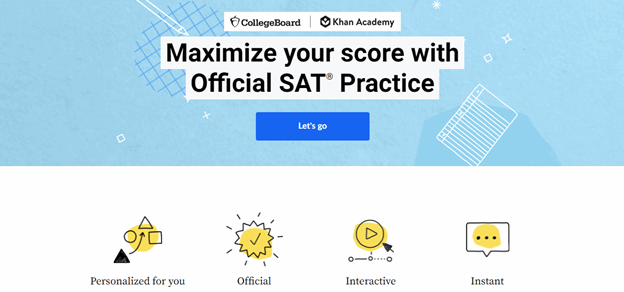 Khan Academy is a non-profit, partner of the College Board that offers a free online SAT preparation program and practice questions. While most of the questions come from the official SAT practice, suggested created or adapted with the approval from or in tandem with the College Board itself.
4: PrepScholar
PrepScholar offers many free resources, including a complete collection of the best SAT math articles and detailed guides on each SAT math topic.
5: CrackSAT.net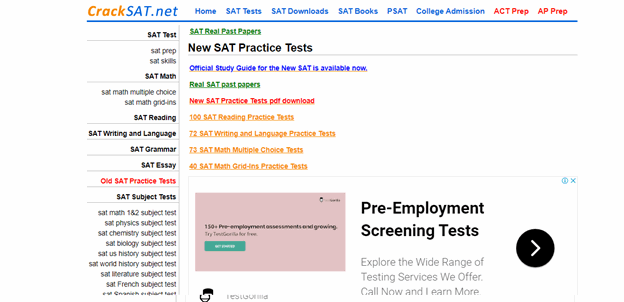 CrackSAT is an unofficial and free SAT website that offers PDFs of official SAT practice tests. It is also a set of official and unofficial SAT math questions.
Best SAT Math Exercise Book
6: Ivy Global
If you want to practice math as part of a full-length SAT, use the two Ivy Global unofficial practice test PDF files. These resources follow the SAT format and both are very real.
7: PowerScore
PowerScore comes in a variety of SAT materials. These practice tests also include two official SAT practice tests, a preparation booklet, and other official practice questions. This website does not require registration.
8: Varsity Tutors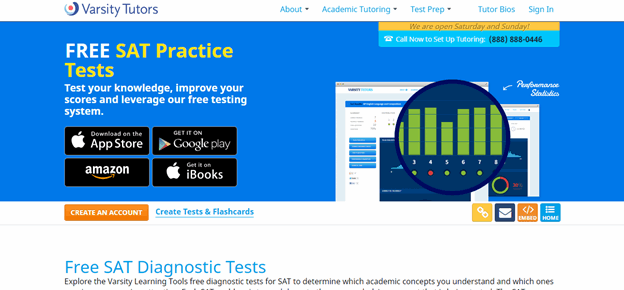 Varsity Tutors is a test preparation website that offers SAT practice such as flashcards, subject tests, and a question of the day. They also give users a unique feature: creating experiments for yourself and other users. Varsity Tutors require an account.
9: Mometrix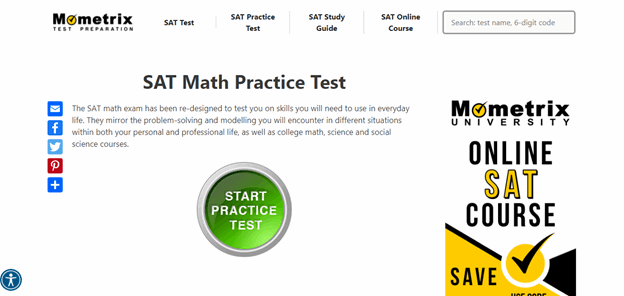 The Mometrix team helps you summarize concepts you don't remember about math. Sample SAT questions on the Mometrix website give you an idea of what to read for a higher score.
10: StudyPoint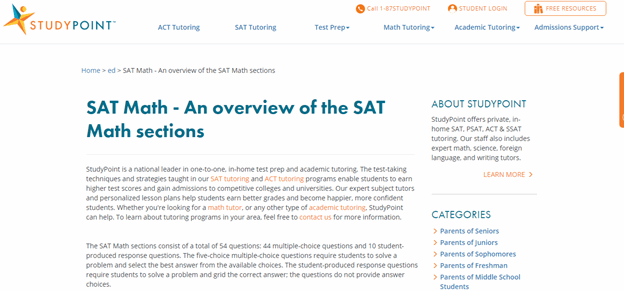 StudyPoint is a statesman in one-to-one, in-home test preparation, and academic tutoring. The exam techniques and methods taught in their programs allow students to earn higher grades and be accepted into competitive colleges and universities.
College Entrance Tests
Looking for the best resource to help you succeed on the SAT Math test?
The Best Books to Ace the SAT Math Test
Related to This Article