If you're looking to pass the GED and need some assistance with the Math portion, you may wonder what is the best GED math study guide? You don't want to waste your time with boring, unhelpful, and ultimately useless guides. You also don't want to pay for guides that end up just ripping you off.
Of utmost importance is that we've only selected books from trusted and known companies. Unfortunately, there is a vast range of GED study guides on the market, and not all of them are from reputable or knowledgeable companies.
We also found it essential to review and only select books with thorough and complete information to help you with GED math. Therefore, we did not include only partially helpful books or books that suggested you buy other resources to combine to get the complete picture.
Never fear though, we are here to help you select the best GED math study guide to reach your goal as fast and as efficiently as possible.
Best GED Math Study Guides
Final Thoughts
The GED is an essential step for moving forward in life and either continue your education or get a new job. Make sure that you pick the best GED study guide so that you can learn quickly and pass with success on your first try.
Good luck!
High School Equivalency Tests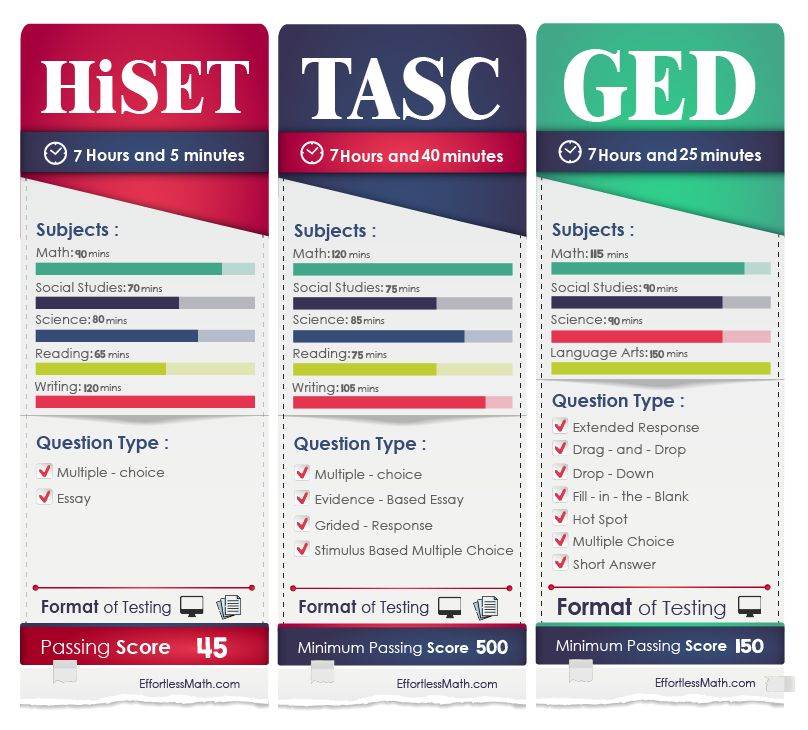 The Best Books to Ace the GED Math Test