The Best Webcams for Teachers and Online Students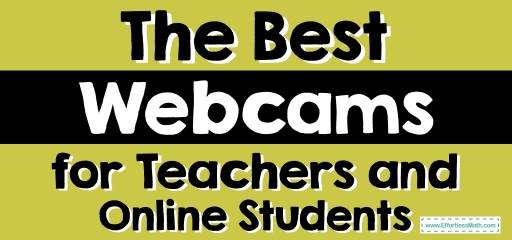 Online classes are becoming more popular and are likely to continue well into the future due to their ease of access and inclusivity of people who have disabilities or lack transportation.
In order to successfully teach or attend online classes, it will be necessary to have a web camera with an appropriate picture to be easily seen, easy to set up and use, and lasts throughout your classes.
As online classes reach around the world using video calls brings a better level of connection and support than email only and allows the teacher to see the non-verbal cues of whether the material is being understood and it can result in better understanding and improved grades.
1- Logitech C920 Pro Stream Webcam
2- Razor Kiyo Streaming Webcam
3- TedGem PC Webcam
4- Mevo Start Live Event Camera
Related to This Article