The Best Keyboards For Online Teaching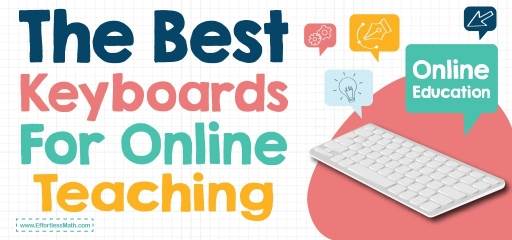 Last year changed our world, and now everything is taking place virtually. Because of this, we need the best tools in our hands to enhance our experience. If you are a teacher and teach online, you need a keyboard that allows you to type quickly and efficiently.
If you are looking for such a keyboard, you are in the right place. Here are the best keyboards for online teaching.
1- Razer Pro Type
The Razer Pro Type is one of the best keyboards that offer high performance, comfort, and aesthetics. Yes, it is not for people on a budget, but it is worth it because it offers so much.
The wireless keyboard and quiet mechanical keys ensure that typing is never a hassle, especially while online teaching.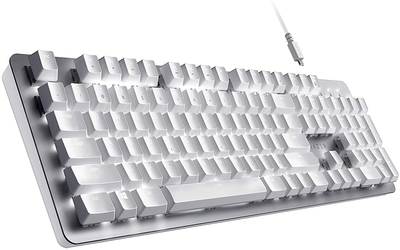 Pros
Incredibly quiet
Can connect to four wireless devices
It offers a built-in dongle storage
Offers customization
Cons
The wireless connectivity may not always be the most reliable
2- Drop ENTR Mechanical Keyboard
The Drop ENTR Mechanical Keyboard offers a premium build quality with a compact design that will not take up much space on your desk.
You can easily teach online from anywhere you like as the design makes it easy to carry anywhere.
Of course, the best part is the pricing, as you will not break the bank while purchasing this fantastic keyboard.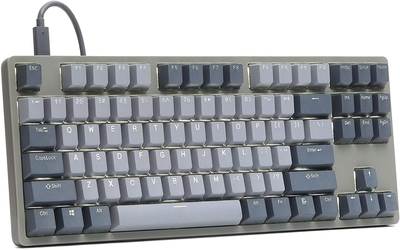 Pros
Premium build quality
Affordable
It comes with a detachable USB-C cable
Sleek and compact design
Cons
It does not come with configuration software
3- Logitech Craft
If you are a creative teacher, then the Logitech Craft keyboard was made for you.
It is the best keyboard for all creatives out there as it offers a tactile, solid, and aesthetic keyboard that will help you expedite your workflow.
If you spend time creating content on your device or teach others how to do that, then the Logitech Craft is the best investment in your work.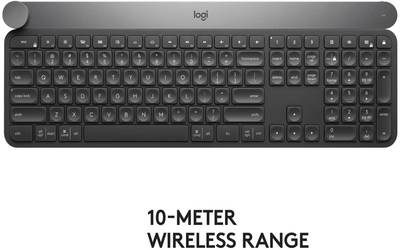 Pros
The perfect keyboard for creatives
The unique dial offers a flawless workflow
Solid construction
Aesthetic keyboard
Cons
It expensive than most keyboards out there
4- Microsoft Ergonomic Keyboard
If you want to benefit from high typing comfort, look no further than the Microsoft Ergonomic Keyboard.
It will offer you the comfort you need to teach as long as you want without tiring yourself out while typing.
There are endless shortcut keys, the keyboard is stylish, and it is the most comfortable one you will find out there.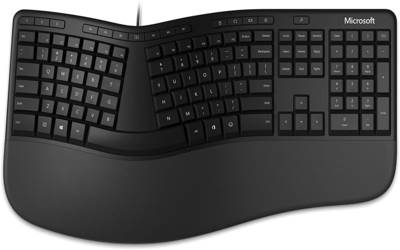 Pros
It offers the best typing comfort and feels
It provides a comfortable wrist rest
It gives a good amount of shortcut keys
Design is great
Cons
The software will not work with Windows 10 S Mode
Final Words
These are the best keyboards for online teaching you will find out there. All of them will offer you a fantastic experience, but the one best for you depends on your budget and preferences.
Once you choose the right keyboard for your teaching needs, you will benefit from it for a long time to come as it will ease your teaching experience.
Related to This Article