Best Office Chairs For Online Teachers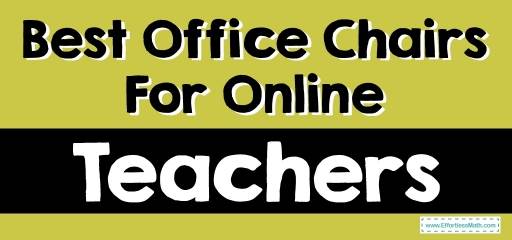 Sitting all day in front of a desk is not good for us, but we no longer have a choice as everything has shifted online. Teachers are now spending time sitting in front of a screen and teaching students all day. Without a comfortable chair, you will strain your back and feel discomfort.
As an online teacher, you need to invest in the best office chair. It will offer you the comfort you need to teach all day. So, here are the best office chairs for online teachers.
1- Gabrylly Ergonomic Mesh Office Chair
No better chair is made for comfort than the Gabrylly Ergonomic Mesh Office Chair.
The office chair has endless features to make your teaching experience better, such as an adjustable headrest, high back, flip-up arms, lumbar support, and much more.
The mesh design offers the comfort you will not find in any chair, which is why it is the top choice for online teachers in 2021.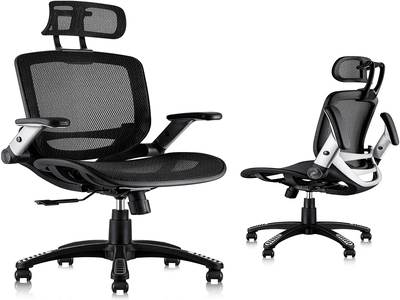 Pros
Offers the best support
Can accommodate all body types because of large build
Offers adjustable flip-up armrests
Mesh design provides air circulation
2- OFM Executive Side Chair
If you want a simple yet stylish office chair, then the OFM Executive Side Chair is the ideal choice.
It can support all weights because the build is sturdy despite the size. The best part is that it will easily fit in an office space or a dedicated classroom space in your home.
Pros
Compact and comfortable design
Solid build
It can fit in any room
Leather padding offers maximum comfort
Cons
You will have to assemble the chair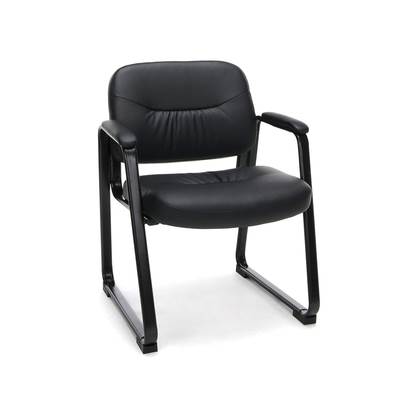 3- FelixKing Ergonomic Desk Chair
The FelixKing is another ergonomic desk chair that will blow your mind away with its support and comfort.
The chair surface is manufactured from a high-density natural sponge that is perfect for plopping your butt all day without causing any pain.
Besides that, the mesh back offers the best ventilation to ensure you are comfortable for an extended period, which is why it is the best chair for online teachers.
Pros
Protects the lumbar spine and back
The design disperses pressure on the muscles
You can adjust the height of the chair
It offers a 360-degree rotation
Cons
You will have to assemble the chair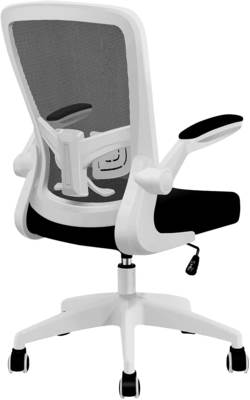 4- Amazon Basics Classic Faux Leather Office Desk Guest Chair
The Amazon Basics Classic chair is simple yet comfortable. The metal frame offers the sturdiness to hold all weights without any issues.
The padded armrests are created for extra comfort while teaching all day. If you want a simple, sleek, and comfortable chair, this is the best choice.
Pros
Offers back support
Sleek design
Comfortable features
Can hold people of all sizes
Cons
You will have to assemble the chair
Final Words
These are the best office chairs for online teaching. If you want comfort and relaxation while teaching, be sure to invest in any one of these chairs. Once you do, you will never look back.
Related to This Article