How much does the CBEST Test Cost?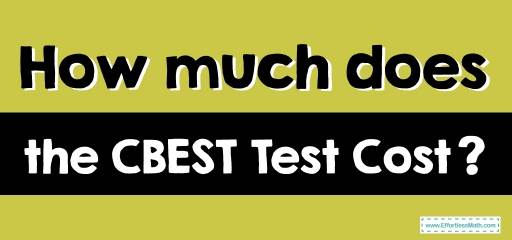 The California Basic Educational Skills Test, or known as CBEST, is a test required for people who want to teach in California public schools. The purpose of the CBEST test is to assess the volunteer knowledge to meet the needs of students in the classroom environment. The CBEST operates by National Evaluation Systems, Inc. (NES), and is held throughout the states of California and Oregon.
The Absolute Best Book to Ace the CBEST Math Test
The CBEST test consists of three topics:
The CBEST is available in paper-based and computer-based formats, and the cost varies according to which format you choose. The following is a summary of CBEST 2022 registration fees for computer-based, online-proctored, and paper-based testing.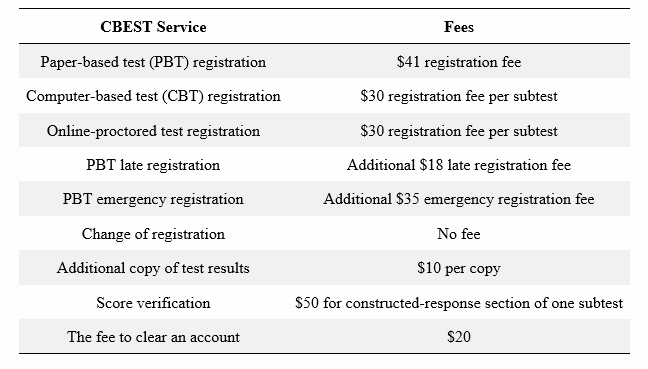 This information is subject to change. All test-takers must visit the official CBEST Test Services website to verify costs, registration methods, and testing requirements.
The CBEST test fees can be paid with a debit, credit, or check. The same methods can be used to pay for fees for additional copies of the test result. CBEST mandates that these credit, debit, or checks should carry the logo of VISA or MasterCard, and can be used without entering a PIN.
The fees for score verification must be paid using a money order or cashier's check. These must be paid to US Evaluation System and must record the last five digits of your Social Security number. CBEST does not accept cash.
Looking for the best resources to help you or your student succeed on the CBEST test?
The Best Book to Ace the CBEST Test
More from Effortless Math for CBEST Test…
Looking for the best CBEST math preparation books in the market?
We will introduce the best ones to you here: Top 10 CBEST Prep Books (Our 2022 Favorite Picks)
Have you tried the top CBEST math courses and not gotten the result you wanted?
Our CBEST Math Course will get you the result you want: The Ultimate CBEST Math Course (+ FREE Worksheets & Tests)
What do you know about the math content of the CBEST test?
If you need more information about the math section of the CBEST test, read this article: What Kind of Math Is on the CBEST Test?
The Perfect Prep Books for the CBEST Math Test
Have any questions about the CBEST Test?
Write your questions about the CBEST or any other topics below and we'll reply!
Related to This Article