Best SAT Math Prep Books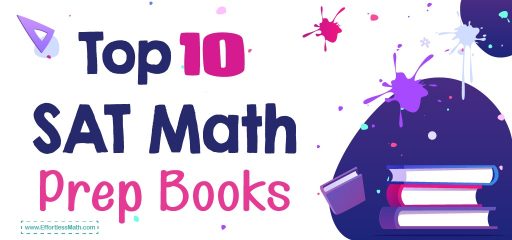 Scholastic Aptitude Test also known as SAT is a standardized college admission exam undertaken by students in the United States.
The exam's goal is to assess students' college preparedness by assessing their reading, writing, comprehension, and math skill.
Are you processing admission into any college in the United States? If so, then be prepared to write the SAT exam — a Paper-based Standardized Test. Relax! You don't have to worry. Despite the anxiety, many students still succeed.
Is it compulsory? Yes, it is. Its purpose is to test applicants' skills in writing, critical reading, and Mathematics.
This article will reveal what you can do to score above the cutoff mark. So relax and go through the list of the best SAT Math Prep books.
Four Best SAT Math Prep Books
Below is a list of the 4 best SAT Math Prep Books you can get.
1- SAT Math for Beginners: The Ultimate step-by-step Guide to preparing For the SAT Math Test
2- The College Panda's SAT Math: Advanced Workbook and Guide for the New SAT
3- PWN The SAT: Math Guide
4- SAT Math Full Study Guide
SAT Prep Books Comparison Table (2023)
SAT Math Test Requirements
Like every other test, SAT Math test has its duration. It is usually 3 hours without the essay but if the essay is included, it becomes 3 hours and 50 minutes.
Grading in SAT is on a scale of 200-800 points, on each of the two sections is 400-1600 points.
Conclusion
Most students are scared to take SAT Math Test. However, if you can get one book out of the four recommended in this article, success becomes easily achievable.
Related to This Article