Best Mobile Laptop Stands for Presentation in Schools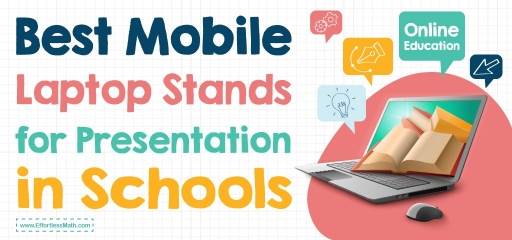 Technology becomes more advanced, and it is more often used within schools this has created detailed presentations and assignments that show what a student has learned, or allow teachers to easily display the subject matter for the day.
To present these in class a laptop stand can adjust the height and position of the laptop, allowing for easy presenting, and they are fast and simple to set up and use.
With many options available it is important to consider functionality, size, and ease of use.
1- Techni Mobili Rolling Laptop Cart
Techni Mobili Rolling Laptop Cart is small enough not to crowd the classroom, portable on easy-roll wheels that can lock into position, and stored underneath.
Adjustable height makes it suitable for use by teachers or students and the storage makes it useable all the time for related items rather than only being a productive use of space when presenting.
When space is at a premium products should be multifunctional and useful all the time.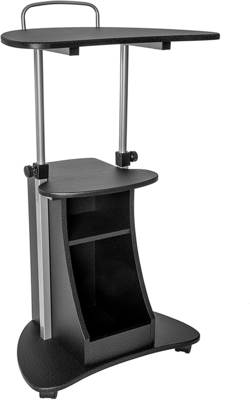 2- Relaxdays Laptop Lectern Stand
For a combination lectern and laptop stand, Relaxdays Laptop Lectern Stand brings the best of both.
With adjustable height and a tilt selection on each surface, it includes a laptop shelf that is fully adjustable and protects your wrists while supporting your laptop, it also provides a book tray.
Keep your laptop and notes both within arms reach to make your presentation simple and successful. Not only great for presentations this stand offers an ideal teaching station that can be used for teaching any class, and the wheels allow it to be easily moved from class to class or locked in place.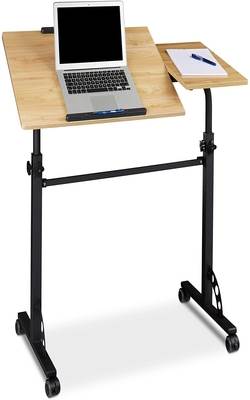 3- Aidata Popdesk Deluxe Mobile Workstation Notebook Cart
The hydraulic adjustable leg on the Aidata Popdesk stand lets you easily and quickly adjust it to fit anyone, and the easy roll wheels allow it to be portable or locked in place.
With a retractable system for a tray for the computer mouse as well as a cup holder, this stand can be used for short presentations or an entire class of teaching. Stay comfortable and organized for your presentations.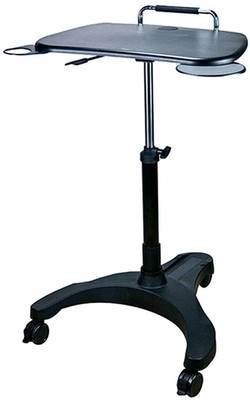 4- Relaxdays Height-adjustable Laptop Table
Relaxdays Height-adjustable laptop table has a surface for a laptop and an additional surface for the computer mouse.
The adjustable height makes it easy to use for anyone, and the tilt makes it comfortable to use for longer presentations as well as short ones.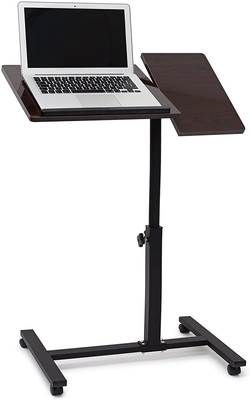 When selecting a laptop stand for any classroom look for one that is adjustable in height as well as tilt, and that has all the functions that you use regularly.
Added storage to the cart makes it functional year-round and offers additional room to keep the related items close at hand for the next presentation.
Related to This Article