Best Laptops for Math Majors in 2023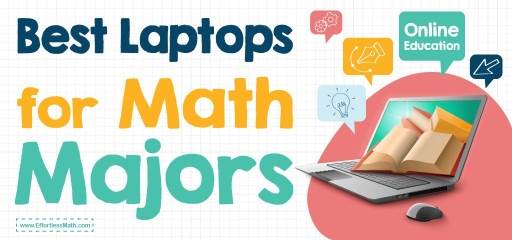 Today's digital technology has propelled education to new heights and students are the beneficiaries. Laptops are the new tool that has enabled schools to supercharge their student's education.
Math is one of the most important subjects in school and students need all the help they can get. Today's laptops are both powerful and very portable, however, there are so many choices.
For this article, we put together a list of the Top 5 Laptop computers for 2023. All these computers have plenty to offer math majors and would make a great choice. We included a brief review of each of them.
Top 5 Laptops in 2023
2- HP Pavilion x360
3- Lenovo IdeaPad 3
4- ASUS VivoBook 15
5- Acer Aspire 5
Apple MacBook Pro
A list of the best laptops would not be complete without an Apple Macbook.
While the cost may make it prohibitive for some budgets, it still belongs on the list as a top performer.
It is powered by an Intel Core i5 processor running at nearly 4.0 GHz.
It pairs Intel's 650 Iris graphics with Apple's industry-leading Retina display technology. The 13.3-inch Retina display with a 2,560 x 1,600 pixels resolution tops our list when it comes to resolution and displays quality.
It has a really large amount of storage capacity with its 512GB Solid State Drive and 8 GB RAM.
It packs a large rechargeable battery pack that delivers a mammoth 10 hours of battery life between charges. It has a unique and proprietary keypad referred to as a scissor pad.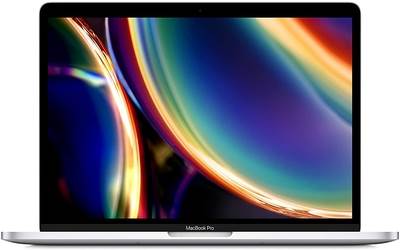 Pros
High-quality Retina display, ultra-high resolution 2650 x 1600 pixels
Extra-long battery life
A large amount of highspeed storage
Powered by Intel's Core i5 processor
HP Pavillion x360
The HP Pavillion x360 2-in-1 Laptop is at the top of our list for several reasons. One of them is that it is a laptop that can double as a tablet. This means it can be used easier for taking notes in class while still having enough power as a desktop computer.
With the powerful Intel Core i5 processor and 8GB of RAM, any student will be able to keep up with all of their schoolwork.
The high-quality 14" WLED screen features 1920 x 1080 pixels resolution and virtually edge-to-edge viewing.
The fully backlit keypad makes typing in lower light conditions much more convenient.
The super-sensitive touchscreen function in tablet mode adds to the convenience of this laptop.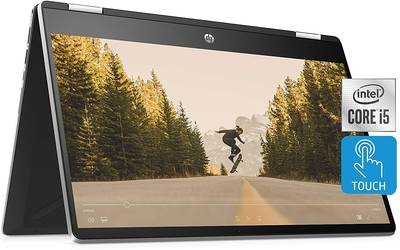 Pros
Long-life Lithium-ion battery boasts 7-8 hours of battery life
Ultra-fast 256GB NVMe SSD hard drive delivers lightning-fast speed
Extremely thin, lightweight, and very portable
Very capable CPU and RAM
Cons
Not as high resolution as other models on our list
Lenovo IdeaPad 3
The Lenovo IdeaPad 3 is a combination of power and low cost. This machine features a very capable AMD Ryzen processor that has all the power of a comparable Intel processor.
This quad-core processor and 8 GB of RAM have plenty of power to run most of the popular software programs.
The addition of a 256 GB NVMe Solid State Drive helps to boost the performance of Windows 10 and all of your programs.
The AMD Ryzen 5 mobile processor features AMD's 5th generation Vega graphic architecture built-in.
The high-quality 14" FHD+ resolution color LCD features an extremely thin bezel around the display.
It is powered by a Lithium-ion battery pack that provides 5-6 hours of battery power, which is at the bottom of our list of five laptops.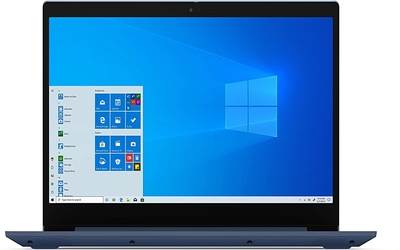 Pros
Lightweight at only 3.3-pounds makes it highly portable
Plenty of highspeed storage
Powerful AMD Ryzen processor
Cons
Battery life is not what we would have liked it to be (5-6 hours)
ASUS VivoBook 15
ASUS is one of the industry leaders in laptop manufacturing and the VivpBook 15 is a great example.
Packing an enormous amount of computing power with the Intel Core i51035G1 10th gen processor. This will allow you to run most of the popular software without any trouble.
It also includes 8GB of RAM to help run the more complex programs and built-in graphics that help to deliver great-looking onscreen images.
The massive 512GB Solid State Drive gives you an amazing amount of fast storage and everything will load and run faster.
The extra-large lithium-ion battery pack will provide up to 10 hours of use between charges.
It features quick charging (60% charge in only 50 minutes on charge) and allows you to be back to work in a pinch.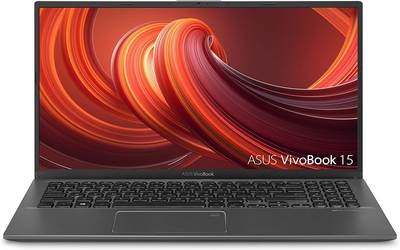 Pros
Large, crisp, and very clear 15.6" display
Powerful 10th generation Intel Core i5 mobile CPU
Massive storage with 512GB SSD and 8GB RAM
Backlit ergonomic keyboard
Cons
The audio quality is LCD not up to par
Acer Aspire 5
The Acer Aspire 5 is the least expensive of all of the laptops on our list. It features an AMD Ryzen 3 which is a dual-core processor that runs at a respectable 3.5 GHz.
Its storage capacity is a lot less than we would expect to find on today's mobile computers with a small 128GB Solid State Drive and only 4HG RAM.
It has a very respectable 15.6" FHD+ display and it features AMD's Radeon Vega 3 mobile graphics card.
It features a high-capacity rechargeable Lithium-ion battery pack that is capable of delivering 7-8 hours of usage on a single charge.
The Aspire 5 is very energy efficient with the AMD Ryzen processors being more energy-efficient.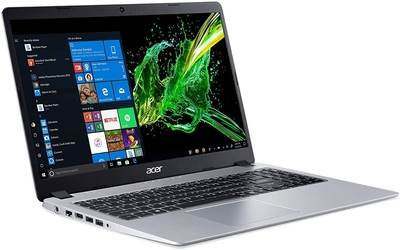 Pros
Large 15.6" display
Nice battery life – 6-7 hours on a full charge
Raised ergonomic keyboard for hand and wrist comfort
Cons
A little bit underpowered as compared to the others on our list
Related to This Article