Best Cheap Laptops for Online Teachers: Top Picks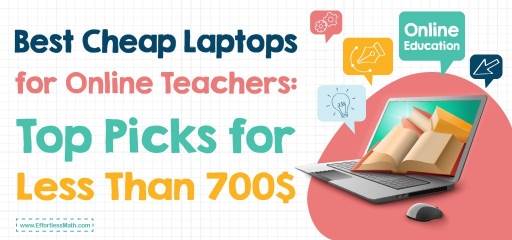 As an online teacher, your role is even more critical because you have a lot of lesson plans, meetings, deadlines, and assignments from students that you need to keep track of promptly.
Not to mention that many teachers are remote now, so conducting classes from Zoom part-time or full-time is another possibility.
Let's be practical laptops under 700 will most likely not come with the greatest features in the world. These laptops will not have fast processors, high storage, and high-definition screen display. Sometimes you just need a computer to get the job done.
What are you missing out on by getting a cheap laptop?
One main feature you should look out for is the RAM feature capacity you'll want as much RAM storage as possible. The more RAM storage your computer has, the more powerful and efficient it is in handling various applications.
A good HDMI port so you can hook up your laptop to the TV. The computer should be very portable and be able to fit anywhere with adequate screen size, decent graphics, and finally a good battery life.
Whatever the reason, from this list, you will find the best laptops that are reliable, efficient, and of decent quality for under $700.
What are the most important features of a cheap laptop?
Laptops that are under $700 are drastically different. You might be able to snag a good quality computer for $700 or $750, but anything under that is hard to find.
Top-of-the-line quality laptops have an immense amount of value. These laptops are infused with a 4k or higher display, superpower processors, and High RAM, and overall, fast laptops that can compete with an actual desktop high-performance computer.
The price, speed, and memory are up to have to be good. In addition, the laptop should stream, take zoom calls, and browse freely without any problems. That is all you need in an affordable laptop.
Are cheap laptops really worth it?
The best thing to consider when looking for a cheap laptop is the features and the price. You don't want to get what you pay for. You want to snag a deal for an awesome quality computer.
So, to make life easier this article will briefly go over some of the best quality laptops for online teachers under $700.
2- Microsoft Surface Go 3
3- Microsoft 12.4″ Multi-Touch Surface Laptop Go
4- HP – Envy x360
5- Aspire i5 Slim Laptop
New Lenovo IdeaPad 3 15.6″ HD pantalla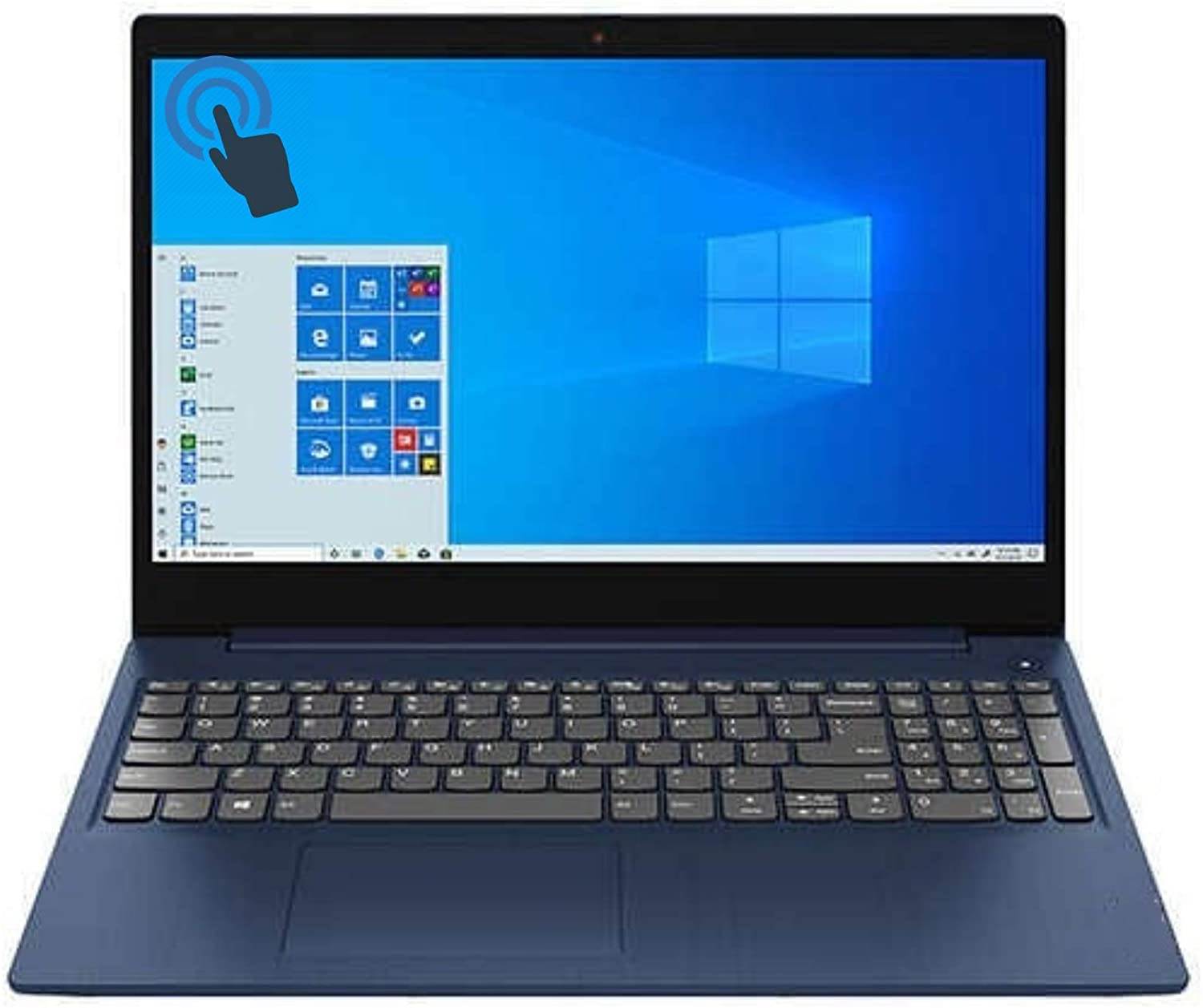 Specifications
Storage: 12 GB
RAM: 12GB
Features
New_Lenovo IdeaPad 3 15.6 is a smooth laptop for online teachers. The i5-10210U processor is at 1.6GHz. The solid black laptop has a 15.6 touch screen with an LCD LED-Backlit anti-glare. This laptop has very slim profiling at only 4.8 lb.
The back of the laptop has cooling vents to help cool down the laptop if it gets overheated.
A high-quality keyboard with a comfortable 1.5 mm travel. The keys are super tactile and not noisy at all. At the side, there's also a 10-key pad with all the numbers organized at once. This is perfect for day-to-day work.
Microsoft Surface Go 3 – 10.5″ Touchscreen – Intel Pentium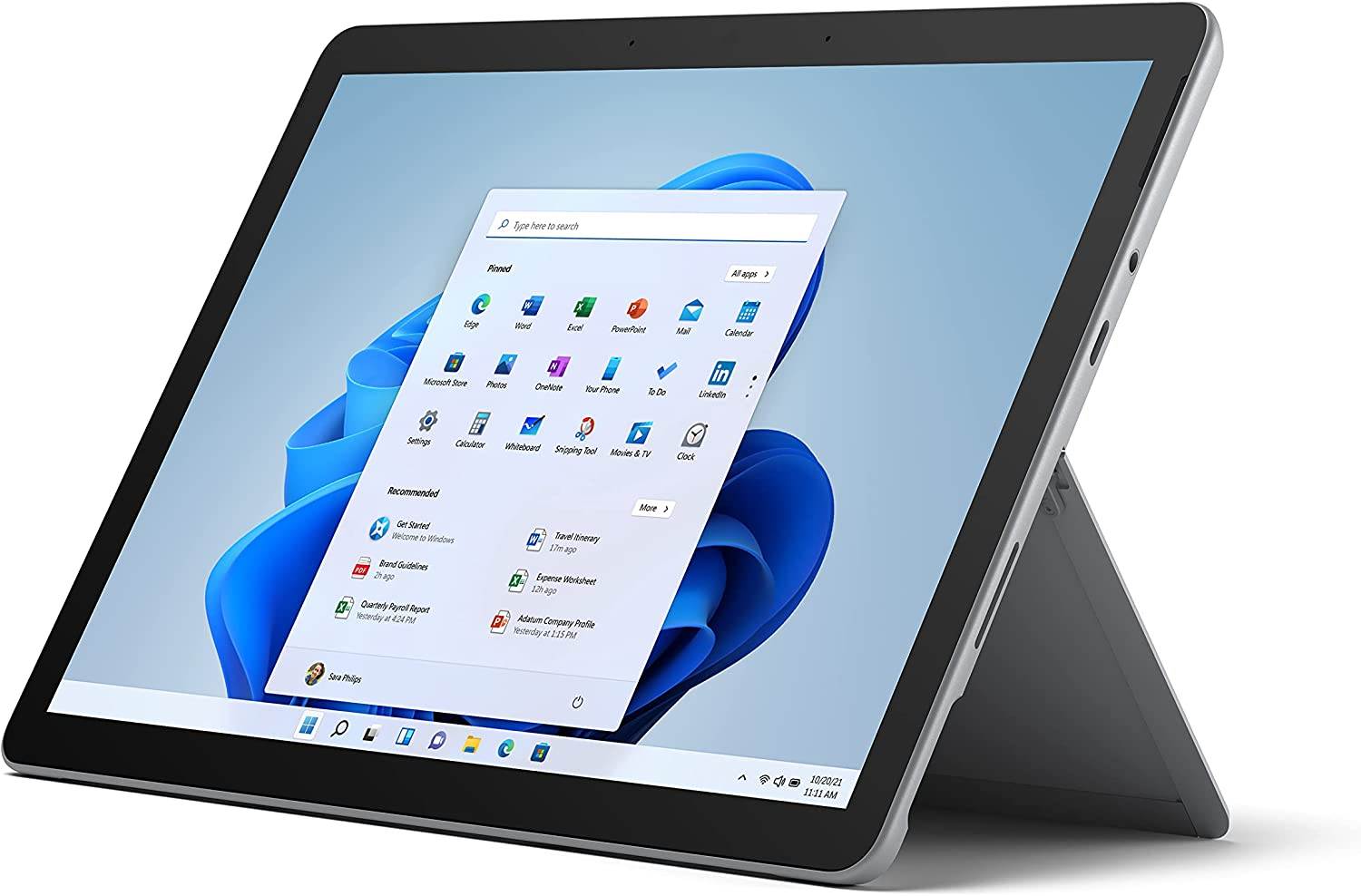 Specifications:
Storage: 64GB
RAM: 4GB Memory 64GB eMMC
Features
10.5 inches
Half laptop half tablet
11 hours of battery life
UBC port, headphones, Bluetooth 5.0
For the online teacher that works part-time or has a considerable light workload, Microsoft Surface Go 3. A 10-inch hyper mini laptop/ tablet. This device has an Intel Pentium Gold Processor.
Which is adequate and has enough of speed to power the Microsoft go 3. You can still run apps with this device like sending emails, conducting zoom calls, and streams just fine. This laptop has about 3GB of RAM with EMMC storage of 64 gigs.
Microsoft 12.4″ Multi-Touch Surface Laptop Go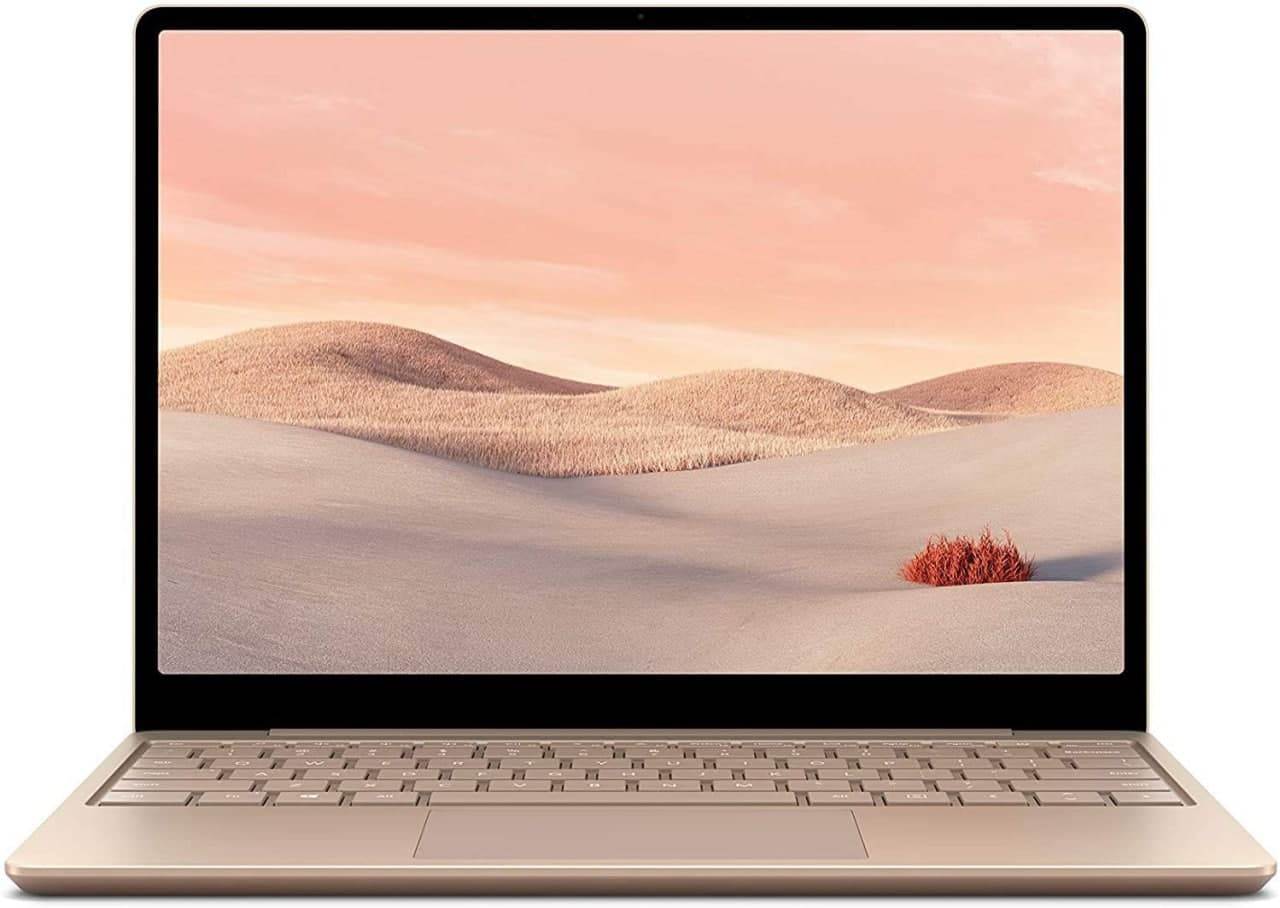 Specifications:
Storage: 128GB SSD
RAM: 8GB
Features
Smooth design solid color
High internal storage
Long battery life
The champagne gold computer has it all at a reasonable price. The Microsoft 12.4″ Multi-Touch Surface Laptop Go is the perfect laptop for online teachers. It's honestly perfect for anyone who has to do research, browse applications, or work a little from home in a heavy clerical capacity.
This computer is highly efficient and built to perform well with the Intel Core i5 processor, eight gigs of RAM, and a whopping 256 gigs of internal storage.
HP – Envy x360 2-in-1 15.6″ Touch-Screen Laptop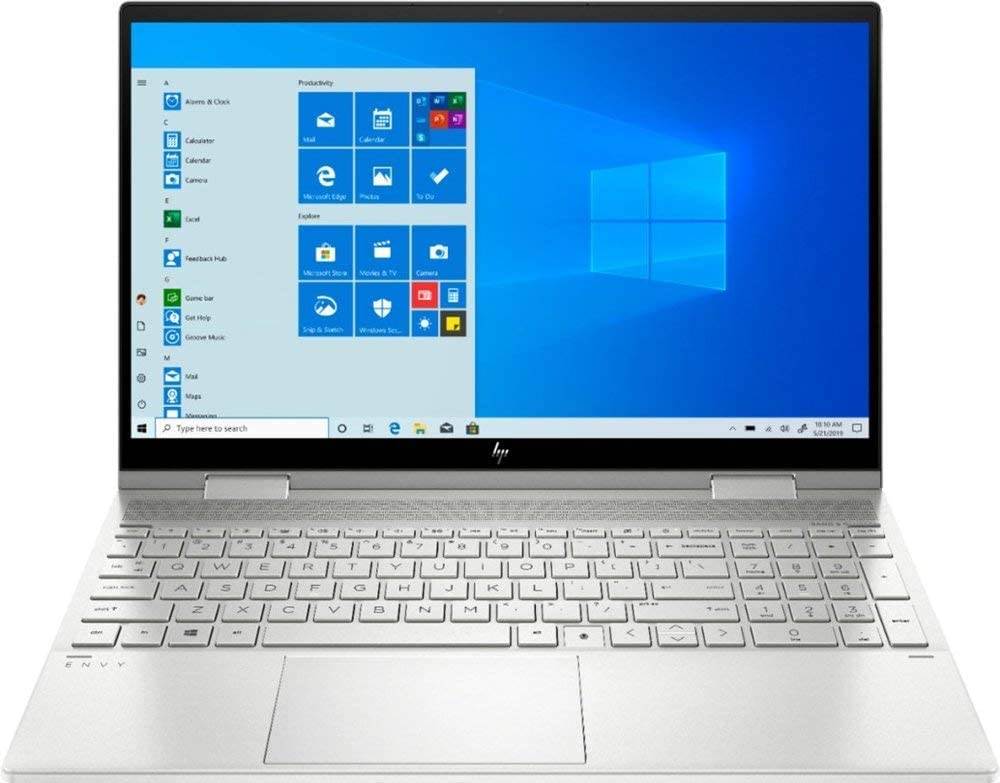 Specifications:
Storage: 8GB
RAM: DDR DRAM
Features
USB 8-pORT, HDMI port, USB C-port
Fingerprint sensor
360-degree flip-and-fold exterior
15.6 FullHD multitouch screen
The HP – Envy x360 has a two-flexible hinge system that can turn into a laptop or a tablet. The keyboard is fully backlit. The display quality is clear and sharp. However, the Color accuracy is only 45%, and TSC with a 67% SRGB rating. The colors are clear and sharp. This computer is ideal for online teachers.
The processor runs off Intel core i5- 1135G7 8GB DDR4 with 1 terabyte. Performance-wise, the HP Envy X360 runs fast and can breeze through multiple applications, browse the web, stream videos, and even has wifi-6 infused.
However, when it comes to really intense applications like gaming, editing, and any graphic design work. This laptop is not for the creative influencer. This is for an online instructor.
Someone that does a more clerical, organizational, documenting type of work. The HP-Envy x360 does precisely what it's supposed to do for its price point.
Acer Aspire 5 Slim Laptop, 15.6 inches Full HD IPS Display,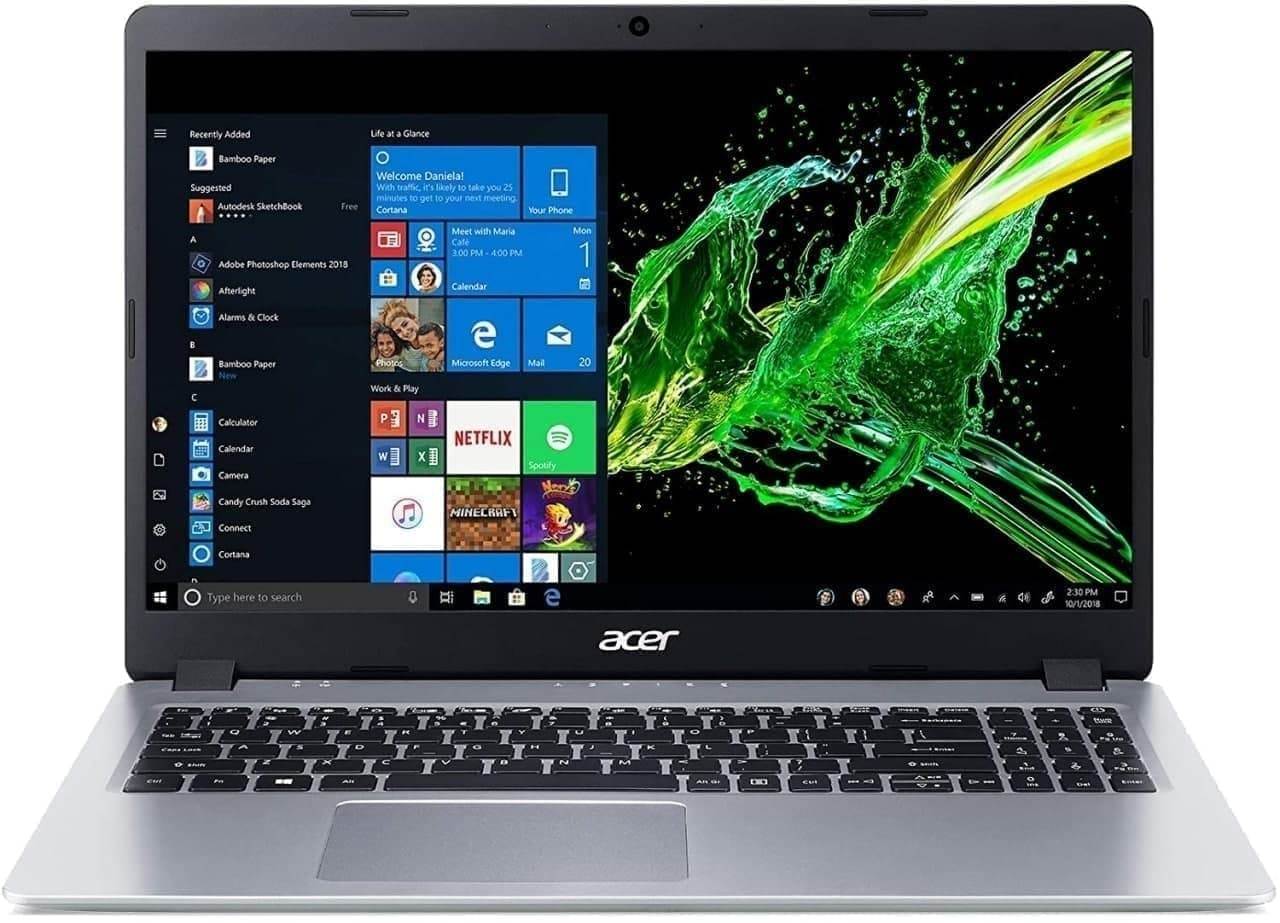 Specifications
Storage: 128
RAM: 4GB DDR4
Features
7.5-hours of battery life
1 USB, 2 USB 2.0 ports, an HDMI port with HDCP support
Weight 3.97
So, you don't care about all of the fancy features that some of the best and most expensive laptops have to offer on the market. Instead, perhaps you need a laptop that does the basics: the enter Acer Aspire i5 Slim Laptop runs Windows 10. The 15.6-inch display is coated in a full HD display, with a dual-core and AMD Ryzen 3 3400u dual-core processor with up to 3.5Hz.
This laptop will complete all of your everyday courses. Browse the web, grade assignments, answer emails, and take zoom calls. The Acer Aspire 5 can shift in and out of applications fast.
Related to This Article