Best Free Apps That Solve Math Problems for You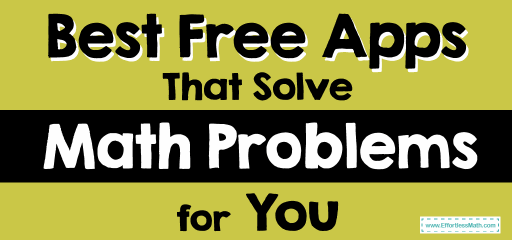 Many mathematics guide books and textbooks used in schools provide students with step-by-step solutions to different mathematical problems. However, we've seen from time immemorial that those step-by-step guides never seem enough to make students fall in love with mathematics. The good thing is, that there is now a better way to solve math problems.
Best Algebra Prep Resource
Technology has been more than useful in different ways and various industries, and, thankfully, education isn't left behind. Today, we now have apps on smartphones that can solve math problems. By clicking your phones, you can get answers to some of the most challenging problems in mathematics across different topics. Apart from solving math problems and providing solutions on a platter of gold, some of these apps can also teach you various techniques and instructions on how to solve the problem and arrive at the correct answer. It's a lot easier way to learn math, and in no time, you would be falling in love with math.
We've looked through some of the apps providing math assignment help, and we've made a list of some of the best free apps that helps you solve math problems.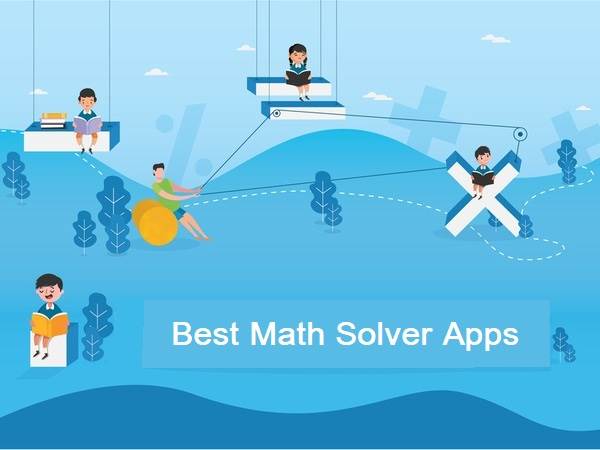 Photomath
The Photomath app is undoubtedly one of the best apps you will encounter to help you with math problems. This app uses the camera on your phone coupled with augmented reality. All you need to do is to point your phone's camera at the paper containing the equation or math problem you are looking to solve, and it will give you the answer. It reads the problem and solves it instantly, and all you need is your device's camera. The state-of-the-art technology of Photomath allows it to read the problem and give the answer and show you step-by-step explanations for getting the right answer. It doesn't matter how simple or complicated it is, whether it's simple arithmetic or advanced calculus. Photomath is one app that is useful for both teachers and students alike in teaching and learning mathematics. It helps with understanding and interpreting the problem and also learning basic math concepts. This math-solving app is particularly useful for algebraic equations and fundamental arithmetic problems. Some of the math content supported by Photomath are numbers, decimals, fractions, roots and powers, algebraic expressions, complex numbers, quadratic equations/inequations. Others are linear equations/inequations, absolute equations/inequations, calculus, binomial theorem, and trigonometric equations.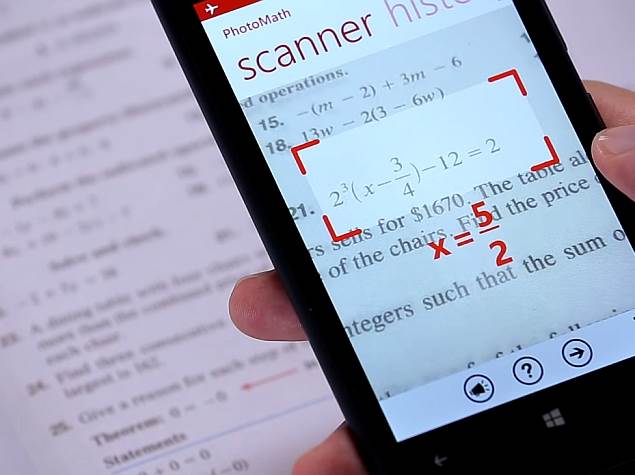 Solve4x
Solve4x is another intriguing math-solving app. This app has an equation solver that allows you to type an equation manually and solve it for you. Another way is to snap a picture of the equation or check a photo that's been saved to your gallery already. It will process the image and solve the equation automatically. This app functions with printed text, but some texts may still be garbled, so you might need to edit the text lightly after taking the picture.
While this app does not require many essay papers, one of its limitations is that it doesn't support math problems that involve brackets. The idea behind this app is for parents to be able to confirm the results of their kids' assignments without having to keep up with complex algebra and other math problems. If this is the case, you might want to keep smartphones away from your kids while doing their assignments.

Mathway
The pathway mathematics problem-solving app works like an algebra calculator, offering instant answers to the most challenging math problems. This app can help you with any math problem, from simple math problems to more complex ones, calculus, trigonometry, algebra, geometry, etc.
The pathway app comes with the free version and the paid or subscription version. With the free version, all you get is just the answer to the math problem at hand, but the paid version will provide you with step-by-step solutions to the different math problems across various topics. This app is strongly recommended for all students that struggle with mathematics. It is also very straightforward with an intuitive interface and an excellent topic glossary.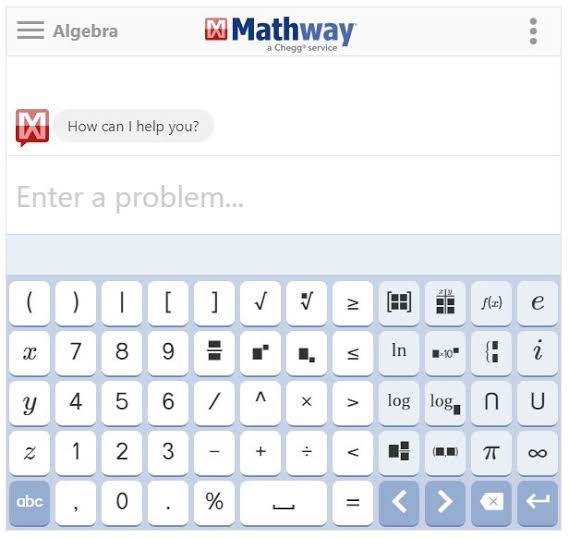 Cymath
Cymath is a math-solving app that offers dissertation help with different math topics in mathematics. Some of these topics are algebra, arithmetic, statistics, calculus, trigonometry, and other range of topics with its advanced artificial intelligence math problem solver. The Cymath app solves your mathematics problems in real-time across several topics. This app also gives you access to the solution to your math problem at no cost. So when you need help or are stuck on a math problem, the Cymath app is one you have access to. With this app, you can get all the necessary support you need on your math homework across different topics, algebra, graphing, calculus, etc. This app's algebra calculator has various functions that range from exponential functions to logarithms and trigonometry.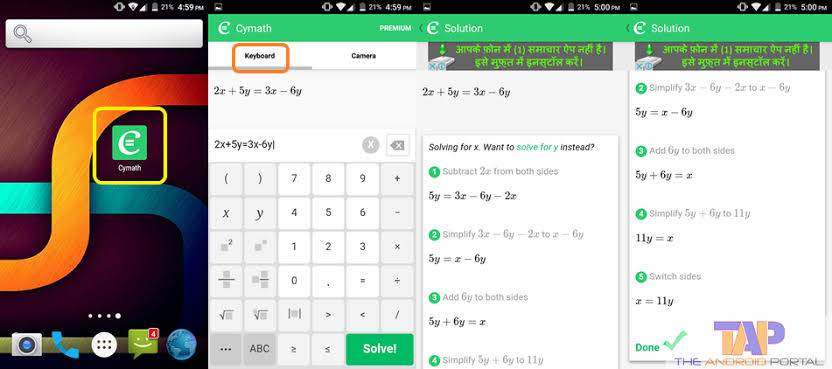 MyScript Calculator
This math app can recognize your handwriting. This means that you will get answers to your math problem by merely writing the question on the screen. This app supports basic arithmetic with square roots and cube roots but not trigonometry, percentages, and logarithms.
While this app is a good one to use, it has its limitations because it might not always recognize your handwriting correctly. For example, you might have a problem getting it to perform a cube root calculation if it does not recognize what you have written properly. However, when it recognizes your handwriting and has the correct equation, it's a fantastic app to have in your closet and will come in very handy for you.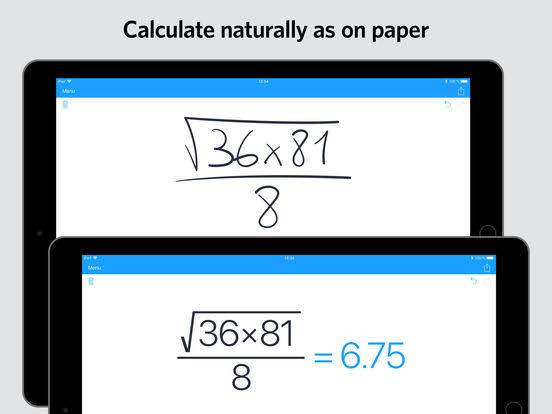 Conclusion
There are many mathematics problem-solving apps available that you can use for free. The ones discussed in this article are some of the best that you can get for free. However, many other similarly free apps help you get your math problem solved without needlessly stressing yourself.
Apart from quick math answers, some of these apps also offer tutorials and simple step-by-step teachings that make it easy for you to learn, understand, and fall in love with solving mathematics.
Author's Bio
Ashley Simmons is a professional journalist and editor at a college paper writing service. She has been working as an essay reviewer with the best dissertation in a newspaper in Salt Lake City for four years. She is also a content writing expert in such topics as psychology, modern education, business, and marketing innovations. She is a master in her craft.
The Best Books to Ace Algebra
Related to This Article