Best Calculators for the PSAT 10 Math Test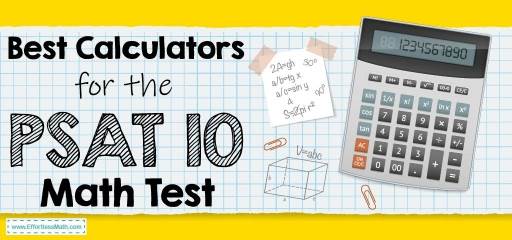 The PSAT 10 Math test is an important component of your math journey.
It will assess your readiness for college, so preparing and doing your best will help direct you on where you need to focus your efforts before college.
If you start falling behind or are missing critical skills, then you may not get into the college or program of your dreams.
Part of the PSAT 10 math test allows calculators, and you should make sure you take every opportunity to do well in this test, so make sure you bring the best calculator for the PSAT 10 math test.
PSAT 10 Calculator Tips
Bring your own calculator, don't borrow one or expect one to be provided.
Don't bring a new calculator that you've never used before, and you'll be wasting time learning the calculator.
Make sure you use the same calculator for your preparation as you do on the test.
Don't rely on the calculator to do the work for you. Instead, use it to assist where you actually need the calculator to do the work.
The Absolute Best Book to Ace the PSAT 10 Math Test
Not All Calculators Can be Used on the PSAT 10 Math Test
It's important to understand that not all calculators can be used for your PSAT 10 math test. This is because some calculators can store information, and answers or even provide too much help.
This test is about assessing your skills and not what your calculator can do. You may think that your phone has a calculator app, so that's fine, but your phone has many other apps and options for storing information, so it will not be allowed.
Make sure you only buy, practice with, and bring an approved calculator to the test. Otherwise, you will not have a calculator at all and won't do your best on the test.
Best Calculators for the PSAT 10 Math Test
There are a wide variety of calculators from different companies that you can use. So you can pick the best one that you're familiar with.
However, if you have time and want the best calculator for the test, then select one of the options we've provided below.
2- TI-83 Plus
3- Casio fx-115ESPLUS2
4- Catiga Scientific Calculator
5- Casio fx-300ES PLUS2
Texas Instruments Nspire CX II CAS Graphing Calculator
The TI-Nspire CX II CAS is a powerful device for solving math problems related to the PSAT 10 math test.
The Computer Algebra System (CAS) feature sets it apart from many other calculators.
Using this calculator has the advantage that it can easily solve algebraic equations.
This device also has a backlight display that allows you to use it easily in low light.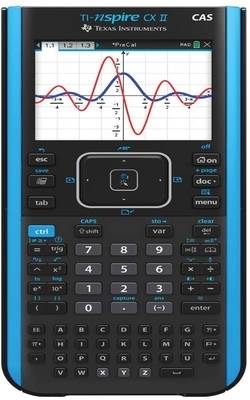 Texas Instruments TI-83 Plus Graphing Calculator
Texas Instruments is one of the top producers of calculators, and this is the optimal version for the PSAT 10 math test. However, it's on the more expensive side because it provides full graphing functionality.
It's approved for almost all tests you will need to do and not just the PSAT 10, so it's an excellent investment that you can use throughout your learning and test-taking journey.
You can keep this calculator updated with new functionality and applications, so it won't let you fall behind.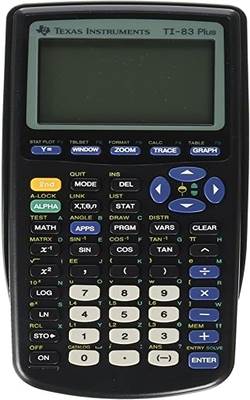 Casio fx-115ESPLUS2 Advanced Scientific Calculator
Casio is another well-known calculator manufacturer and provides a great option with this version.
It can be used on almost all tests, so you won't need to worry about buying a new one.
It's a much cheaper version because it doesn't provide graphing functionality. However, if that isn't an essential requirement for you, then it's perfect.
It provides 280 functions that will assist you in your test-taking.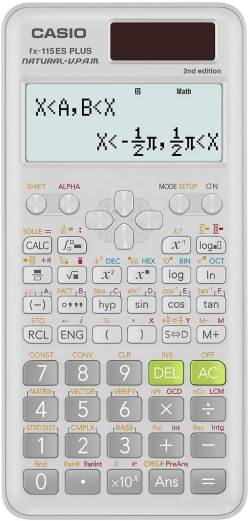 Catiga Scientific Graphing Calculator
Catiga provides a mid-range graphing calculator, it doesn't provide all of the functionality of the TI-83, but it's half the price, which is often an essential factor.
In addition, it's filled with over 280 functions to assist while taking the PSAT 10 math test.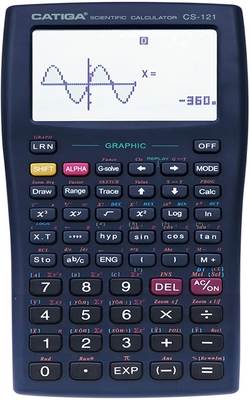 Casio fx-300ES PLUS2 Scientific Calculator
This is a cheaper option because it doesn't provide graphing functionality. However, it does have 262 built-in math functions to assist during the test.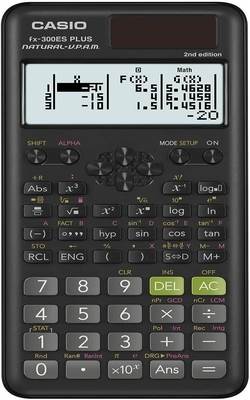 The Absolute Best Book to Ace the Algebra 2
Final Thoughts
Ultimately it will be up to your preparation and knowledge of the topics, but a good calculator will give you the help you need if you get stuck or just want to check some of your work. Of course, a calculator won't be a magic bullet that passes the test for you.
Great PSAT 10 Prep Book to Review All Mathematics Concepts
More from Effortless Math for PSAT 10 Test…
If you need a FREE PSAT 10 Math course to help you prepare for your test,
Check out our The Ultimate PSAT 10 Math Course (FREE Worksheets & Tests)
Looking for a Practice Test to help you improve your PSAT 10 Scores?
Check out the Full-Length PSAT 10 Math Practice Test
If you want to review the most common PSAT 10 Math formula,
Look at our PSAT 10 Math Formulas
The Best Books to Ace the PSAT 10 Test
Have any questions about the PSAT 10 Test?
Write your questions about the PSAT 10 or any other topics below and we'll reply!
Related to This Article