Intelligent Math Puzzle – Challenge 93
This great brain-teasing math challenge is created for those who enjoy solving complicated logic problems. The solution is also given.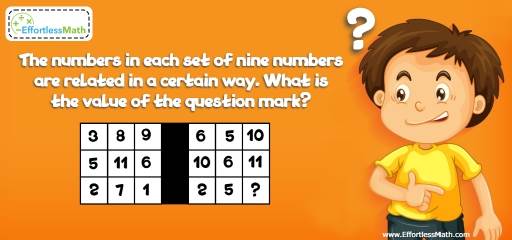 Challenge:
The numbers in each set of nine numbers are related in a certain way. What is the value of the question mark?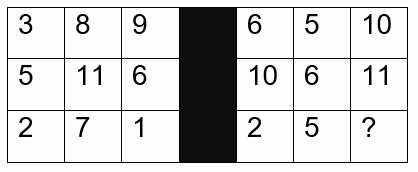 The Absolute Best Book to challenge your Smart Student!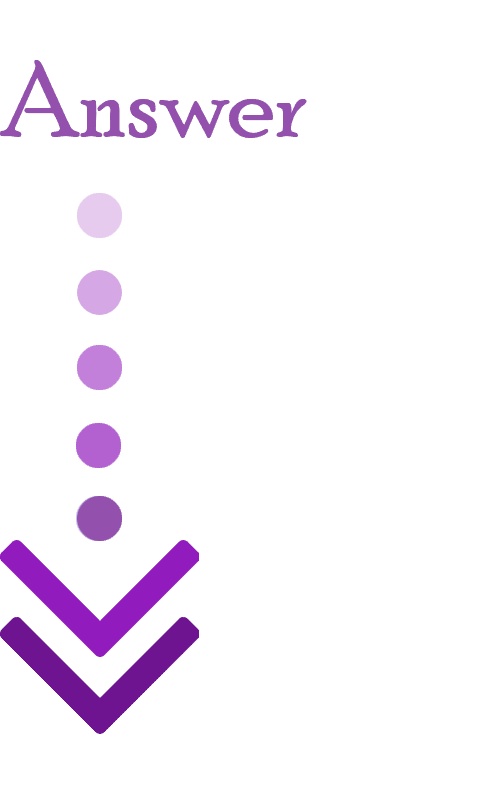 Column 3 on right is the sum of two columns of the right set minus the difference of the two right columns of the left set of numbers.
Related to This Article