Top Math Strategies for Better Scores on the GRE
The graduate record exam or GRE is the most commonly used admission test for grad schools. In essence, it is a broad and quick assessment of your quantitative reasoning abilities, analytical writing, and verbal reasoning.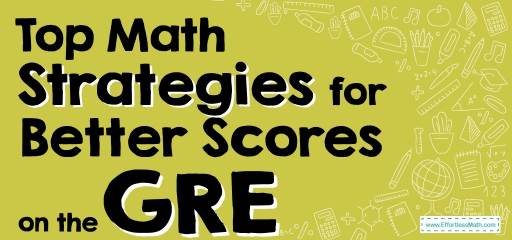 Most often we tend to be good at one or two of these three aspects, yet we unconsciously use all of them every day to reach a decision. It is mainly used by the schools to determine if you are the best fit for the program you want to enroll in. To keep up with the changing methods and nature of analytics, the GRE test was changed in 2011.
Math Score in the GRE test
The GRE is divided into three major segments. Number one is analytical writing. The second one is the verbal segment. The main function of the verbal section is to gauge your ability to relate concepts, determine relationships, and make good judgments out of written materials.
The third segment we will focus on is the quantitative segment. This section gauges your algebra, data analysis, geometry, and arithmetic. It also tests your ability to form conclusions in quantitative reasoning. Several strategies can help you improve your GRE Math and ace in this segment.
The Best Books to Ace the GRE Math Test
I. Master your Pythagorean triples.
Most GRE math computations are faster when you rely less on the calculator. Remember this is not a math test, it is a skill-based reasoning assessment. Grasping the necessary skill is far more vital than knowing a couple of rote math computational skills. Instead of a calculator, rely more on grasping your Pythagorean triple ratios and their multiples.
II. Go for the Easy Concepts First
In a GRE assessment test, all questions are weighted the same. You also have to remember that the more difficult questions are randomly thrown around in the test. You can skip over the more challenging tasks and ace out the simpler questions in the tests first.
III. Practise, Practise, and Practise
You have to keep in mind that while the GRE math tests assess your critical thinking. They are still grounded in a skills-based format. This means you can learn the skills behind good GRE tests. Teams like Manhattan and Magoosh have unveiled a number of tests that can help you prepare for your GRE test. You can also source around for the assessments issued by ETS, the team behind the actual GRE tests.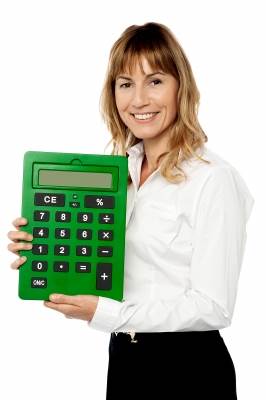 IV. Learn to be a Generalist
Remember that a GRE math test is about analyzing your understanding of mathematical abilities. It is also about assessing your quantitative reasoning across several branches of mathematics. A brief understanding of basic mathematics concepts such as algebra, logarithms, coordinate geometry as well as quantitative comparison with variables, will put you well towards succeeding in GRE tests.

Related to This Article