If you are preparing for the GED exam, you need to know whether a calculator can be used in mathematics or not. Join us to answer this question!
The GED math test has two parts. In the first part, which contains 5 questions, you are not allowed to use the calculator. For the second part, which contains 41 questions, you can use a calculator. The GED allows you to use the TI-30XS scientific calculator.
The Absolute Best Book to Ace the GED Math Test
The TI-30XS is a scientific calculator, so it is a bit more difficult to use than a basic calculator. Don't worry though. The GED test uses only the more basic functions of TI-30XS, and you do not need to learn advanced features to pass the test. You must learn how to use the TI-30XS before the test.
To get familiarized with the calculator, we recommend that you learn the following:
Use the On button to reset the calculator or clear the memory.
Use the All Clear and Clear buttons.
Use the number keys. Use the basic operation keys for multiplication, addition, subtraction, and division.
Find the equals, decimal point, and percent keys, and learn how and when each is used.
Find the Shift key and learn how and when it is used.
Find the Fraction and Change Sign keys and how to use them.
Find the Square Root and Square keys and learn when to use them.
Enter problems using the correct sequence of operations.
Find and use the keys for raising powers and creating exponents.
Introduction to the GED® Test TI-30XS On-Screen Scientific Calculator
High School Equivalency Tests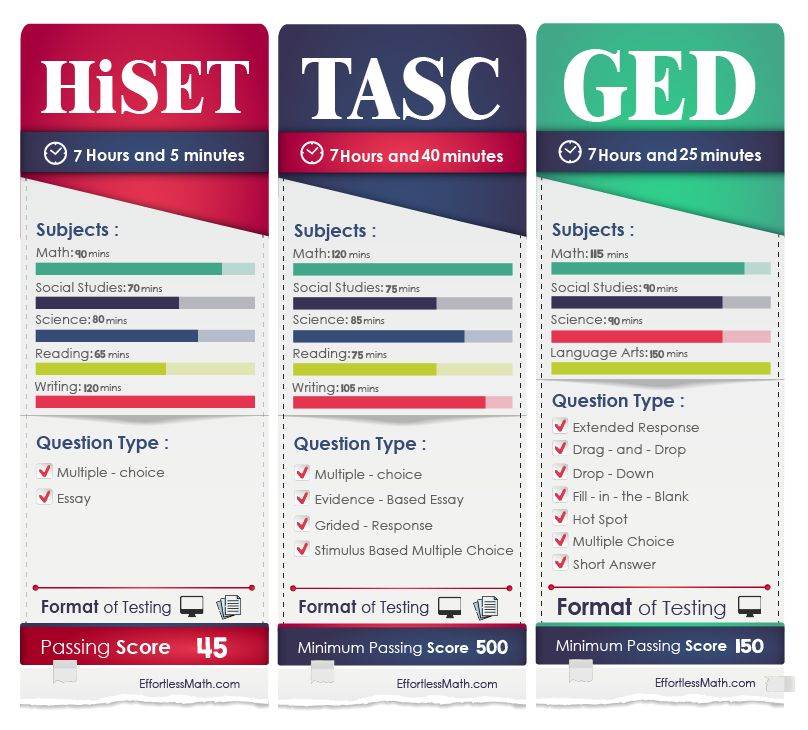 The Best Books to Ace the GED Math Test