How to Decode Complexity: A Comprehensive Guide to Utilizing Bar Charts in Calculus and Beyond
Understanding bar charts and how to use them across various fields, including calculus, requires an appreciation of their function as a data visualization tool.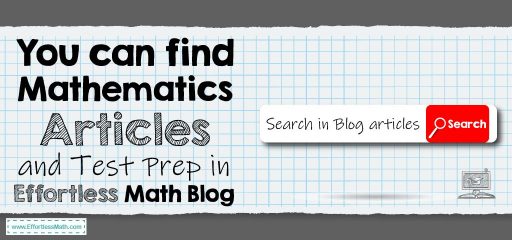 A Step-by-Step Guide to Utilizing Bar Charts in Calculus and Beyond
Here is a step-by-step guide to utilizing bar charts in calculus and beyond:
Step 1: Grasping the Basics of Bar Charts
What Are Bar Charts?
Bar charts are graphical displays where bars of varying lengths represent different values. They are used to compare discrete categories or intervals.
Components of a Bar Chart
Axes: Most bar charts have two axes. The \(x\)-axis (horizontal) shows the categories being compared, and the \(y\)-axis (vertical) represents a measured value.
Bars: Each bar's length is proportional to the value it represents.
Labels and Scales: Axes are labeled with a scale, and bars are often labeled for clarity.
Step 2: Interpreting Bar Charts
Reading the Chart
The height or length of a bar relative to the scale of the \(y\)-axis indicates the value.
The differences between bar lengths can be used to infer comparisons and trends.
Analyzing Data
Look for patterns, such as increasing or decreasing trends.
Note any outliers or anomalies that may indicate special cases or errors in data collection.
Step 3: Using Bar Charts in Various Fields
Business and Economics
Sales Data: Comparing product sales over different time periods.
Financial Analysis: Visualizing financial metrics like revenue and expenses for different departments.
Science and Engineering
Experimental Results: Displaying measurements taken under different experimental conditions.
Resource Usage: Comparing the consumption of resources across different projects or times.
Social Sciences
Survey Results: Showing responses to survey questions across different demographic groups.
Population Studies: Comparing population metrics (like growth rates) across different regions.
Step 4: Employing Bar Charts in Calculus
Discretizing Continuous Data
Calculus is concerned with continuous data. To use bar charts, one must select discrete data points or intervals (e.g., the sum of changes over intervals).
Visualizing Calculus Concepts
Derivatives: Bar charts can visually represent the rate of change by showing the derivative values at specific points.
Integrals: They can also approximate the area under a curve by summing the areas of the bars, illustrating integral concepts.
Example in Calculus: Approximating an Integral
Divide the area under a curve into equal intervals on the \(x\)-axis.
Calculate the height of the function at each interval (this can be the midpoint, left-end, or right-end, depending on the method used).
Create a bar for each interval with the height equivalent to the function's value.
The sum of the areas of these bars gives an approximation of the integral.
Step 5: Creating Bar Charts for Calculus Data
Tools and Software
Use graphing calculators, computer software, or online tools to create bar charts from calculus data.
Ensure the tool used can handle the specific requirements of calculus data, which may involve very large or small values or complex numbers.
Step 6: Best Practices and Tips
Clarity and Accuracy
Make sure the bar chart accurately represents the data. Misleading scales or incorrect bar lengths can distort the information.
Customization
Customize the bar chart to reflect the data from calculus better. This might mean using a logarithmic scale or grouping bars to represent multiple variables.
Interpretation
Always provide context when presenting a bar chart. Explain how the discrete bars relate to the continuous function or data set in calculus.
Bar charts serve as a bridge between abstract numerical data and tangible visual representation. In calculus, they can be a powerful tool for illustrating discrete approximations of continuous phenomena, making complex concepts more accessible.
Related to This Article