How to Identify the Function from the Graph
In mathematics, a function is a rule or a relation that maps elements from one set, called the domain, to elements of another set, called the range. The primary characteristic that distinguishes a function from a general relation is that each element in the domain must be associated with exactly one element in the range.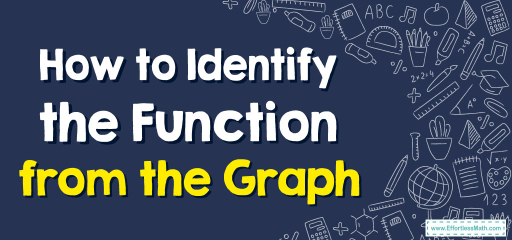 Step-by-step Guide to Identify the Function from the Graph
Here is a step-by-step guide to identify the function from the graph:
Step 1: Foundational Grounding
Familiarize yourself with the basic definition of a function. Recall that a function assigns to every input exactly one output.
Step 2: Utilize the Vertical Line Test
The vertical line test is a fundamental tool for identifying functions. Draw or imagine vertical lines across the graph:

If any vertical line intersects the graph at more than one point, the graph doesn't represent a function.
If every vertical line intersects the graph at most once, it is a function.
Step 3: Spot Special Cases
Some graphs, like those of vertical lines (e.g., \(x=3\)), will fail the vertical line test immediately. These are never functions.
Step 4: Analyze Continuous vs. Discontinuous Graphs
Continuous graphs have no breaks, jumps, or holes. If such a graph passes the vertical line test, it represents a continuous function.
Discontinuous graphs may have gaps or jumps. Each separate piece of the graph should be individually subjected to the vertical line test.
Step 5: Evaluate for Implicit Functions
Some functions, especially those involving circles or ellipses, might not be explicitly solved for one variable. Even if they appear complex, the vertical line test remains a valid tool.
Step 6: Understand Graph Behavior at Asymptotes
Vertical asymptotes can be tricky. A graph might approach but never cross a vertical asymptote, which can still be consistent with a function. However, if it crosses an asymptote more than once, it fails the function test.
Step 7: Investigate End Behavior and Horizontal Asymptotes
While the horizontal asymptotes and end behavior don't directly determine if a graph is a function, they can give insights into the function's type and characteristics.
Step 8: Distinguish One-to-One Functions with the Horizontal Line Test
While the vertical line test determines if a graph is a function, the horizontal line test determines if it's a one-to-one function. If no horizontal line intersects the graph more than once, the function is one-to-one.
Step 9: Employ Graphing Tools and Software
Utilize tools like Desmos, GeoGebra, or graphing calculators to visualize and manipulate graphs. These can help in understanding complex graphs and verifying if they represent functions.
Step 10: Engage in Comparative Analysis
Compare the given graph with standard function shapes you know (e.g., linear, quadratic, sine, exponential). Recognizing similarities or patterns can aid in identification.
Step 11: Iterative Verification
Continuously re-evaluate as you analyze. Sometimes, initial perspectives might not capture all the nuances of a complex graph.
Step 12: Seek Peer Reviews
Sometimes, discussing with peers or presenting your analysis to others can help spot oversights or provide alternative viewpoints.
By systematically following this multifaceted approach, one can accurately identify whether a given graph, even one with high variation and complexity, represents a function. This process not only focuses on identification but also deepens one's understanding of the nature and behavior of functions in general.
Examples:
Given the following graph, determine whether the graph is a function or not.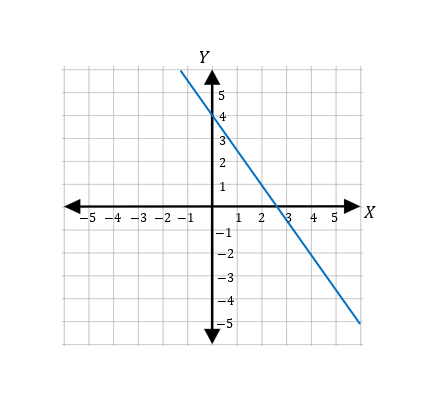 Solution:
Draw a vertical line across the graph such as the line drawn in the graph below. It intersects the graph at most once, So, it is a function.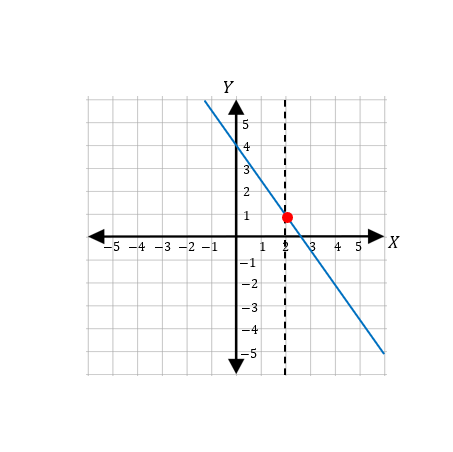 Related to This Article