Number Properties Puzzle – Challenge 4
Looking for a math puzzle to challenge your brain? Need math challenges and critical thinking problems for your student? If so, then look no further! This is a great math challenge for those who love mathematics and critical thinking challenges. Let's challenge your brain!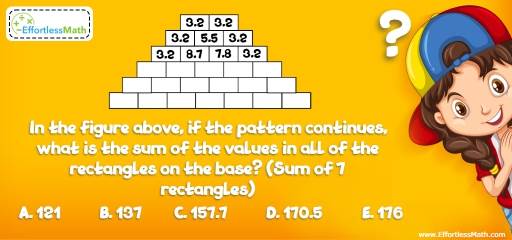 Challenge: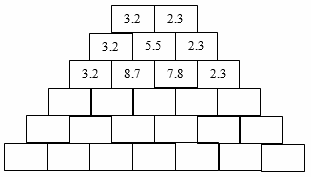 In the figure above, if the pattern continues, what is the sum of the values in all of the rectangles on the base? (Sum of 7 rectangles)
A- 121
B- 137
C- 157.7
D- 170.5
E- 176
A Perfect Practice Workbook for Algebra I
The Absolute Best Book to Challenge Your Smart Student!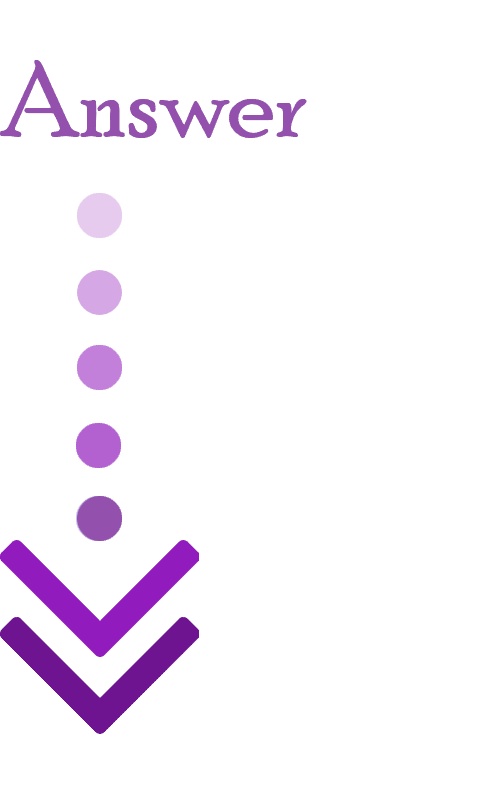 Continue the pattern and add the values of the 7 rectangles in the base of the shape.
3.2 + 18.3 + 43.5 + 55 + 39 + 14.7 + 2.3 = 176
The Absolute Best Books to Ace Algebra
Related to This Article